Buying a home the usual way When you buy a home, your mortgage lender typically will require you to put down a certain percentage of the overall purchase price. That's known as a down payment. Depending on your loan type, the minimum amount you'll have to pay ranges from 3% to 5%.
And when you offer only the minimum, a mortgage insurance premium (MIP) or private mortgage insurance (PMI) will be tacked onto the fees associated with your loan, to help offset the costs for your lender if you ever can't make your mortgage payments.
With a conventional loan, secured through the private market, there's no way around the down payment requirement. Those loans have the highest minimum down payment requirement, coming in at 5%. And you'll find yourself paying insurance if you offer to put down anything less than 20% — which often amounts to thousands and thousands of dollars many homeowners don't have.
But there is an alternative. With government-insured loans, like USDA and VA loans, which are sponsored by the U.S. Department of Agriculture and the Department of Veterans Affairs, homeownership becomes more accessible to a greater number of Americans.
Types of Home Loans
A walkthrough on how to qualify for every major mortgage program.
See Guide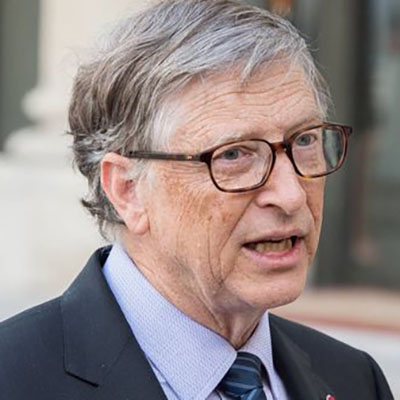 Bill Gates made a splash in 2017 when he bought $520 million worth of U.S. farmland, and he's continued to invest since. What's in it for Gates?
Read More
No-down-payment mortgages When you don't have the cash on hand to make a down payment, you'll need to secure yourself a no-down-payment mortgage through a government-backed loan, insured by a branch of the federal government.
What does that mean? Well, if you ever fail to make your mortgage payments, that agency will step in to pay your lender.
There are two types of government-backed loans that offer a no-down-payment mortgage option: USDA and VA loans. These mortgages won't require you to put up any large sum of money at closing, except for your standard closing costs.
But the mortgages are not available to everyone — and you'll still have to meet the government agency's and your lender's requirements to qualify for a loan.
Is a no-down-payment mortgage right for you? What prevents many Americans from becoming homeowners is the burden of covering a large sum needed for the down payment.
If that sounds familiar, then a no-down-payment mortgage might be exactly what you need to get yourself into your own home.
But unfortunately, this option is available with only a few types of mortgage programs, and their eligibility is restricted to rural, low-income Americans and active-duty military members and veterans.
What Is a Mortgage?
Everything you need to know on how to make homeownership affordable.
See Guide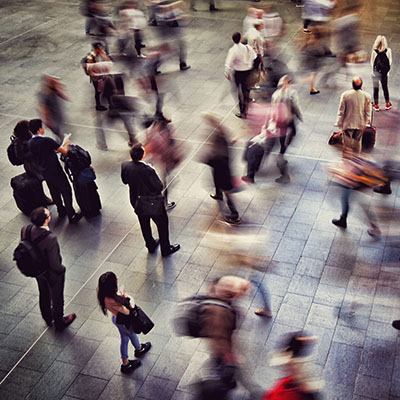 It seems like a tricky time to get into real estate, and being a landlord isn't as passive as you think. Look at these low-stress options instead.
Read More
Options for a zero-down mortgage
Again, there are two different government-insured mortgage loan programs that don't require down payments.
If you meet the specific set of criteria from either the USDA or VA loan, you could be entitled to use one of those programs to secure a loan with no down payment and even save yourself from the cost of mortgage insurance.
USDA loans This loan program was introduced by the U.S. Department of Agriculture to help lower-income rural and suburban Americans secure home loans. USDA loans feature low fixed interest rates, and don't require down payments or mortgage insurance.
The USDA program requires the homes to be in rural areas. But what counts as "rural" here is a little loose: Many suburban areas count, too.
The USDA is much stricter with its income requirements. The loans are meant specifically for low- and moderate-income households. You can find your region's income limit for the program on the USDA's website.
The USDA doesn't directly issue you a loan. Instead, you'll work with a regular mortgage lender to apply for a USDA loan. With that in mind, you'll have to ensure you meet both the USDA's and your lender's eligibility requirements, which generally include a minimum credit score of 640.
VA loans The Department of Veterans Affairs backs VA loans. And like USDA loans, VA loans offer lower interest rates and don't require a down payment. These loans also are more flexible on credit score and income requirements.
As you might imagine from the name, these loans are reserved for veterans and active-duty service members, including those in the National Guard and the various branches of the armed services. They're also open to widows or widowers of service members who died on active duty or as the result of a service-connected disability.
Most military personnel will qualify after six months of service. Reservists and National Guard members must wait six years to apply, but if they're called to active duty, they'll gain access to the program after 181 days (six months' worth) of service.
As with USDA loans, VA loans are not granted directly by the VA. So you'll have to meet both the VA's and your lender's eligibility requirements, including that you have decent credit. The home will have to serve as your primary residence — you can't use a VA loan for a vacation or investment property.
How to buy a house with no money and bad credit OK, you say, both the USDA and VA loan programs have credit score requirements. And you said I didn't have to have good credit to buy a home. What gives?
It's true, if you don't meet the credit score or other requirements for a USDA or VA loan, you're not going to be able to secure a no-down-payment mortgage. But if you have even a little money to put toward a down payment, an FHA loan might do the trick.
FHA loans are another government-backed loan option. Sponsored by the Federal Housing Administration, these mortgages allow you to score a loan with a credit score as low as 580, and with as little as 3.5% of the house's purchase price for your down payment.
If you have more money to put down (10% of your total purchase price), you can get an FHA loan with a credit score of just 500. But that won't solve your "no money, bad credit" problem.
How to Get a Mortgage.
Just break the mortgage process down into a few smaller steps. Here's how.
See Guide
Next steps So what do you do? Well, one way to improve your standing with prospective mortgage lenders is to give your credit score a little boost. A company like Self can help you rebuild your credit in order to qualify for one of these loans.
Once you've done a little research on the different programs out there, get preapproved for a mortgage to help you know exactly where you stand going forward.
With a little time and research, buying a house doesn't have to be out of reach just because you're not flush with cash.
Sponsored
Are you thinking about saving? Well, stop thinking about it!
Take the change out of your piggy bank and make it work for you.
Acorns is a financial wellness tool that automatically rounds up your card purchases to the nearest dollar and puts those savings into an investment account. It takes the worrying out of investing and matches you with one of five investment portfolios.
Take five minutes to sign up for Acorns today and collect a $10 bonus.