First-time homebuyer programs in Indiana in 2021
If you're ready to get going, the IHCDA recommends you have your lender complete a pre-qualification. The lender will review your credit, debt and income situation to determine which mortgage suits you best.
When you apply for your loan, your lender can help you apply for these down payment assistance programs as well.
First Place
The First Place down payment assistance program offers borrowers 6% of their overall purchase price on a 30-year fixed-interest-rate FHA loan.
This program is reserved for first-time homebuyers unless the property is located in one of Indiana's target areas or the buyer is a veteran.
If your debt-to-income ratio is under 45%, you'll need a minimum credit score of 640. If your ratio is in the 45% to 50% range, you'll need a credit score of at least 680.
Next Home
With Next Home, you can get down payment assistance of 3.5% on an FHA 30-year fixed-rate loan. You don't need to be a first-time buyer to qualify.
The credit score requirements are the same as with the First Place program: If your debt-to-income ratio is under 45%, you'll need a minimum credit score of 640. And if your ratio is in the 45% to 50% range, you'll need a credit score of at least 680.
Unlike First Place, this program can be used in conjunction with the Mortgage Credit Certificate (MCC).
Mortgage Credit Certificate
An MCC can help you reduce the amount you owe in federal income tax each year — and in doing so can increase your qualifying income.
This program is reserved for first-time homebuyers, with the exception of veterans and individuals buying property in targeted areas.
The MCC can be used with the Next Home program and with government-backed loans (Ginnie, Fannie or Freddie).
More: Determine monthly instalments with max mortgage calculator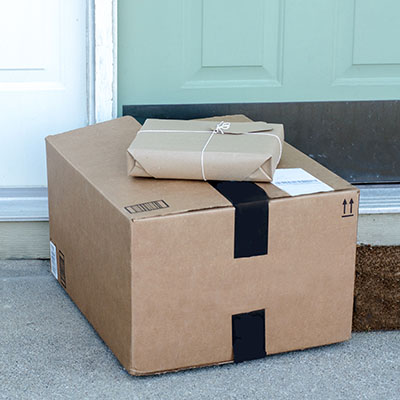 Who qualifies for first-time homebuyer programs in Indiana?
Through working with a participating mortgage lender, the IHCDA will loan you money to help with your down payment and closing costs.
The home you're buying will have to serve as your primary residence. Your income and the home's purchase price must also fall within certain regional limits.
More: Get a free credit score and credit monitoring from Credit Sesame.
Nationwide first-time homebuyer programs
To qualify for a "conventional" mortgage secured through the private market, you'll often need a credit score of about 620 and a down payment of at least 5% of the total home price. And if you're offering anything under 20% for the down payment, you'll have to pay extra for private mortgage insurance.
More: Use these savings accounts to build up your down payment.
That's the most common route to homeownership, but the federal government offers a number of nonconventional mortgages that may be better suited to first-time buyers.
FHA loans
The Federal Housing Administration (FHA) is a division of the Department of Housing and Urban Development. In 1934, the government introduced FHA loans to encourage homeownership across the country.
Compared to conventional mortgages, the terms of an FHA mortgage are less strict. You'll only need a credit score of 580, but if you have enough money for a larger deposit, your score could be as low as 500. The minimum down payment with an FHA loan is 3.5%, but if it's less than 10%, you'll have to pay a mortgage insurance premium (MIP) as well.
These loans put the dream of homeownership within reach for more Americans, but you do have to keep an eye on the fees involved because they tend to add up quickly.
The FHA's Loan Requirements Explained.
A walkthrough of how to meet the FHA's requirements.
See Guide
VA loans
In 1944, Congress passed an act to reward eligible veterans with cheaper and easier home loans.
The U.S. Department of Veterans Affairs (VA) will guarantee mortgages issued to active service members, veterans and some surviving military spouses. These loans don't require a down payment or mortgage insurance; however, borrowers will have to pay a funding fee. At time of writing, that's between 1.4% and 3.6%.
USDA loans
The United States Department of Agriculture can guarantee loans for rural and suburban homeowners. USDA loans don't require a down payment or private mortgage insurance.
As with VA loans, you'll have to pay an upfront fee. Here, it amounts to 1% of the loan amount and an annual fee of 0.35%. Note that these costs are generally more affordable than paying for mortgage insurance.
Also keep in mind that these loans are specifically for lower-income households. You won't be able to take out a USDA loan if your household earns too much.
The current income limits in most parts of the U.S. are $86,850 for one- to four-member households and $114,650 for five- to eight-member households, but the thresholds may be higher if you live in a county with a steeper-than-average cost of living.
You can find out whether your household qualifies through the USDA's website.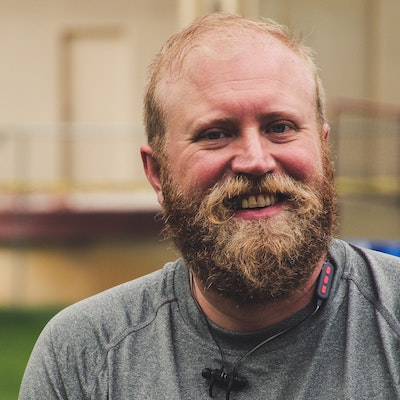 Sign up for Credit Sesame and see everything your credit score can do for you, find the best interest rates, and save more money at every step of the way.
Get Started—100% Free
Next steps
Now that you know all your options, you may be asking yourself: "What next?"
A great first move would be to take a look at your credit score and see how you measure up to your ideal loan's requirements. You can get a free score through the site Credit Sesame.
Was your score disappointing? That's OK; you have plenty of options. An organization like Credit Strong can help you bring your score up without using a credit card.
When you're in good shape, don't forget to gather the important documents you'll need to prove you've got money in the bank and money floating in.
Then you can finally think about getting pre-approved for a mortgage and start shopping for your new digs.
Sponsored
Here's how to save up to $700/year off your car insurance in minutes
When was the last time you compared car insurance rates? Chances are you're seriously overpaying with your current policy.
It's true. You could be paying way less for the same coverage. All you need to do is look for it.
And if you look through an online marketplace called SmartFinancial you could be getting rates as low as $22 a month — and saving yourself more than $700 a year.
It takes one minute to get quotes from multiple insurers, so you can see all the best rates side-by-side.
So if you haven't checked car insurance rates in a while, see how much you can save with a new policy.