First time homebuyer programs in Oklahoma
Working with one of OHFA's participating mortgage lenders, you'll apply for an OHFA home loan that will give you access to the agency's down payment assistance programs.
The interest rates on these loans change daily. And depending on the program and the county you live in, the programs may be open to repeat homebuyers in addition to first-time buyers.
OHFA's loans are compatible with 30-year fixed-rate FHA, VA, USDA and conventional mortgages. And the down payment assistance grants offered through OHFA are available in all 77 of Oklahoma's counties.
Dream program
With the Dream home loan program, you can opt for a lower interest rate or qualify for a gift worth 3.5% of your mortgage that you can use for your down payment and closing costs. There's also no first-time homebuyer requirement with this program.
If you get a government-run mortgage like an FHA, USDA or VA loan, your maximum household income can be no more than $150,000 and the maximum purchase price is $331,760.
With a Freddie Mac conventional loan, your maximum purchase price is $453,100. Your income limit depends on your region.
More: Income based mortgage calculator
The Mortgage Underwriting Process Explained
A walkthrough of proven steps to getting a mortgage approval.
See Guide
Gold program
The Gold home loan program also offers a grant of up to 3.5% in down payment assistance. While it is intended just for first-time buyers, OHFA does make an exception for residents of targeted areas of the state.
Your income limit will vary depending on the size of your family, the type of mortgage you use and where you want to buy. Here are the rates for a Freddie Mac HFA Advantage loan.
Teachers, first responders and state employees can also qualify for a 0.25% reduction on their interest rate, so long as they're first-time buyers using an FHA, VA or USDA loan.
To qualify, OHFA will ask you to show your professional credentials:
OHFA 4 Teachers: You must have a current Oklahoma State Department of Education Teaching Certificate and be under contract with any Oklahoma-accredited public, private or parochial school.
OHFA Shield: You'll have to be currently employed by (or volunteering with) a first responder agency. For law enforcement applicants, you'll have to be CLEET certified.
Oklahoma State Employees: You'll simply have to demonstrate that you're a current Oklahoma state employee.
Whichever loan type you use, the maximum purchase price under the Gold program is $294,600.
Stop overpaying for home insurance
Home insurance is an essential expense – one that can often be pricey. You can lower your monthly recurring expenses by finding a more economical alternative for home insurance.
SmartFinancial can help you do just that. SmartFinancial's online marketplace of vetted home insurance providers allows you to quickly shop around for rates from the country's top insurance companies, and ensure you're paying the lowest price possible for your home insurance.
Explore better rates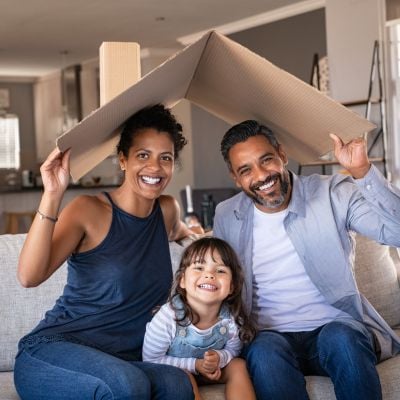 Who qualifies for first-time homebuyer programs in Oklahoma?
OHFA strives to provide low- to moderate-income families across Oklahoma with the help they need to buy their first home. That help comes in the form of down payment assistance as well as reduced interest rates on home loans for certain professionals.
To qualify, you'll have to:
Plan to purchase a home in Oklahoma.
Plan to occupy the home as your primary residence within 60 days of closing.
Possess a minimum credit score of 640.
Be a legal resident of the United States.
There are also income and purchase price limits that vary based on the program you're using and the region you want to live in.
More: Get a free credit score and credit monitoring from Credit Sesame.
Nationwide first-time homebuyer programs
To get a "conventional" loan — that is, one sourced directly through the private market — you'll often need a credit score of at least 620 and a down payment of at least 5% of the purchase price.
More: Use these savings accounts to build up your down payment.
That's tough enough for first-time buyers, but if your down payment falls under 20%, you'll also have to pay for pricey mortgage insurance.
Many Americans entering the real estate market for the first time will find it easier to use one of these nonconventional mortgages offered by the federal government.
FHA loans
In 1934, following the Great Depression, the Federal Housing Administration created FHA loans to help more Americans become homeowners. At the time, the U.S. was a country of mostly renters.
Securing an FHA loan is less difficult than a conventional mortgage. Your credit score typically only has to be 580, and your down payment can be as low as 3.5% of the purchase price. But you may still be expected to pay additional fees for mortgage insurance depending on how much money you put down.
The FHA's Loan Requirements Explained.
A walkthrough of how to meet the FHA's requirements.
See Guide
VA loans
Toward the end of the Second World War, Congress passed an act to increase benefits for its many veterans. That act made it possible for the U.S. Department of Veterans Affairs (VA) to guarantee or insure home, farm and business loans made to veterans by lending institutions.
These loans are available to active service members, veterans or surviving military spouses. VA loans don't require down payments or mortgage insurance, though they do have a significant funding fee.
USDA loans
USDA loans are guaranteed by the United States Department of Agriculture to help lower-income rural and suburban Americans buy a home. Like VA loans, they also don't require down payments or mortgage insurance.
When you take out one of these loans, you will face an upfront 1% guarantee fee and an annual 0.35% fee. However, these fees usually end up costing less in the long run than the mortgage insurance costs associated with other types of loans.
Sounds enticing, but remember that USDA loans are limited to lower-income Americans. The current income limits in most parts of the U.S. are $86,850 for one- to four-member households and $114,650 for five- to eight-member households, but the thresholds may be higher if you live in a county with a high cost of living. You can find your region's limit on the USDA's website.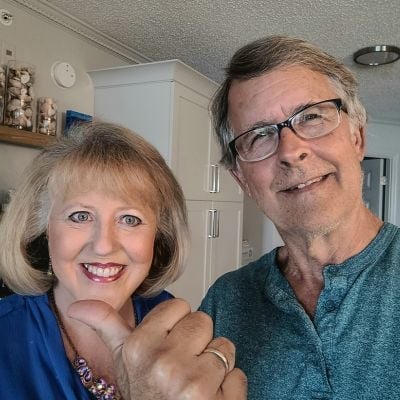 Next steps
Whichever mortgage option you choose, your first steps will probably look the same.
Find out where your credit stands. You can use Credit Sesame to get a free credit check, and if your score needs a little boost, a credit-building account like those from Credit Strong can improve your standing.
Next, you'll need to gather a bunch of documents to show proof of funds and stable income.
Once you have everything you need, getting pre-approved for a mortgage is a logical next step.
Sponsored
Follow These Steps if you Want to Retire Early
Secure your financial future with a tailored plan to maximize investments, navigate taxes, and retire comfortably.
Zoe Financial is an online platform that can match you with a network of vetted fiduciary advisors who are evaluated based on their credentials, education, experience, and pricing. The best part? - there is no fee to find an advisor.