First-time homebuyer programs in Nevada in 2021
The Nevada Housing Division's homebuying programs offer an attractive 30-year interest rate and are compatible with both government-sponsored and conventional mortgages. You'll work with one of the division's qualified lenders to determine which programs you qualify for.
Home is Possible (HIP)
The Home is Possible program was established in 2014 to help homebuyers with their down payment and closing costs. When you use a HIP loan to buy a home, you'll qualify for up to 5% of your home's sales price as free "bonus money."
This program is open to both first-time and repeat homebuyers, provided they don't own any property at the time of closing.
Home is Possible for Heroes
The HIP for Heroes program offers military members and veterans below-market interest rates on 30-year fixed loans, giving them more buying power and reducing their monthly mortgage payments.
HIP for Heroes is also open to both first-time and repeat home buyers as long as they don't already own any property when the sale closes. However, it's only compatible with VA or USDA loans.
More: With maximum mortgage calculator estimate monthly deductions
The Mortgage Underwriting Process Explained
A walkthrough of proven steps to getting a mortgage approval.
See Guide
Home is Possible for First-Time Homebuyers
This program for first-time homebuyers offers an interest-free down payment assistance loan in addition to your 30-year mortgage.
You'll borrow 2% of your total loan amount, which you can put toward your down payment and closing costs. If you stay in the home, this secondary loan will be forgiven after seven years.
To qualify as a first-time homebuyer, you must not have owned a home in the last three years. You'll also need a minimum credit score of 660. The maximum income and purchase price limits for this program vary by county.
Home is Possible for Teachers
This program offers licensed full-time K-12 teachers in the state up to $7,500 in bonus money that can be used to cover their down payment and closing costs when buying a home. This loan is forgivable after five years if you stay in the home.
The credit score requirement is 640 for VA and USDA loans, but if you're using an FHA loan, it goes up to 660. Conventional loans cannot be used with the HIP for Teachers program.
As long as you don't own any property at the time of closing, the program is open to both first-time and repeat homebuyers.
HIP for teachers is only available until Dec. 31, 2020, so if you meet this criteria you should act fast.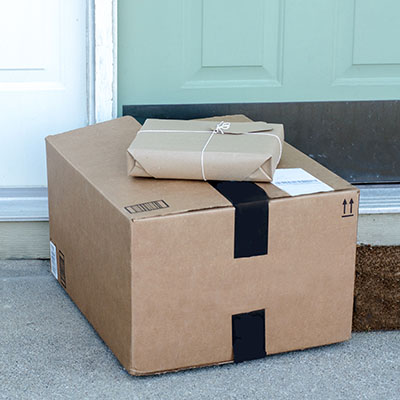 Who qualifies for first-time homebuyer grants and other programs?
The Nevada Housing Division helps low- to moderate-income residents find affordable housing through a variety of at- or below-market-rate loan programs. It also provides grants and secondary loans to help cover down payment and closing costs.
To qualify for any of the division's programs, you'll need to meet the income and purchase price limits and have a minimum credit score of 640.
For a conventional loan, the [income and purchase price limits] (https://www.homeispossiblenv.org/page/income-purchase-price-limits#overlay-context=page/mcc-income-purchase-price-limits) vary by county. With government loans (FHA, USDA, VA), your household will have to make less than $98,500 a year, and the home's purchase price must be less than $510,400.
The home you're buying will have to serve as your primary residence. Each of these programs comes with a one-time $755 fee. And before you close, you'll also have to attend a free online homebuyer education course.
More: Get a free credit score and credit monitoring from Credit Sesame.
Nationwide first-time homebuyer programs
To get a "conventional" mortgage in the private market, you'll often need a credit score of 620 and at least 5% of the price of the home for a down payment.
More: Use these savings accounts to build up your down payment.
Not everyone has a score that high or that much cash on hand. Luckily, the federal government has a number of nonconventional mortgage options that can help first-timers break into the market.
FHA loans
Federal Housing Administration (FHA) loans were created in 1934 to help more Americans become homeowners. At the time, fewer than half of American households actually owned their homes. Since its creation, the FHA has insured more than 46 million mortgages.
FHA loans typically have a minimum credit score of 580 and a 3.5% down payment, but if you put down more money upfront, you could qualify with a score as low as 500. Keep in mind, if your down payment is less than 10%, you'll also have to pay a mortgage insurance premium.
The FHA's Loan Requirements Explained.
A walkthrough of how to meet the FHA's requirements.
See Guide
VA loans
Congress passed the act that created these loans in 1944 with a goal to increase benefits to veterans. As a result, the U.S. Department of Veterans Affairs (VA) can guarantee or insure home loans made to veterans by a number of lending institutions.
VA loans are available to active service members, veterans and some surviving military spouses. Borrowers have to pay a funding fee but aren't required to offer a down payment or pay mortgage insurance.
USDA loans
Similarly, USDA loans, which are targeted to lower-income rural and suburban Americans, don't require down payments or private mortgage insurance. These loans are guaranteed by the United States Department of Agriculture.
Borrowers will have to pay an upfront 1% guarantee fee and an annual 0.35% fee with these loans, but that generally averages out to less than what you'd pay in mortgage insurance with another loan.
The USDA is pretty strict about who qualifies for these loans, income-wise. The current income limits in most parts of the U.S. are $86,850 for one- to four-member households and $114,650 for five- to eight-member households, but the thresholds may be higher if you live in a county with a steeper-than-average cost of living.
The USDA's website allows you to search for the exact limits in your region.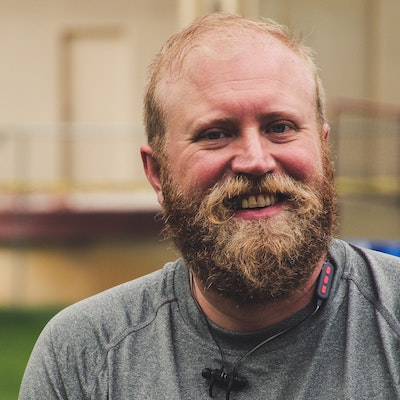 Sign up for Credit Sesame and see everything your credit score can do for you, find the best interest rates, and save more money at every step of the way.
Get Started—100% Free
Next steps
Now you know what programs are out there to help you. But where do you even start?
Well, in almost every case your credit score is crucial. If you don't know your score, a free service like Credit Sesame can help you find it.
Some of these programs have credit score requirements, but don't despair if yours comes up short. There are some great options out there, like Credit Strong, which helps those with low credit scores get a boost.
Next, collect all of your essential documents. You'll usually need to show that you have money in the bank and a steady income.
Once you're all set, getting pre-approved for a mortgage will give you an idea of what you can afford and the interest rates you'll have to pay.
Sponsored
Here's how to save up to $700/year off your car insurance in minutes
When was the last time you compared car insurance rates? Chances are you're seriously overpaying with your current policy.
It's true. You could be paying way less for the same coverage. All you need to do is look for it.
And if you look through an online marketplace called SmartFinancial you could be getting rates as low as $22 a month — and saving yourself more than $700 a year.
It takes one minute to get quotes from multiple insurers, so you can see all the best rates side-by-side.
So if you haven't checked car insurance rates in a while, see how much you can save with a new policy.