Minnesota homebuyer programs
Minnesota Housing offers mortgage programs for both first-time and repeat homebuyers, as well as two different down payment and closing cost assistance programs.
Working with one of Minnesota Housing's participating lenders, you can determine which loan best suits your needs and apply for assistance.
Start Up for first-time homebuyers
The Start Up program offers affordable, fixed interest rates, and you can put as little as 3% down on a conventional loan. It also features low or no mortgage insurance options, which helps keep your monthly payments low.
Start Up is just for first-time homebuyers, which includes individuals who haven't owned a home in the last three years. You'll also have to fall within Minnesota Housing's income limits, as well as the credit score requirements for your type of mortgage.
The purchase price limit is either $349,500 or $372,600, depending on where you want to live in the state.
Step Up for repeat homebuyers/homeowners
The Step Up program helps current homeowners (or anyone who has owned a home within the last three years) to either buy a new home or refinance at an affordable rate.
As with the Start Up loan, buyers can put down as little as 3% with Minnesota Housing's exclusive conventional loans and still receive low or no mortgage insurance options to keep their monthly payments low. The credit score requirements vary depending on your loan type, but typically range from 580-620.
To qualify, you'll have to meet Minnesota Housing's income limits, as well as the regional purchase price limits, which vary based on your household size.
In 11 counties of the state, that would be $448,500 for one unit and $574,150 for two units. For all other counties, it's $420,680 for one unit and $538650 for two units.
More: How the mortgage process works
Monthly Payment Loan
The Monthly Payment Loan can be used with both the Start Up and Step Up programs to help homebuyers cover the down payment and closing costs associated with buying a home.
You can qualify for a second loan of up to $17,000 at the same interest rate as your primary loan, which you'll be expected to pay back over a 10-year term.
Deferred Payment Loan
The Deferred Payment loan is exclusively for first-time homebuyers who use the Start Up program to help with their down payment and closing costs.
Two different types of loans are available:
Deferred Payment Loan, which provides up to $12,500 for homebuyers.
Deferred Payment Loan Plus, which provides up to $15,000 for buyers who meet certain criteria.
Your mortgage lender can walk you through the repayment terms and conditions.
More: How much house can you afford?
Stop overpaying for home insurance
Home insurance is an essential expense – one that can often be pricey. You can lower your monthly recurring expenses by finding a more economical alternative for home insurance.
SmartFinancial can help you do just that. SmartFinancial's online marketplace of vetted home insurance providers allows you to quickly shop around for rates from the country's top insurance companies, and ensure you're paying the lowest price possible for your home insurance.
Explore better rates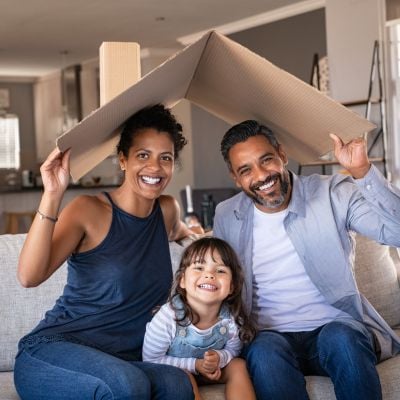 Who qualifies for first-time homebuyer MN grants and programs?
Minnesota Housing's goal is to ensure all Minnesota residents have access to safe and affordable housing. Residents who meet the organization's purchase price and income limits can apply for assistance through an approved lender.
Other requirements vary by program, but first-timers are asked to participate in a homebuyer education course to help prepare for the responsibility of homeownership.
More: Whats your credit score? Get your score for free from Credit Sesame
Nationwide first-time homebuyer programs
The most common way to buy a home is to go through the private market and get a "conventional" mortgage.
The barrier to entry can be pretty high, though. You'll usually need a credit score of 620 and a 5% down payment to get a lender on board.
Many first-time buyers will have an easier time using one of these nonconventional mortgages offered by the feds.
More: No down payment home loans
FHA loans
The Federal Housing Administration introduced FHA loans in the mid-1930s to help more Americans buy homes. At the time, more than half the population rented. The economy was still bouncing back from the Great Depression, and homeownership was out of reach for many.
FHA loans have more lenient requirements; you can skate by with a credit score of 580 and a down payment of just 3.5%. That said, a bigger down payment can help you avoid paying for mortgage insurance and let you in the door with a credit score as low as 500.
More: FHA loan requirements
VA loans
These loans, which are guaranteed by the U.S. Department of Veterans Affairs (VA), were introduced back in 1944. Congress passed an act to grant more benefits to veterans, who had been asking for help accessing affordable homes.
These loans are strictly reserved for active service members, veterans or surviving military spouses. You'll have to pay a sizable funding fee, but you're not required to make a down payment or pay mortgage insurance.
USDA loans
These loans are guaranteed by the United States Department of Agriculture for lower-income rural and suburban Americans. As with VA loans, USDA loans don't require down payments or mortgage insurance.
Instead, you'll have to pay an upfront 1% guarantee fee and an annual 0.35% fee based off of your total loan amount. For most borrowers, those fees are still less expensive than the mortgage insurance costs associated with other types of mortgages.
Most people won't qualify for USDA loans, though. They have strict income limits to ensure the assistance is directed only to lower-income households.
The current income limit in most parts of the country are $103,500 for one- to four-member households and $136,600 for five- to eight-member households, but the limits may be higher if you live in an area with a higher cost of living. You can find your region's threshold on the USDA's website.
Need cash? Tap into your home equity
As home prices have increased, the average homeowner is sitting on a record amount of home equity. Savvy homeowners are tapping into their equity to consolidate debt, pay for home improvements, or tackle unexpected expenses. Rocket Mortgage, the nation's largest mortgage lender, offers competitive rates and expert guidance.
Get Started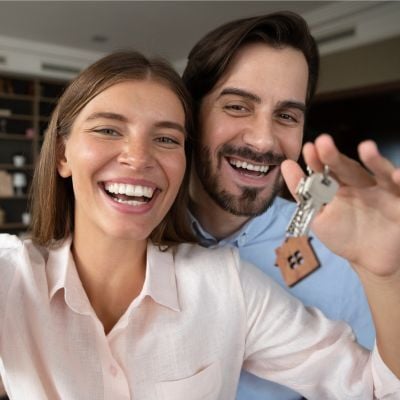 Next steps for Minnesota homebuyers
Now that you know all your options in Minnesota, you may be asking yourself: "What next?"
A great first move would be to take a look at your credit score and see how you measure up to your ideal loan's requirements. You can get a free score through Credit Sesame.
Was your score disappointing? That's OK; you have plenty of options. An organization like Credit Strong can help you bring your score up.
When you're in good shape, don't forget to gather the important documents you'll need to prove you've got money in the bank and money floating in.
Then you can finally think about getting pre-approved for a mortgage and start shopping for your new digs.
Sponsored
Follow These Steps if you Want to Retire Early
Secure your financial future with a tailored plan to maximize investments, navigate taxes, and retire comfortably.
Zoe Financial is an online platform that can match you with a network of vetted fiduciary advisors who are evaluated based on their credentials, education, experience, and pricing. The best part? - there is no fee to find an advisor.