First-time homebuyer programs in Delaware in 2021
DSHA offers qualified buyers 30-year fixed-rate mortgage loans, with interest rates at or below the standard market rate. The loans work through the standard mortgage programs, including conventional, VA, FHA and USDA mortgages.
Both first-time homebuyers and repeat buyers can qualify for these loans through a DSHA approved lender.
DSHA Preferred Plus loan
DSHA also offers help with down payment and closing costs.
All applicants using a DSHA loan can apply for Preferred Plus assistance, which provides a no-interest second mortgage loan of 2% to 5% of the overall purchase price. You can use this second loan for your down payment or closing costs.
The Preferred Plus amount must be repaid upon the sale, transfer or refinance of the home, or when it is no longer your primary residence.
Delaware first-time homebuyer tax credit
When you buy your first home in the state of Delaware, you may also qualify for a special tax break.
You get to claim 35% of the interest you pay on your mortgage as a federal tax credit, reducing what you owe on your federal taxes by up to $2,000 a year.
The credit can be used along with CHFA's down payment and closing cost assistance program; you'll just need to apply for the credit through your mortgage lender.
The Best Lenders for First-Time Homebuyers
Click Here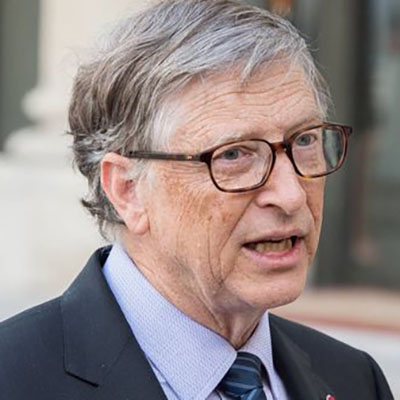 Bill Gates made a splash in 2017 when he bought $520 million worth of U.S. farmland, and he's continued to invest since. What's in it for Gates?
Read More
Nationwide first-time homebuyer programs
When assessing your application for a "conventional" mortgage, lenders in the private market will usually expect to see a credit score of at least 620 and a down payment of at least 5% of the overall purchase price.
More: Use these savings accounts to build up your down payment.
If you're coming up a little short in either respect — as many first-time buyers do — you should look into one of the following nonconventional mortgages, which you can source through the federal government.
FHA loans
In 1934, the Federal Housing Administration created FHA loans to encourage Americans to buy homes. At the time, about 60% of Americans rented instead of buying.
FHA lenders will grant you a loan with a credit score as low as 580 and a minimum down payment of just 3.5%, making these loans accessible to more Americans. But depending on how much money you put down, you will face long-lasting fees to cover mortgage insurance. Try putting down 10% if you can, and 20% is even better.
The FHA's Loan Requirements Explained.
A walkthrough of how to meet the FHA's requirements.
See Guide
VA loans
VA loans were created toward the end of the Second World War to help veterans buy homes of their own. An act passed by Congress in 1944 made it possible for the U.S. Department of Veterans Affairs (VA) to guarantee or insure home, farm and business loans made to veterans by lending institutions.
To qualify for one of these loans, you must be an active service member, veteran or a surviving military spouse. You won't have any down payment or mortgage insurance obligations, but you will have to pay a sizable funding fee.
USDA loans
USDA loans, which are guaranteed by the United States Department of Agriculture, also don't require down payments or mortgage insurance. These loans are targeted to lower-income rural and suburban Americans.
Borrowers will find they're charged an upfront 1% guarantee fee and an annual 0.35% fee. But if you do the math, the sum of those fees tends to be less in the long run than the mortgage insurance associated with other types of loans.
That said, you may make too much money to qualify for a USDA loan. The current income limits in most parts of the U.S. are $86,850 for one- to four-member households and $114,650 for five- to eight-member households, but the thresholds may be higher if you live in a county with a steeper-than-average cost of living.
You can find your region's limit on the USDA's website.
Who qualifies for Delaware's first-time homebuyer programs?
DSHA's basic eligibility requirements for its programs include:
A household income at or below the following limits: $115,920 for one to two people and $144,900 for three or more in New Castle; or $98,280 for one to two people and $122,850 for three or more in Kent and Sussex.
A minimum credit score of 620. Applicants with credit scores of 659 or below must also participate in housing counseling.
A maximum debt-to-income ratio (DTI) of 45% for all borrowers with a FICO score of less than 699. However, there's no maximum DTI ratio for FICO scores greater than 699.
A maximum loan amount of $417,000.
More: Get a free credit score and credit monitoring from Credit Sesame.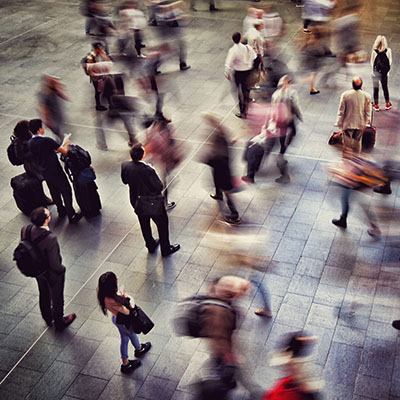 It seems like a tricky time to get into real estate, and being a landlord isn't as passive as you think. Look at these low-stress options instead.
Read More
Next steps
Now that you know all your options, you may be asking yourself: "What next?"
A great first move would be to take a look at your credit score and see how you measure up to your ideal loan's requirements. You can get a free score through the site Credit Sesame.
Was your score disappointing? That's OK; you have plenty of options. An organization like Self credit repair can help you bring your score up.
When you're in good shape, don't forget to gather the important documents you'll need to prove you've got money in the bank and money floating in.
Then you can finally think about getting pre-approved for a mortgage and start shopping for your new digs.
Sponsored
Are you thinking about saving? Well, stop thinking about it!
Take the change out of your piggy bank and make it work for you.
Acorns is a financial wellness tool that automatically rounds up your card purchases to the nearest dollar and puts those savings into an investment account. It takes the worrying out of investing and matches you with one of five investment portfolios.
Take five minutes to sign up for Acorns today and collect a $10 bonus.