Who qualifies for first-time homebuyer programs in CT?
To be eligible for the following programs, you must:
Be a first-time homebuyer or have not owned a home in the past three years.
Use the home as your primary residence.
Purchase a home within the CHFA sales price limits, and your gross income must be within qualifying income limits. You can find both those guidelines on the CHFA's website.
Stop overpaying for home insurance
Home insurance is an essential expense – one that can often be pricey. You can lower your monthly recurring expenses by finding a more economical alternative for home insurance.
SmartFinancial can help you do just that. SmartFinancial's online marketplace of vetted home insurance providers allows you to quickly shop around for rates from the country's top insurance companies, and ensure you're paying the lowest price possible for your home insurance.
Explore better rates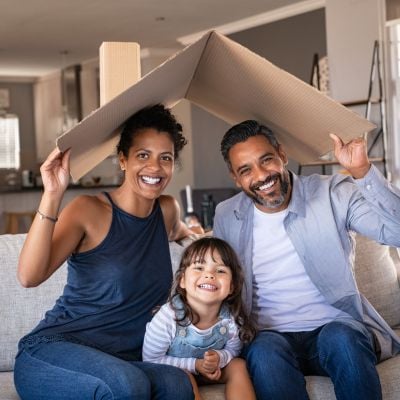 First-time homebuyer programs in CT in 2021
The CHFA offers a wide variety of programs for qualifying first-time homebuyers in Connecticut, including everyone from veterans to residents of public housing. You'll work with a CHFA-approved lender to determine which programs you qualify for and which will meet your specific needs.
HFA Advantage and HFA Preferred Loans
The HFA Advantage and HFA Preferred mortgage programs are popular with first-time homebuyers because they help save on insurance costs and benefit from CHFA's below-market interest rates.
People who aren't first-time homebuyers may still qualify for these mortgages if they purchase a home in a targeted area.
By using these programs, you'll face no upfront mortgage insurance costs, lower monthly mortgage insurance costs, and your mortgage insurance premiums end when you reach 20% equity in your home.
Teachers Mortgage Assistance
CHFA offers an additional 0.125% off its already below-market interest rate loans to help teachers become homeowners in the communities where they work. To qualify, you must hold a valid Connecticut teaching certificate and teach in specific schools, areas or fields.
Additionally, CHFA will increase the rate reduction to 0.25% to help recruit and retain minority teachers who either graduated from a public high school in an educational reform district or graduated from a historically Black college or university or a Hispanic-serving institution.
Military Mortgage Option
CHFA extends special benefits to military families preparing for homeownership. Financing options are available to current members and veterans of any branch of Military Services, the Army National Guard or the Air National Guard to help them purchase their first home.
Military service members and veterans are entitled to an additional 0.125% off CHFA's interest rates. This program is also open to unmarried, surviving spouses or civil union partners of a veteran who died as a result of military service or service-connected disabilities.
How Much Can I Borrow?
Our guide will help you find out how much you can get — and afford.
See Guide
Police Homeownership Program
To help police officers purchase a home in the community where they work, CHFA offers an additional 0.125% off its special interest-rate loans.
To qualify for this program, you must be a municipal police officer buying a home in the participating city or town where they work or a state police officer buying in any participating town. The towns involved in the program are listed on the CHFA's website.
Home of Your Own Program
This program is designed to help borrowers with disabilities purchase their first home. Individuals with documented disabilities or their family members living in the same home can qualify for a low-interest rate loan.
To receive the rate, you must provide proof of your disability or that of your family member who will be occupying the home. CHFA defines proof here as evidence of Supplemental Security Income (SSI) and/or documentation from the State Department of Social Services (DSS) or Department of Developmental Services (DDS).
Homeownership for Public Housing Residents
This program is designed to help ease the transition from renting to homeownership for residents of public housing.
CHFA offers below-market interest-rate loans to tenants of rental housing managed or financed by CHFA, subsidized by the U.S. Department of Housing and Urban Development or managed by local housing authorities.
Downpayment Assistance Program (DAP)
Recognizing that the major barrier to homeownership is the ability to put aside enough money for a down payment, CHFA offers secondary low-interest loans to help Connecticut residents cover their down payment.
A DAP loan is a second mortgage on your home, and in most cases, the interest rate will be the same as the rate on a CHFA first mortgage.
To qualify, you'll need to have your first mortgage through a CHFA-approved lender. You'll be required to use any household savings above $10,000 toward your down payment, with the exclusion of funds in your retirement account (though CHFA waives this requirement for police officer and teacher program loans). And your lender may charge you a $200 application fee.
Also note: Your DAP loan must be at least $3,000 but no more than the minimum down payment required for your home, which is usually between 3% and 3.5%. You'll work with your lender to determine how much of a down payment you'll have to make and verify your ability to repay both your first mortgage and the DAP loan.
More: Determine monthly instalments with max mortgage calculator
The Best Lenders for First-Time Homebuyers
Click Here
Nationwide first-time homebuyer programs
It's not so easy to find a lender in the private market and secure a "conventional" mortgage. You often need a credit score of at least 620 to impress, plus at least 5% of the purchase price in cash for a down payment.
More: Use these savings accounts to build up your down payment.
That's why many first-time homebuyers will find it easier to go through the federal government for one of these nonconventional mortgages.
FHA loans
Federal Housing Administration (FHA) loans were created following the Great Depression to encourage homeownership. In the mid-1930s, only about 40% of Americans actually owned their homes.
With a typical credit score requirement of just 580 and a minimum down payment of 3.5%, these loans are much more accessible. However, if you put down less than 10% upfront, you will also have to pay the added expense of a mortgage insurance premium (MIP).
The FHA's Loan Requirements Explained.
A walkthrough of how to meet the FHA's requirements.
See Guide
VA loans
At the tail end of the Second World War, Congress passed an act to increase benefits for veterans. From that, VA loans were created, making it possible for the U.S. Department of Veterans Affairs (VA) to guarantee or insure home, farm and business loans made to veterans by lending institutions.
Active service members, veterans and some surviving military spouses can all qualify for a VA loan. You won't be asked for a down payment or to pay mortgage insurance, but there is a funding fee when you take out a VA loan.
USDA loans
Another loan that doesn't require a down payment or private mortgage insurance is the USDA loan. These loans are targeted to lower-income rural and suburban Americans and are guaranteed by the United States Department of Agriculture.
There are a few fees associated with this type of loan. You'll pay both an upfront 1% guarantee fee and an annual 0.35% fee. But in most cases, the mortgage insurance associated with other types of loans adds up to more than the USDA's fees.
To qualify for a USDA loan, lenders will look closely at your annual income. Borrowers have to fall under strict income limits, since this type of loan is reserved for lower-income households.
The current income limits in most parts of the U.S. are $86,850 for one- to four-member households and $114,650 for five- to eight-member households, but the thresholds may be higher if you live in a county with a steeper-than-average cost of living. You can find the limits for your region on the USDA's website.
Need cash? Tap into your home equity
As home prices have increased, the average homeowner is sitting on a record amount of home equity. Savvy homeowners are tapping into their equity to consolidate debt, pay for home improvements, or tackle unexpected expenses. Rocket Mortgage, the nation's largest mortgage lender, offers competitive rates and expert guidance.
Get Started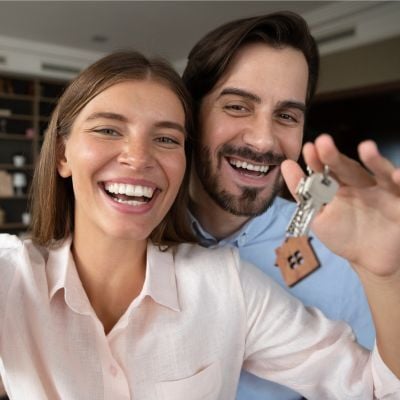 Next steps
With all of these options available to you for buying your first home in Connecticut, you might be wondering where you even begin.
Before you try to qualify for a mortgage, you'll want to ensure your credit score meets the requirements for either state or national programs.
The site Credit Sesame can offer you a free look at your current score. If your number is a little low, there are plenty of steps you can take. Self credit repair is one option to help you get the score you need.
You'll also need to gather a series of documents to prove you have a steady income and, depending on the type of loan you want, money in the bank.
After that, you can think about getting pre-approved for a mortgage so you can search for your first home.
Sponsored
Follow These Steps if you Want to Retire Early
Secure your financial future with a tailored plan to maximize investments, navigate taxes, and retire comfortably.
Zoe Financial is an online platform that can match you with a network of vetted fiduciary advisors who are evaluated based on their credentials, education, experience, and pricing. The best part? - there is no fee to find an advisor.