Current mortgage rates in Delaware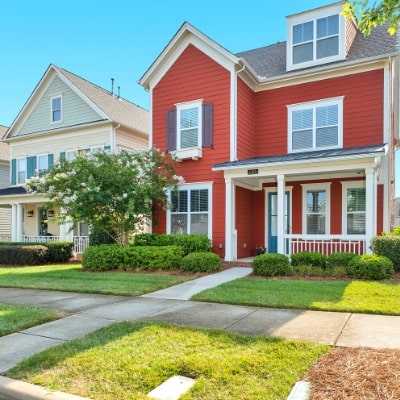 The right homeowners insurance policy protects you, your loved ones and your home.
Find the coverage you need at the most competitive rate in your area. Compare quotes from over 200 insurance companies with SmartFinancial.
Compare Now
First-time homebuyer programs in Delaware
Each year, more than 1,200 families use Delaware State Housing Authority (DSHA) programs to buy a home.
DSHA offers qualified buyers 30-year fixed-rate mortgage loans, with interest rates at or below the standard market rate. The loans work through the standard mortgage programs, including conventional, VA, FHA and USDA mortgages.
Both first-time homebuyers and repeat buyers can qualify for these loans through a DSHA approved lender.
More: Get a free credit score and credit monitoring from Credit Sesame.
DSHA Preferred Plus loan
DSHA also offers help with down payment and closing costs.
All applicants using a DSHA loan can apply for Preferred Plus assistance, which provides a no-interest second mortgage loan of 2% to 5% of the overall purchase price. You can use this second loan for your down payment or closing costs.
The Preferred Plus amount must be repaid upon the sale, transfer or refinance of the home, or when it is no longer your primary residence.
Delaware first-time homebuyer tax credit
When you buy your first home in the state of Delaware, you may also qualify for a special tax break.
You get to claim 35% of the interest you pay on your mortgage as a federal tax credit, reducing what you owe on your federal taxes by up to $2,000 a year.
The credit can be used along with CHFA's down payment and closing cost assistance program; you'll just need to apply for the credit through your mortgage lender.
Sponsored
Get peace-of-mind on your home insurance
Homeowners insurance buys you peace of mind. But are you sure you're not paying too much for home insurance?
SmartFinancial compares quotes from over 200 insurance companies to check for discounts and help you find lower rates in your area.
Use SmartFinancial right now and stop overpaying for home insurance.