How to Negotiate a Lower Price For a Home You Want to Buy
Use these four strategies to get yourself a better deal.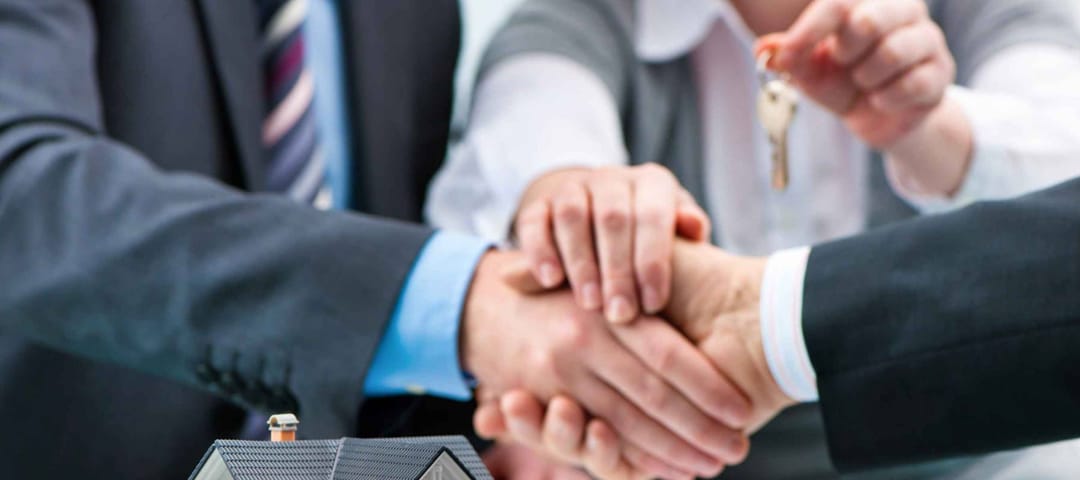 Alexander Raths / Shutterstock
The listing price for a home is just a starting point for negotiations. While many factors play into whether you'll be able to successfully negotiate a lower price for a home you want to buy — especially straight cash off the purchase price — there are four major tactics you can use to help the deal tip in your favor.
1. Know the market
Before you even consider negotiating with a seller, understand your local market. If you're making a big ask in the form of a lower price or major concession in a seller's market, you may get laughed right out the front door.
For example, in a seller's market, there may be multiple offers coming in at the same time — and many of those are probably over asking price. In this scenario, if you offer $230,000 on a home listed for $250,000, not only will the seller not accept, they probably won't even bother to counter since there are other (much better) offers on the table. This means you'll lose out on the house entirely with no opportunity to rebound from your low bid.
But, in a buyer's market, you'll have more leverage to negotiate since the seller has less buyers submitting offers and those offers may not be full price. The seller could potentially accept your offer even though it's lower than the home's listing price.
Not only should you know your market, it's helpful to understand the seller and what their goals are in selling the home. By learning what's important to them, you and your agent can write this into the offer to make it more attractive to their individual situation.
For instance, if the sellers are going through a divorce or moving to another state, they may be particularly swayed if you offer a fast close. If they're facing foreclosure, they may need every penny from the sale. But you could negotiate that all furniture comes with the house, saving you money in the end.
2. Consult with an agent
Especially when you're negotiating, it's good to have some professionals involved — especially a local real estate agent who knows your market like the back of their hand.
If any negotiation for a lower price is going to be successful, it's probably going to be with the help of your buyer's agent who can give you advice on a fair bid without overpaying. Plus, if your agent is well-connected among other agents, they may be able to get insider information on the seller's reasons for selling and how low they may be willing to go.
3. Get a home inspection
Always, always, always get a home inspection on any home you're looking to purchase. You may think you have an eagle eye when it comes to spotting issues in need of repair, but there are major issues that need the expertise — or equipment — of a licensed home inspector in order for them to come to light.
Plus, the results of an inspection by a third party can open the door for future negotiations. Even if your initial offer was for full price, if the inspection reveals major issues, you may be able to get the seller to accept a lower price, as you'll need to make repairs yourself after the home goes through.
Since the seller won't be too keen on the deal possibly falling through and having to relist, they may agree to your proposal. Just make sure that the amount of money the price has been lowered is enough to cover the cost of repairs, plus your hassle of having to deal with it.
And also keep in mind that if you're getting a mortgage, your lender may require the seller to perform certain repairs before closing — this usually includes issues related to your safety or protecting their investment.
4. Make a contingent offer
While adding a contingency to your offer may not directly result in a lower purchase price, it could save you hassle, time, or being displaced when in between homes — all of which save you money in the long run. Contingencies are caveats you add to the offer that allow you to back out with little or no money lost.
When negotiating using contingencies, the aim is to create a win-win situation. Aim for things that create value — cheap for one side to give, but valuable to the other to receive. There are many different contingencies so refer to the expertise of your trusted real estate agent for the best option given your situation.
An offer with a financing contingency may depend on the bank approving your loan in order for the sale to close. These are common and you may actually be able to negotiate a lower price if you're able to offer cash — or you can provide a pre-approval letter from your lender to boost your offer.
You could offer to waive the appraisal contingency if you are able to supplement if the appraisal falls short and your lender won't loan you the full amount.
By adding a contingency that the sale of your old home must be complete in order for the purchase of your new home to go through, you can save yourself the hassle of paying for two homes at once or having to apply for a bridge loan. Usually buyers use this contingency when their old house is already under contract with a buyer, but they are waiting to close and receive their income from the sale to use on the new purchase.