Fall housing market is likely to remain 'very active' The housing market typically ebbs and flows throughout the year, but it's been all out of whack in 2020. Home sales took a dive in March, as buyers and sellers adjusted to changes brought on by the COVID-19 pandemic, but surged in the summer to record highs.
Traditionally, home sales slow in the fall and winter — but those rules may not apply this year.
A combination of low rates and general confidence in the housing market "outweighs the seasonal slowdown we typically see in the fourth quarter of the year," says Corey Burr, senior vice president at TTR Sotheby's International Realty. "I expect the market to stay very active."
Barring more coronavirus upheaval, the fall will likely see above-average home sales — and the strong market is favoring sellers. With fewer houses on the market, increased competition for listings is driving prices up.
The national median listing price in August was $350,000, an increase of 10.1% from the same time in 2019. The National Association of Realtors projects home prices will flatten by the end of the year, increasing just 1.1% overall.
Even with higher home prices, buyers can still afford more expensive houses thanks to record-low interest rates. So if your monthly housing budget is $2,500, for example, you could afford a home priced $33,250 higher than you could a year ago, says real estate brokerage Redfin.
But be prepared for potential bidding wars — especially in sought-after neighborhoods — and be ready to make your best offer.
If you are military member, veteran or surviving spouse you may be eligible for a VA loan, find a lender: Check your eligibility with Veterans United Home Loans.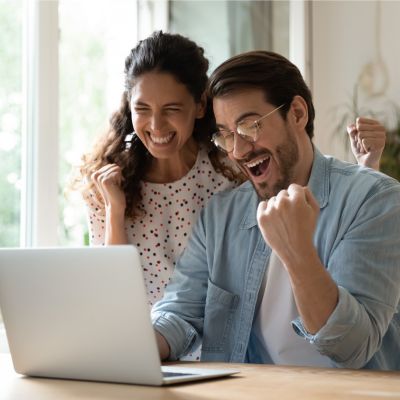 Compare current mortgage rates from top national lenders. Get the best rate for your purchase or mortgage refinance.
Compare Rates
Will mortgage rates go higher? The 30-year fixed-rate mortgage stood at an average 2.87% on the eve of the fall season, according to mortgage company Freddie Mac's survey, and the Realtors predict mortgage rates will end the year just a smidgen higher at 2.9%.
Any increase can be blamed in part on a new "adverse market fee" on refinance loans taking effect this fall. The fee is raising mortgage rates by one-eighth to one-quarter of 1 percentage point (0.125 to 0.25), says Matthew Graham, chief operating officer of Mortgage News Daily.
"For some lenders, rates recently spiked significantly in a single day as they reimplemented the fee. For other lenders, it's only a matter of time," he writes.
The 0.5% fee, imposed by government-controlled mortgage giants Fannie Mae and Freddie Mac, caused mortgage rates to jump in August when the companies said the surcharge would start Sept. 1. A federal regulatory agency later delayed the fee to Dec. 1.
It will cost the average borrower an extra $1,400, says the Mortgage Bankers Association. Homebuyers and homeowners will want to search for other, offsetting savings — maybe in their homeowners insurance.
Mortgage rates could be affected during the quarter by forces outside the lending world, including the upcoming presidential election.
"The market's expectations surrounding the (election) results are driving the current market," says Andrew S. Weinberg, principal at Silver Fin Capital Group. "If the markets are surprised by the results, you would expect to see significant volatility."
But even if rates do head higher they'll remain low by historical standards, with 30-year rates likely to remain under 3.25% through the end of the year, Burr predicts.
Could mortgage rates go lower? A few signs point to mortgage rates potentially falling during the fourth quarter of 2020.
Fannie Mae predicts the average rate on 30-year fixed mortgages will settle at 2.8% by year's end. And the Fed has pledged to keep its key rate near zero, possibly through the end of 2023, which will likely tamp down mortgage rates.
The central bank also is committed to buying up more Treasury bonds and mortgage-backed securities to support the economy, and those purchases are helping to drive rates lower.
A resurgence of the coronavirus during the fourth quarter could pound mortgage rates down.
"If the virus sweeps across the country or if the timing of a vaccine gets pushed back, this might result in the closing down of cities, regions or all of the country," says Burr, of TTR Sotheby's International Realty.
That kind of nightmare scenario could send investors scurrying into Treasury bonds for their perceived safety amid all of the uncertainty. When demand for bonds goes up, their interest rates (yields) go down — and mortgage rates usually likely follow.
The upshot: Mortgage rates may inch higher or lower in the coming months, but they'll likely remain relatively cheap. Either way, consider whether buying a home or refinancing your mortgage is the right decision for you, says Grant Moon, founder and CEO of the mortgage fintech firm Home Captain.
"At this point, the difference between yesterday's rate, today's rate and tomorrow's rate is small enough that homebuyers and refinancers shouldn't wait or try to time the market for a better rate," Moon says. "The rates are outstanding now."
Sponsored
Secure your retirement with a reverse mortgage
If you're low on cash savings and investments but have wealth in your home, a reverse mortgage is a great option for covering retirement expenses.
Mutual of Omaha is a trusted insurance provider that helps you make the most of your home equity.