A Scandinavian sensation In Denmark, at least one major lender has announced 20-year mortgages at a fixed interest rate of 0%, with two others vowing to follow suit, Bloomberg reports.
The Scandinavian country — known for, among other things, its strong cycling culture and colorful waterfront houses — also has the longest history of negative interest rates from a central bank.
In 2012, Danish policymakers sent their main rate below zero, and borrowers have been taking advantage of sliding lending costs ever since.
Negative interest rates turn things upside down: Savers have to pay interest for banks to hold onto their money, and borrowers are paid interest as an incentive to take out loans. The goal is to stimulate the economy, and Denmark isn't the only country to try that.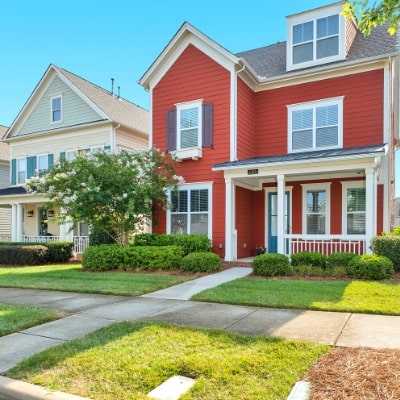 The right homeowners insurance policy protects you, your loved ones and your home.
Find the coverage you need at the most competitive rate in your area. Compare quotes from over 200 insurance companies with SmartFinancial.
Compare Now
Will 0% mortgages hit the US? The U.S. central bank, the Federal Reserve, has kept its benchmark interest rate close to zero since March, after the coronavirus started bashing the economy.
The Fed's low interest rate environment will keep on rolling, but don't expect mortgage rates to go to zero.
Federal Reserve Chairman Jerome Powell brushed off calls from President Donald Trump to take its interest rate even lower — below zero — last spring. That might have set the stage for 0% mortgages, but Powell said this about negative rates: "It's not something that we're considering."
If the Fed changes its mind, the interest on Treasury bonds could go into negative territory and mortgage rates could tumble to Denmark's level, says Matthew Graham, chief operating officer of Mortgage News Daily.
"If, for whatever reason, 10-year Treasuries could actually get into the neighborhood of -1.2%, you could eventually see 0% mortgage rates," Graham says. "But I wouldn't hold my breath for the former or the latter."
The bottom of the barrel here?
Mortgage rates are already a full percentage below where they were a year ago. Last week, 30-year fixed rates were averaging 2.65% — the 17th all-time low since the pandemic began, according to mortgage giant Freddie Mac's weekly survey of lenders.
That's pretty much bottom of the barrel, experts say, and good enough to provide homebuyers with great deals and save homeowners thousands of dollars by refinancing.
"I think a 30-year fixed in 'the 2s' is about as good as it's going to get probably in my lifetime, and I would tell everyone to take advantage of that right now," says Mat Ishbia, president and CEO of United Wholesale Mortgage, America's second-largest mortgage lender after Quicken Loans.
Ishbia agrees that 0% mortgages probably aren't coming to the U.S., so borrowers shouldn't wait around for that. Instead, you should capitalize on today's low rates — in case they disappear.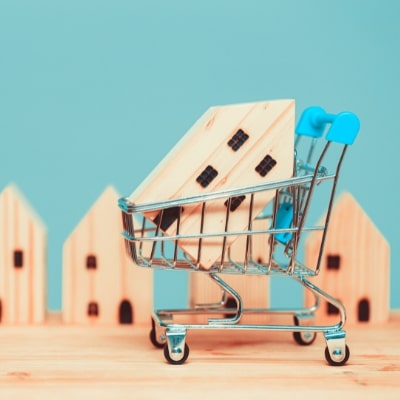 Compare current mortgage rates from top national lenders. Get the best rate for your purchase or mortgage refinance.
Compare Rates
How to get a cheap mortgage (just not 0%) Now that President-elect Joe Biden has a Democratic Congress at his back, investors are expecting more spending in Washington, and that's already putting pressure on Treasury yields, which set the pace for mortgage rates.
To find the best rate possible, you need to do some comparison shopping. Experts say borrowers should compare at least five mortgage offers, because rates can vary from one lender to the next.
And note: You'll need a solid credit score before a lender will quote you a spectacularly low rate.
If you happen to miss the boat on today's amazing rates, you can find other ways to save on your housing costs — like by shopping around to look for a better price on your homeowners insurance.
Sponsored
Get peace-of-mind on your home insurance
Homeowners insurance buys you peace of mind. But are you sure you're not paying too much for home insurance?
SmartFinancial compares quotes from over 200 insurance companies to check for discounts and help you find lower rates in your area.
Use SmartFinancial right now and stop overpaying for home insurance.