How is a primary home mortgage different from a second home mortgage?
Because you're taking on an additional monthly mortgage payment, lenders will be more cautious when approving financing for a second home. They'll want to be confident that you can manage both payments, as well as your other debts, without falling behind.
It's best to come to the table prepared: have a more significant down payment to offer (aim for 10% to 20%) and make sure you've got solid cash reserves (enough to cover at least two months' worth of expenses). Both will demonstrate that you can take on the additional financial responsibility of a second home and mortgage.
Your debt-to-income ratio will be more closely scrutinized on your second application. A lender may be more hesitant to take you on for a second home mortgage if you have a higher level of debt than was the case with your first home loan.
The terms of your new loan may be different as well. You may not be able to secure the same 30-year fixed rate mortgage as you did with your primary home loan.
Finally, bear in mind that you probably won't be able to use an FHA loan to purchase a second home. FHA loans are only available to homebuyers who plan to use the home in question as their primary residence — so no vacation or investment properties with these government-backed loans.
How to Get a Mortgage.
Just break the mortgage process down into a few smaller steps. Here's how.
See Guide
Stop overpaying for home insurance
Home insurance is an essential expense – one that can often be pricey. You can lower your monthly recurring expenses by finding a more economical alternative for home insurance.
SmartFinancial can help you do just that. SmartFinancial's online marketplace of vetted home insurance providers allows you to quickly shop around for rates from the country's top insurance companies, and ensure you're paying the lowest price possible for your home insurance.
Explore better rates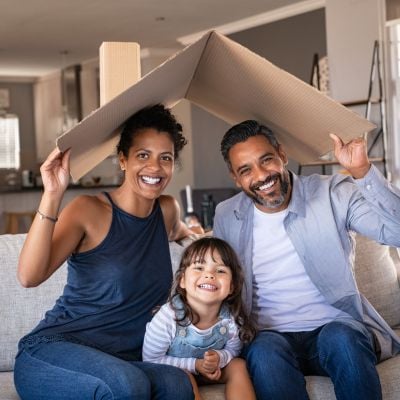 Are mortgage rates for second homes different than for first homes?
You will typically face a slightly higher interest rate on a second home mortgage. It's to your benefit to [shop around for rates]( with a few different lenders.
But if you have a good relationship with the mortgage lender you have your first mortgage through, starting there may be a good option. See what they can offer you and whether you can leverage your good relationship to offset the slightly higher interest rates associated with second mortgages.
How else can I fund a second home?
If you've had your primary mortgage loan for a while, you may have built in enough equity in the home to help finance a second home.
Through taking out a home equity loan, home equity line of credit or a cash out refinance, you can easily come up with the funds to cover your down payment and closing costs for your new property.
Of course, that only addresses the upfront costs. A lender will also want to ensure you meet their credit score, debt and income requirements to approve you.
But you'll want to be careful not to deplete all of your equity, just in case you need it for an emergency at any point down the line. Consult with your financial advisor before you commit yourself to any options.
Need cash? Tap into your home equity
As home prices have increased, the average homeowner is sitting on a record amount of home equity. Savvy homeowners are tapping into their equity to consolidate debt, pay for home improvements, or tackle unexpected expenses. Rocket Mortgage, the nation's largest mortgage lender, offers competitive rates and expert guidance.
Get Started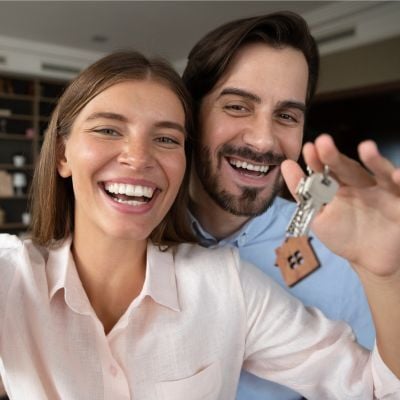 How do I buy a second home?
You've already bought a home, so you already know a little of what to expect from the process. But if your new property isn't going to be your primary home, some parts will feel new.
With a little research and some expert help, you should be able to find the right place to meet your needs.
How to Get Pre-Approved for a Mortgage
A stress-free walkthrough on how to get a pre-approval letter.
See Guide
Get a good real estate agent
Especially if you're planning to buy a second home out of your current state or city, it's a good idea to get a real estate agent involved. They have the best knowledge of the area and can help you find a property in a neighborhood that suits your needs.
And if you're looking at condo properties, an agent can ensure you find a building with all the amenities you want.
Don't be afraid to talk to a few different agents when deciding who to work with. And ask them questions about their experience and knowledge of the area. Again, if you're looking at a condominium, it's good to ensure they have condo experience as well.
Make sure you can afford a second mortgage
This is an extremely important consideration. Beyond the potentially higher interest rates on your loan, there may be some additional costs associated with your second property that you may not have anticipated.
Condo buildings will have monthly homeowners association and maintenance fees that you'll need to factor into your overall monthly costs.
You could also a more expensive homeowner's insurance at your new property for a few reasons:
If it's been remodelled or added to.
If you have a wood-burning stove.
How old/what condition its pipes are in.
If it's in a high-crime area.
If it has a pool.
If it's close to water (you may have to get flood coverage).
Your personal claims history.
Finally, if you're planning to rent out your second home but you won't be in town to manage that, you may also need to factor in the cost of hiring a property manager or professional cleaners for short-term rentals.
Once you've listed all the costs you anticipate facing with this purchase, it's not a bad idea to run your list by your real estate agent. They can point out if there's anything you've missed or are grossly misunderestimating so you can ensure you have the full picture going in.
Take tax issues into account
How much you'll face in taxes and whether you can claim a deduction will partially depend on how you intend to use the home.
The IRS has a different set of rules for taxes on second homes that are deemed investment properties. Additionally, the Tax Cuts and Jobs Act of 2017 only allows you to claim your mortgage interest on up to $750,000 of total mortgage debt.
And while you can claim your property taxes on a second home, there are limits imposed at both the state and local levels. According to Intuit TurboTax, as of 2018, you can only claim up to $10,000 on that per return.
If you plan to rent out your second home for the majority of the year or your first home caps out the total amount you're allowed to claim on your federal taxes, you may not receive any tax benefits on your second property.
Make sure you do your research and ensure your plan isn't counting on any breaks you may not receive. Be sure to be fully prepared for all that you're signing up for.
Next steps
Whatever purpose you have for buying another home, whether you're looking for a second home or investment property, it takes a little due diligence to ensure you're ready.
It's important to make sure that balancing two home loans is going to work for you both now and in the long term. However, it's worth it to spend a little more time and effort to find the right house at the right rate for you.
You'll be grateful you went to all that trouble when you're one day bringing in the extra cash from your investment property or spending your winter vacation lounging in the sun.
Sponsored
Follow These Steps if you Want to Retire Early
Secure your financial future with a tailored plan to maximize investments, navigate taxes, and retire comfortably.
Zoe Financial is an online platform that can match you with a network of vetted fiduciary advisors who are evaluated based on their credentials, education, experience, and pricing. The best part? - there is no fee to find an advisor.