30-year mortgages The interest rate on a 30-year fixed-rate mortgage — the most common home loan in the U.S. — fell to an average 2.94% last week, from 2.96% a week earlier, mortgage giant Freddie Mac reported on Thursday.
Though rates are up from January's all-time low, they're still among the lowest in history. A year ago, the 30-year fixed was a steeper 3.28%, on average.
Mortgage rates are in a "hot zone," says Corey Burr, senior vice president at TTR Sotheby's International Realty in Washington, D.C. But as more Americans get back to work and inflation heats up, rates will reverse their downward trend.
"I think we're going to end the year with 30-year mortgages in the 3.3% to 3.6% range," Burr says. "And if you think about it, that means the economy is doing better and we've gotten out of the woods of the pandemic scare."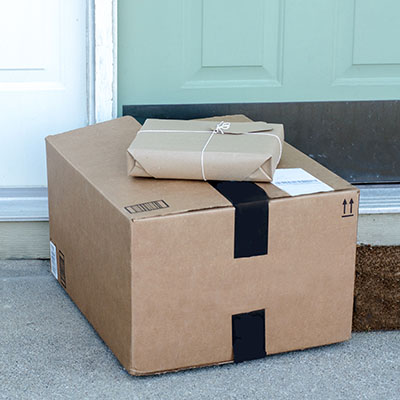 15-year mortgages
The average rate on a 15-year fixed-rate mortgage has dipped to 2.26%, Freddie Mac's long-running survey shows. That's down from 2.30% the previous week, and 2.72% a year ago.
These shorter-term loans are a popular option among refinancing homeowners who can afford higher monthly payments or want to slash their lifetime interest costs.
If you already own a home and have been paying down your mortgage, you may qualify for a much lower rate with a refi.
With 30-year mortgage rates back below 3%, mortgage technology and data provider Black Knight says about 13 million Americans could save an average $283 a month by refinancing. That estimate applies to homeowners with 30-year loans who have built up at least 20% equity in their homes.
5/1 adjustable-rate mortgages
The average rate on a 5/1 adjustable-rate mortgage fell to 2.59% last week, down from 2.70% the week before and 3.18% last year.
ARMs typically start out with lower rates than their fixed-rate cousins, but after a period of time the rates can "adjust" up or down. They move in sync with the prime rate or another benchmark.
The loans are called 5/1 ARMs because they are fixed for the first five years and then adjust every (one) year after that.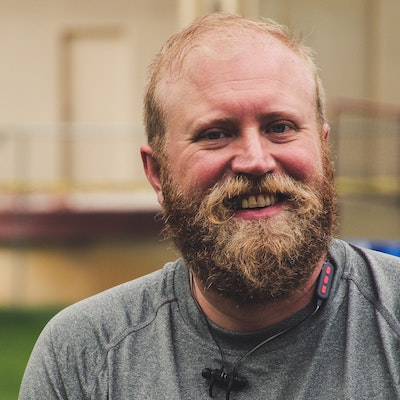 Sign up for Credit Sesame and see everything your credit score can do for you, find the best interest rates, and save more money at every step of the way.
Get Started—100% Free
Beware of rising rates Would-be borrowers who have been saving for a home should move quickly, rate watchers say.
"The low mortgage rate environment has been a boon to the housing market but may not last long as consumer inflation has accelerated at its fastest pace in more than 12 years and may lead to higher mortgage rates in the summer," says Sam Khater, Freddie Mac's chief economist.
Kevin Krieger, a professor in the business school at the University of West Florida in Pensacola, also expects to see higher rates in the future.
"If I was in a good financial position to purchase an affordable home then I wouldn't wait for rate-based reasons," Krieger tells MoneyWise.
As the economy strengthened in April, inflation picked up steam, the government reported last week. The Consumer Price Index, which measures a basket of consumer goods and services, jumped 4.2% from a year earlier.
How to land a low mortgage rate The last time inflation jumped this much, Realtor's Hale says, the 30-year mortgage was averaging 16.9%.
"While I don't expect double-digit mortgage rates any time soon, I do expect mortgage rates to follow Treasury yields higher as the combination of abundant supply and concerns about inflation mean that investors expect higher returns," she says.
The yield (interest rate) on the government's 10-year Treasury note recently approached 1.75%, up sharply from 0.92% at the start of the year.
In order to score the most attractive mortgage rate possible — while rates are still low — your credit should be in good shape. Lenders will look favorably on would-be borrowers with scores of at least 720.
If you haven't seen yours in a while, it's easy to get a free peek at your credit score online.
When you shop for a house, shop for a lender, too. Studies have shown that getting mortgage offers from five lenders can result in thousands of dollars in savings over the life of your loan.
Keep your comparison shopping skills in your back pocket for when the time comes to buy or renew your homeowners insurance. Get quotes from multiple insurers so you'll have a great insurance rate, to go along with your low mortgage rate.
Sponsored
Here's how to save up to $700/year off your car insurance in minutes
When was the last time you compared car insurance rates? Chances are you're seriously overpaying with your current policy.
It's true. You could be paying way less for the same coverage. All you need to do is look for it.
And if you look through an online marketplace called SmartFinancial you could be getting rates as low as $22 a month — and saving yourself more than $700 a year.
It takes one minute to get quotes from multiple insurers, so you can see all the best rates side-by-side.
So if you haven't checked car insurance rates in a while, see how much you can save with a new policy.