What is a 15-year mortgage?
A 15-year fixed-rate mortgage is one that has the same monthly payment over the course of its 15-year amortization period.
The shorter term means that you pay more per month than a longer-term mortgage, but you're also paying less in interest and more in principal with each payment.
For a home with a $300,000 mortgage loan at an interest rate of 5.56%, your monthly payments will be $2,451, of which just over half will go to interest. Over the course of the 15-year loan, you will be spending about $141,129 on interest.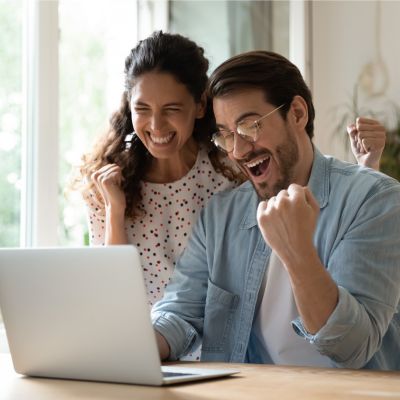 Compare current mortgage rates from top national lenders. Get the best rate for your purchase or mortgage refinance.
Compare Rates
Pros and cons
Pros of a 15-year mortgage
Own your home faster than with a longer mortgage
Build equity faster
Lower interest rate than longer-term mortgages
Pay interest for a shorter duration than longer mortgages
Cons of a 15-year mortgage
More difficult to get than a longer-term mortgage since you require a better debt-to-income balance
Higher monthly payments than with a longer-term mortgage
You'll probably get a smaller mortgage with a 15-year loan than a 30-year loan, so you will have to get a cheaper house
Who offers 15-year fixed mortgages?
Many banks, as well as private lenders, offer 15-year fixed rate mortgages in the form of conventional loans. Additionally, it is possible to get a 15-year mortgage through a government sponsored company like Fannie Mae.
Some other government loans that you can apply for are:
FHA loans: A Federal Housing Administration (FHA) loan is a mortgage that's insured by the Federal government — that means it's easier to get than other conventional mortgages. FHA loans are also easier to qualify for since you only need a credit score of 580 or higher to get one. These loans also allow you to put a smaller downpayment on your property — as low as 3.5%.
FHA loans are intended to help lower-income households and first-time homebuyers, so there are eligibility requirements that won't apply to every potential homeowner. These loans also come with higher interest rates than other conventional mortgages.
The home purchased with an FHA loan must be your primary residence, and your debt-to-income ratio (DTI) must be less than 43%.
FHA loans are available through private lenders, so be sure to ask if your mortgage provider offers them.
VA home loans: Veterans Affairs home loans are provided through banks and other private lenders as a way for service members, veterans and surviving spouses to purchase homes.
A VA home loan doesn't require you to make a downpayment (although your private lender might still require this). Additionally, you won't need to purchase private mortgage insurance if you can't make a 20% downpayment, so your monthly payments will be less than with other mortgages. And if you are able to pay your mortgage loan early, you won't be subject to a penalty fee like with other loans.
If you are interested in a VA home loan, be sure that you confirm your eligibility, and speak to your private lender to find out if they offer it.
USDA loans: In order to qualify for a United States Department of Agriculture (USDA) home loan, you have to meet certain income criteria and be purchasing a home in an eligible rural area. For instance, the home must be your primary residence and your income must meet the state and county criteria.
These loans provide lenders with a 0% loan note guarantee, meaning that qualifying homebuyers are eligible to purchase a home with no downpayment.
Like FHA and VA loans, not all lenders offer USDA loans, so be sure to inquire if this loan is available to you.
More: : The best mortgage lenders of 2023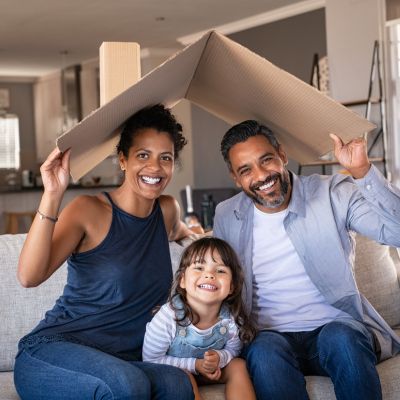 Home insurance is an essential expense – one that can often be pricey. You can lower your monthly recurring expenses by finding a more economical alternative for home insurance.
SmartFinancial can help you do just that. SmartFinancial's online marketplace of vetted lenders allows you to quickly shop around for rates from the country's top insurance companies, and ensure you're paying the lowest price possible for your home insurance.
Explore better rates
15-year mortgages vs. 30-year mortgages
The most common conventional loans are 15-year and 30-year mortgages.
Lenders will generally offer a better interest rate for 15-year loans since there's less risk with the shorter time frame.
Despite there being a lower interest rate, the monthly payments you make will be higher with a 15-year mortgage. More of this payment will be going to the principal of the loan (instead of the interest), though, so you are able to build equity much faster than with a 30-year mortgage.
If you want to purchase a larger home, or a home in a neighborhood that is more desirable to you, you might want to go with a 30-year mortgage instead. Your monthly fees may be the same as those for a smaller home with a 15-year mortgage, but you might be able to afford your dream home if you are willing to pay more in interest.
Is it worth refinancing to a 15-year mortgage?
If you're able to comfortably assume the higher monthly payment that comes with a 15-year mortgage, it can be worth your while to refinance to this option.
With lower interest rates than longer-term mortgages, you will be saving thousands of dollars over the amortization period. Not only that, but you'll also be building equity more quickly as more of your monthly payments will be going to the principal of your loan and not the interest.
Is a 15-year fixed-rate mortgage a good idea right now?
Inflation is taking its toll on everybody these days, and it makes financial decisions even more difficult.
If you're looking to purchase a home or refinance an existing mortgage, take a close look at your debt-to-income ratio (DTI) and find out if you can handle the higher monthly costs of a 15-year mortgage.
When crunching the numbers, use an online mortgage calculator to help you out. This will allow you to see the different costs of mortgages and easily compare monthly payments based on the term of your loan.
If you believe you can handle the higher monthly cost of a 15-year fixed-rate mortgage, there is great benefit to be had. Not only will you pay your loan off faster, but you'll also be building your equity at a quicker pace.
How to get the best 15-year fixed rate
When you're looking for the best 15-year fixed-rate mortgage, consider if it's the right type of mortgage for you. Can you afford the higher monthly fees? Is your debt-to-income ratio strong enough to support the loan?
After you've looked at your finances, here are some steps to ensure you get the best 15-year fixed rate mortgage.
Shop around
If you are looking to renew or refinance, speak to your mortgage provider to find out if they offer a 15-year option. See what interest rates are available, and if they'd waive any fees as you're an existing customer.
Even then, take the time to reach out to a variety of lenders to find out what they offer. Be sure to check the mortgage terms on top of the interest rates.
You can also work with a mortgage broker who can help find the best rate for you. You'll pay a fee to them, but you might be worth it to save on a low rate.
Boost your credit score
Your credit score is one of the first things lenders consider when determining the mortgage you're eligible for.
You'll usually need a credit score of 620 or higher to get a conventional mortgage. But any improvements you can make are good, as the higher your credit score, the better chances you have for approval. Plus, you might also get a cheaper interest rate.
Some simple ways you can improve your credit score are:
Maintain a low credit card balance: Pay off your credit card every month with no carry-over. If possible, use less than 30% of your card limit at a time (e.g. only $300 if the limit is $1,000). Ideally pre-pay your credit card so any purchases you make are automatically accounted for in cash. Before you apply for a mortgage, pay off all your credits cards, so the outstanding debt is low.
Get your bills paid: An easy way to keep a good credit score is to simply pay your bills on time.
Get your credit report in advance: Contact Equifax, Transunion and Experien for a copy of your report. Confirm that there are no errors.
Be aware that some lenders use your FICO score (Fair Isaac Corporation) to determine your eligibility. This score is based on all your credit reports, so it's worth checking each individually to ensure no errors.
Increase your down payment
More money in your down payment will help keep your mortgage payments lower. Just remember that you shouldn't stretch yourself too much with your downpayment. A higher downpayment will lead to lower monthly payments, but make sure that you can continue to pay off the mortgage during the term.
Also remember that if you make a downpayment of less than 20%, not only will you have a higher mortgage to pay off over time, but you'll also need to pay mortgage insurance.
More: See today's 20-year mortgage rates
Sponsored
Secure your retirement with a reverse mortgage
If you're low on cash savings and investments but have wealth in your home, a reverse mortgage is a great option for covering retirement expenses.
Mutual of Omaha is a trusted insurance provider that helps you make the most of your home equity.