Mortgage rates this week
The average rate on a 30-year fixed mortgage is up to 7.31% this week
The average rate on a 15-year fixed mortgage is up to 6.72% this week
30-year fixed-rate mortgages
The average 30-year fixed mortgage rate increased to 7.31% this week, up from last week's average of 7.19%. A year ago at this time, the 30-year rate averaged 6.70%.
15-year fixed-rate mortgages
The average 15-year mortgage rate is up this week to 6.72%, compared to last week's average of 6.54%. This time a year ago, the 15-year fixed rate averaged 5.96%.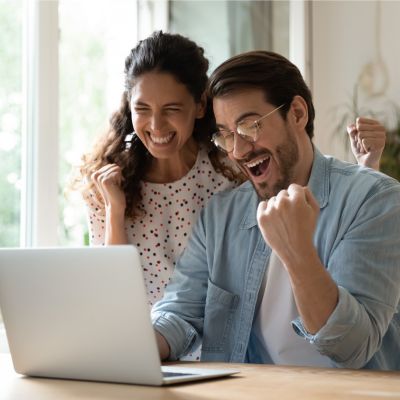 Compare current mortgage rates from top national lenders. Get the best rate for your purchase or mortgage refinance.
Compare Rates
Mortgage rate trends
See how mortgage rates have changed over the last 3 months. The average 30-year mortgage rate hit a high of 7.31% the week of September 28th, while the average 15-year mortgage rate topped out at 6.72%, the same week.
| Week of | 30-year mortgage rate | 15-year mortgage rate |
| --- | --- | --- |
| Sept 28, 2023 | 7.31% | 6.72% |
| Sept 21, 2023 | 7.19% | 6.54% |
| Sept 14, 2023 | 7.18% | 6.51% |
| Sept 7, 2023 | 7.12% | 6.52% |
| Aug. 31, 2023 | 7.18% | 6.55% |
| Aug. 24, 2023 | 7.23% | 6.55% |
| Aug. 17, 2023 | 7.09% | 6.46% |
| Aug. 10, 2023 | 6.96% | 6.34% |
| Aug. 3, 2023 | 6.90% | 6.25% |
| July 27, 2023 | 6.81% | 6.11% |
| July 20, 2023 | 6.78% | 6.06% |
| July 13, 2023 | 6.96% | 6.30% |
| July 6, 2023 | 6.81% | 6.24% |
| June 29, 2023 | 6.71% | 6.06% |
| June 22, 2023 | 6.67% | 6.03% |
| June 15, 2023 | 6.69% | 6.10% |
What's behind current mortgage rate trends?
Inflation: The current inflation rate is 3.7%, compared to 3.2% last month. Mortgage lenders often demand higher interest rates to compensate for the eroding purchasing power of money due to inflation.
Federal funds rate: The federal funds rate is set by central bank officials, and it's the interest rate that banks charge one another for borrowing money. Central banks adjust key interest rates to control inflation or stimulate the economy, and mortgage rates can follow suit. The current federal funds rate is at 5.25% to 5.50%.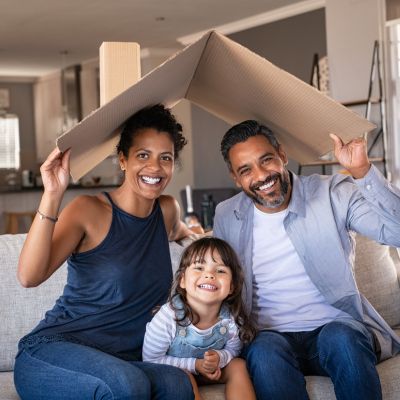 Home insurance is an essential expense – one that can often be pricey. You can lower your monthly recurring expenses by finding a more economical alternative for home insurance.
SmartFinancial can help you do just that. SmartFinancial's online marketplace of vetted lenders allows you to quickly shop around for rates from the country's top insurance companies, and ensure you're paying the lowest price possible for your home insurance.
Explore better rates
How mortgage rates affect your monthly payments
Say you're buying a $500,000 property, have a 10% down payment and lock in a 30-year fixed mortgage at today's average rate of 7.31%. Using a mortgage calculator, your monthly mortgage payment would be $4,410 a month, not including property taxes and insurance.
When buying a home, keep in mind that most lenders want you to keep your housing expenses at or under 30% of your gross income. Based on your income and expenses, use this calculator to find out how much home you could afford at today's mortgage rates.
Mortgage application demand down
Demand for mortgages decreased 1.3% from last week, according to the Mortgage Bankers Association (MBA).
Meanwhile, refinance application activity went down by 1% — and is 21% lower than the same week a year ago.
"Based on the FOMC's most recent projections, rates are expected to be higher for longer, which drove the increase in Treasury yields. Overall applications declined, as both prospective homebuyers and homeowners continue to feel the impact of these elevated rates," said Joel Kan, MBA's Vice President and Deputy Chief Economist.
"The purchase market, which is still facing limited for-sale inventory and eroded purchasing power, saw applications down over the week and 27 percent behind last year's pace. Refinance activity was down over 20 percent from last year and accounted for approximately one third of applications. Many homeowners have little incentive to refinance."
Should you buy a home at the current mortgage rates?
With the current 30-year fixed mortgage rate at 7.31%, you might wonder if now is the right time to buy a home. To help you make the best decision, ask yourself a few questions.
Am I financially stable? Reflect on your current financial situation, including your income, job stability, and overall financial health. Use a mortgage income calculator to determine what monthly mortgage payment you could comfortably afford. Remember to factor in property taxes, insurance, and maintenance costs.
Where do I see myself in 5, 10 years? Imagine yourself five, 10, 15 years from now. What does your career look like? Are you in the same city/state? Thinking about your long-term plans can help you determine if buying a home at today's mortgage rates is a good idea or not.
How's my credit score? Your credit score plays a significant role in the interest rate you'll be offered. If it's on the low end, you may want to focus on boosting your score. With a higher credit score, you can qualify for the best mortgage rates available.
Sponsored
Secure your retirement with a reverse mortgage
If you're low on cash savings and investments but have wealth in your home, a reverse mortgage is a great option for covering retirement expenses.
Mutual of Omaha is a trusted insurance provider that helps you make the most of your home equity.