What is an assumable mortgage?
Like the name suggests, an assumable mortgage allows you to assume an existing mortgage, and that includes the rate. So if you want to buy a house from a seller who has a 4% interest rate, you could buy the house, assume the amount that is still owing on the mortgage and keep that 4% rate.
Sounds pretty good, right? Especially right now.
"If you think about the perspective of a buyer, when rates are low, people are less interested in exploring the possibility of an assumable mortgage if they don't really need to," said Danielle Hale, chief economist at Realtor.com.
"But now that rates are much higher than they have been, there's a strong incentive for buyers to consider that as a possibility. And for sellers who have a loan that's assumable, to potentially advertise that."
Types of mortgages that can be assumed
It's important to note that not all mortgages are assumable. Loans that are backed by the Federal Housing Administration (FHA), the Department of Veterans Affairs (VA), or the U.S. Department of Agriculture (USDA) can be assumable as long as you meet the requirements.
And those who deal with loans backed by the VA say they're becoming more popular.
"We're seeing more interest in VA loan assumability as interest rates continue to climb," said Chris Birk, director of education for Veterans United Home Loans in an email. "Years of historically low rates curbed demand for this under-the-radar benefit of VA loans."
Stop overpaying for home insurance
Home insurance is an essential expense – one that can often be pricey. You can lower your monthly recurring expenses by finding a more economical alternative for home insurance.
SmartFinancial can help you do just that. SmartFinancial's online marketplace of vetted home insurance providers allows you to quickly shop around for rates from the country's top insurance companies, and ensure you're paying the lowest price possible for your home insurance.
Explore better rates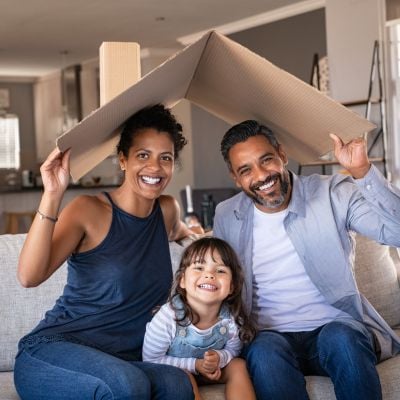 Pros of an assumable mortgage
There can be a lot of advantages to an assumable mortgage, especially right now.
"During a time of rising interest rates, the benefit of an assumable mortgage is the ability to get a new home and keep the low rate the homeowner locked into months or years prior," said Birk. "You're basically taking over someone else's mortgage loan, including the same principal and interest payment."
If you're selling, advertising your home with an assumable mortgage can also make it easier to sell, as lower interest rates are very attractive to buyers worried about the state of the market.
Plus, there tends to be fewer closing costs associated with assumable mortgages. According to the FHA, many of the costs associated with closing can be included in the loan — although you can always pay them out of pocket if you choose to.
Cons of an assumable mortgage
However, there are some drawbacks you should be aware of and one of them is that if you're buying, it could cost you a lot of money upfront.
If you're looking to buy a house with a price of $500,000 but the loan that you would assume on the house is only $350,000, you'll have to make up that $150,000 difference, either with a second mortgage, which can be complicated, or with cash.
"You'll need cash or secondary financing to pay out the homeowner's equity," says Birk. "Finding secondary financing can be a challenge. Also, not all VA lenders and servicers allow for assumptions."
While sellers could potentially make more money off the sale of an assumable mortgage since a lower interest rate might allow them to sell at a higher price, it can also be more tricky.
"You'll have to work with a lender too, regarding whatever the process is for getting that mortgage assumed, if it's even available," says Hale.
For instance, there are particular rules when it comes to assuming a VA mortgage that can have significant consequences if they aren't followed.
"There's also a significant potential drawback to assumptions for the veteran homeowner," says Birk. "Whatever VA loan entitlement the veteran is using on their current home stays tied up in the property until their original loan is repaid in full. The only way to unlock it in an assumption transaction is for the assumer to be a veteran who is willing to substitute their entitlement for the homeowner's."
And if that doesn't happen, then the veteran's VA benefits may be reduced.
"They may need a down payment or in some cases be unable to use their VA loan benefit at all," says Birk.
Need cash? Tap into your home equity
As home prices have increased, the average homeowner is sitting on a record amount of home equity. Savvy homeowners are tapping into their equity to consolidate debt, pay for home improvements, or tackle unexpected expenses. Rocket Mortgage, the nation's largest mortgage lender, offers competitive rates and expert guidance.
Get Started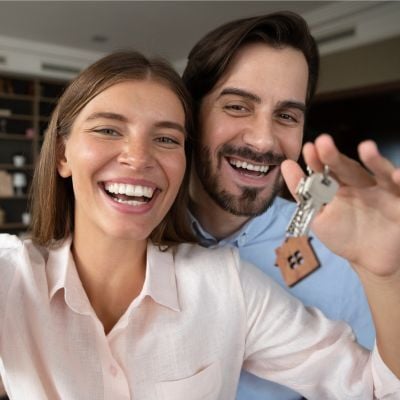 How to find out if your mortgage is assumable
Of course, this all assumes that your mortgage is assumable in the first place.
If you're considering selling and want to know if your loan is eligible, you'll need to confirm there's an assumable clause in your contract. That clause will be what allows you to have someone assume your mortgage with all of its terms.
While it's not the simplest route to homeownership, it's probably one of the cheapest if you can make it work.
Use this app to save money when you shop online
Capital One Shopping offers exclusive discounts and personalized rewards – so you can automatically save while you shop
Learn More
Sponsored
Follow These Steps if you Want to Retire Early
Secure your financial future with a tailored plan to maximize investments, navigate taxes, and retire comfortably.
Zoe Financial is an online platform that can match you with a network of vetted fiduciary advisors who are evaluated based on their credentials, education, experience, and pricing. The best part? - there is no fee to find an advisor.