1. Comparison shop for the best rate
Shoppers looking for the lowest interest rate have a lot of options today. Plenty of websites aggregate national rates and provide up-to-date information on terms and different aspects of mortgage loan offerings.
If you're a member of a credit union through your job, ask to see its current rates. Credit unions typically offer competitive rates, although the application process may be slower and the underwriting guidelines may be stricter.
If you're not currently a member of a credit union, find a nonprofit credit union in your area that opens its membership to local residents.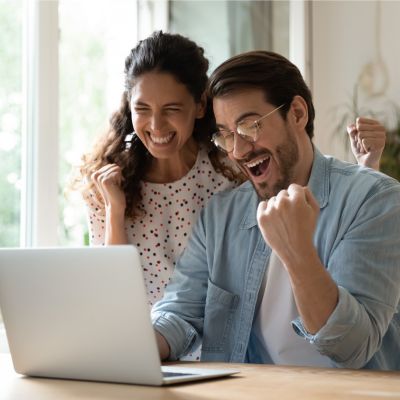 Compare current mortgage rates from top national lenders. Get the best rate for your purchase or mortgage refinance.
Compare Rates
2. Boost your credit score
A better credit score brings better mortgage rates.
So, take some steps to raise your score. Pay down debt, especially on credit cards. Don't open new credit cards, but don't close old ones either. Doing that will reduce your available credit — which could hurt your score.
Get your hands on your credit reports and make sure there are no errors that could be dragging down your credit score.
A 2012 study from the Federal Trade Commission found that 20% of U.S. consumers had errors on their credit reports that needed correcting.
3. Consider a larger down payment
Homebuyers who can make larger down payments tend to land lower 30-year mortgage rates.
If you're willing to put more skin in the game, a lender will see you as a better risk and reward you with a better rate. As an added bonus, you won't be forced to buy private mortgage insurance, or PMI, if you can make a down payment of at least 20% of your home's purchase price.
Don't have that kind of down payment cash? If you're a first-time homebuyer, down payment assistance may be available in the form of a government grant or low-interest loan.
Private mortgage insurance is different from homeowners insurance, which you will definitely need.
More: How much should you put down on a house?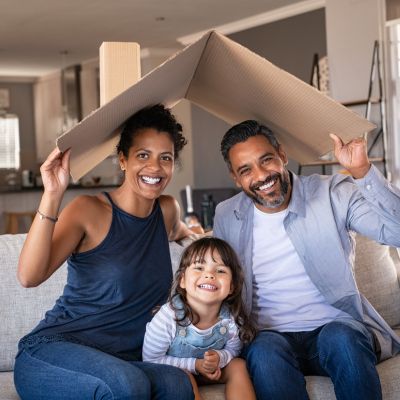 Home insurance is an essential expense – one that can often be pricey. You can lower your monthly recurring expenses by finding a more economical alternative for home insurance.
SmartFinancial can help you do just that. SmartFinancial's online marketplace of vetted lenders allows you to quickly shop around for rates from the country's top insurance companies, and ensure you're paying the lowest price possible for your home insurance.
Explore better rates
4. Pretend your loan has a shorter term
One smart interest-cutting strategy is to treat your 30-year home loan like a mortgage with a 15- or 20-year payback.
Use a loan calculator to see what your payment would be under a shorter-term scenario, then add the difference as a principal pay-down each month.
You'll still have the lower minimum payment of a 30-year mortgage but will have the control to pay more on your principal if you choose.
While this won't reduce your annual percentage rate, it will cut your effective interest rate, meaning you'll pay less interest over the life of the loan because you've steadily reduced your principal balance.
More: Information on 20 years mortgage rates
How 30-year fixed-rate mortgages work Sponsored
Secure your retirement with a reverse mortgage
If you're low on cash savings and investments but have wealth in your home, a reverse mortgage is a great option for covering retirement expenses.
Mutual of Omaha is a trusted insurance provider that helps you make the most of your home equity.