Why the IRS is paying taxpayers interest What's the full story on this mystery money, going to about 13.9 million individual taxpayers? It's interest owed on tax refunds, the IRS explains.
Amid the chaos caused by the COVID-19 pandemic, this year's tax filing deadline was extended from April 15 to July 15. If you filed your tax return over those three months and either already got a refund or are expecting one, you'll receive interest on your refund, too.
Officials explain that the interest is a result of the "disaster-related postponement" of this year's Tax Day, because of the coronavirus.
The law governing disaster-related delays requires the IRS to pay individuals interest on their refunds, starting from the original April 15 deadline. You get no extra cash if you got a refund before April 15 — or if you missed the extended July 15 due date.
Before you start thinking the tax agency is being unusually generous by handing out the interest, here's a fact that will snap you back to reality: "The 2019 refund interest payments are taxable, and taxpayers must report the interest on their 2020 federal income tax return," the IRS says. Harsh.
Most of the interest payments are being made separately from tax refunds. About 12 million people will receive their interest via direct deposit, and the other 1.9 million will be mailed checks, says the tax agency.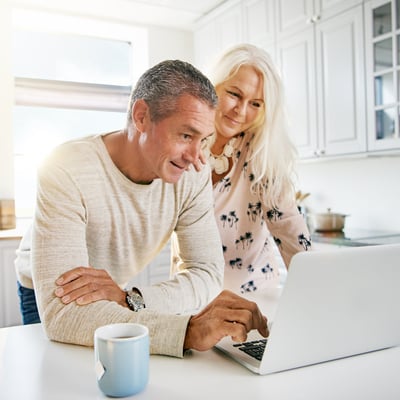 Are you confident in your retirement savings? Get advice on your investment portfolio from a certified professional through WiserAdvisor. It only takes 5 minutes to connect with an adviser who puts you first.
Get Started
What can you do with $18? Here are some ideas If one of these "windfalls" lands in your lap, don't scoff. There's a lot you can do with $18 or so.
Sponsored
What are your spending habits?
When you know where your money is going, you can make better financial decisions.
With Rocket Money, get a breakdown of your spending to see exactly where your money is going. Manage subscriptions, lower your bills and put your savings on autopilot.
Managing money just got easier with the Rocket Money app.