25. Delaware Seniors appreciate Delaware for its award-winning beaches, no sales tax and the tax exemption for Social Security and some investment and pension income. However, even with these perks, the cost of living in Delaware is said to be 10% above the U.S. average.
The median home listing is currently $275,000, while the median rental price is $1,300. As Delaware's population continues to grow, housing prices are expected to grow along with it.
The greatest inconveniences here are the lack of airport and public transit; the perpetual potholes and construction on the Delaware stretch of I-95; and the constant flow of tourists feeding those blasted seagulls.
The local health care system is middling when it comes to quality and access, but there's been a shortage of primary care physicians in recent years.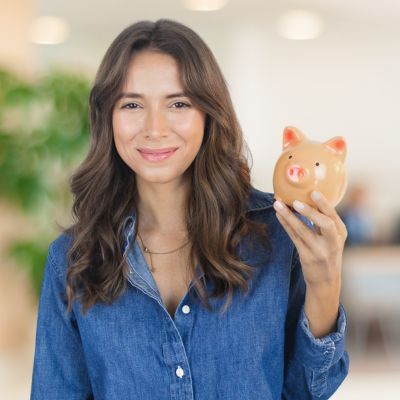 Don't let your money idle in low-interest accounts! Savvy savers are earning up to 10x more interest by keeping their hard-earned cash in a high-yield savings account. Find some of the best options here.
Get Started
24. Texas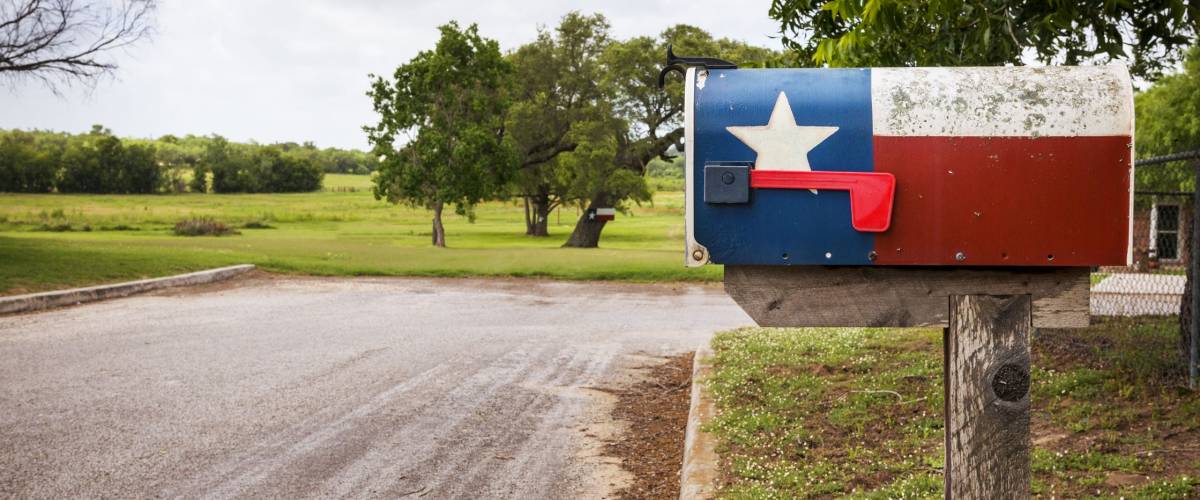 Texas is a big and proud state that really has something for everyone: mountains, valleys, forests, coastal beaches and a few of America's biggest cities to boot. (As in cowboy boot.) You'll never be bored in Texas.
But seniors looking to relocate here should be aware of the state's major health care shortcomings: Texas has the third-worst physician-to-patient ratio in the country, which makes it difficult to access much-needed specialist care.
Nursing homes also are poorly staffed and have been cited for numerous violations over the years. Texas has double the national average number of nursing home complaints, according to the health care information site Healthline.
On the plus side, if the Texas humidity doesn't kill you, it might keep you looking younger longer! The extra moisture in the air can help prevent wrinkles. So it's not all bad.
23. Oregon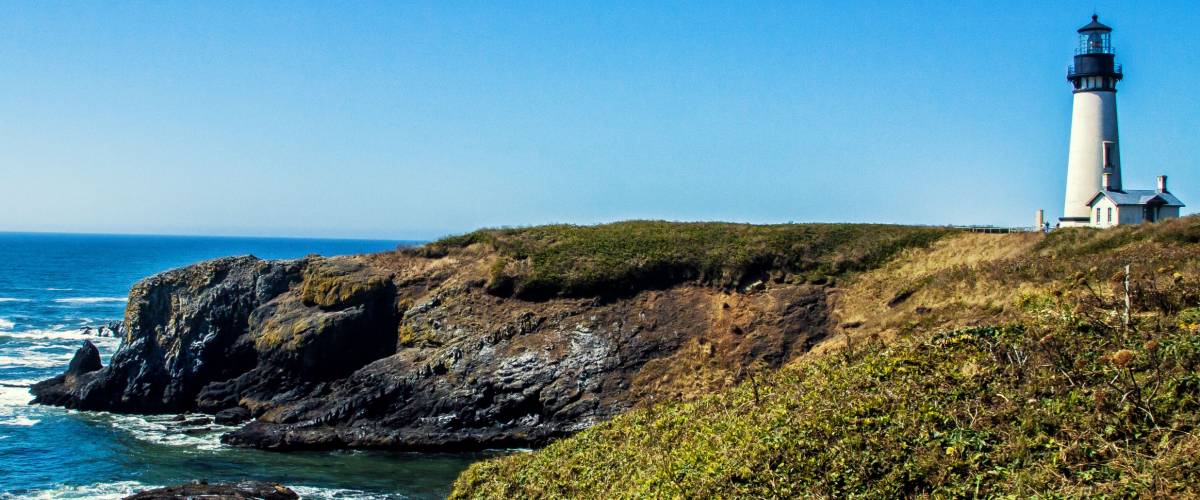 With some of the best bike trails in the country, a breathtaking coastline, summer festivals galore and more than 200 wineries and countless breweries to sample, it's no wonder people are flocking to visit Oregon.
But relocating to Oregon is a different deal. A major issue you'd encounter are the prohibitive housing costs. In popular cities like Portland, Bend and along the coast, housing costs have risen 7.5% in the past year.
The current median house price statewide is $350,000, and renting a one bedroom in Portland will set you back $1,366 a month.
Other issues are the constant rain in many areas and a new trend of long-lasting forest fires in the summer. And let's not forget that Oregon is long overdue for the big one: a massive earthquake.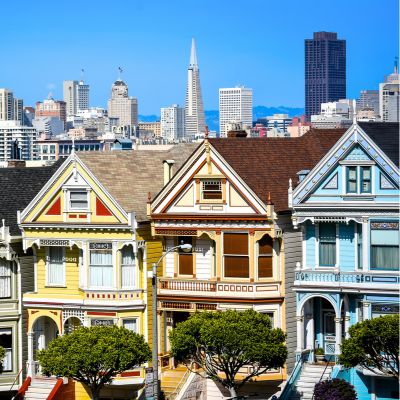 Believe it or not, you don't need millions, or even hundreds of thousands to invest in real estate. Arrived is an online platform where you can invest in shares of rental homes and vacation rentals without the headaches of being a landlord.
Learn More
22. South Carolina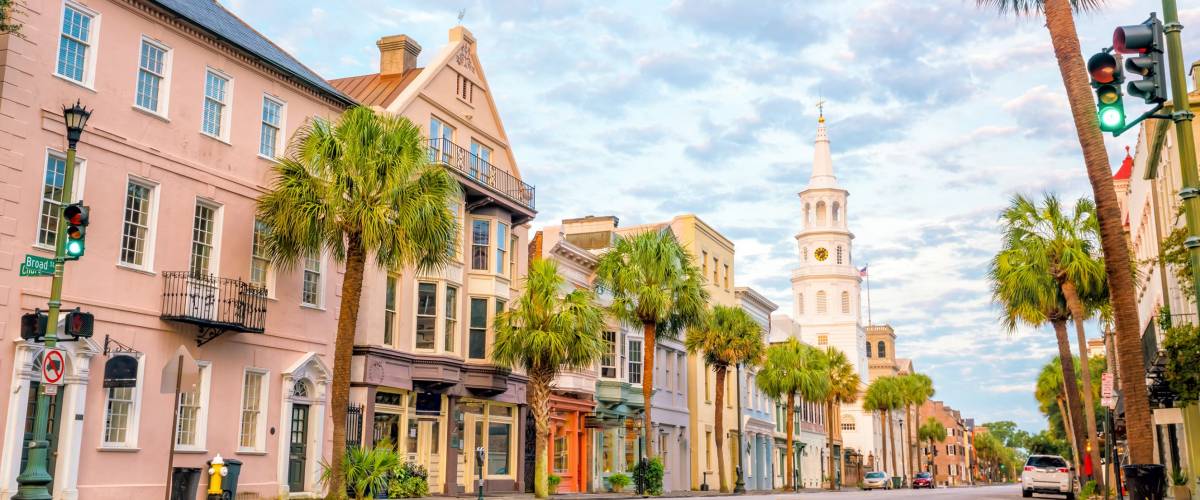 South Carolina boasts some of the best golf in the nation and fantastic weather to enjoy it year 'round. But the flip side of this sunny coin are the state's grim health care and crime statistics.
The cost of living here is more than 7% lower than the national average — but so are incomes. Access to health care is uneven, which is a shame because the state is home to some of the top hospitals in the U.S.
Potential residents also should be aware that South Carolina has ranked in the top 10 for obesity in recent years, and among the worst states for violent crime.
But if you've got a good retirement income planned and South Carolina's small-town feel still appeals, then there are definitely some safe, affordable suburban places to settle down, such as Wellford (median home value: $78,800) or Edgefield ($92,300).
Maximize your retirement income with this calculator.
21. Michigan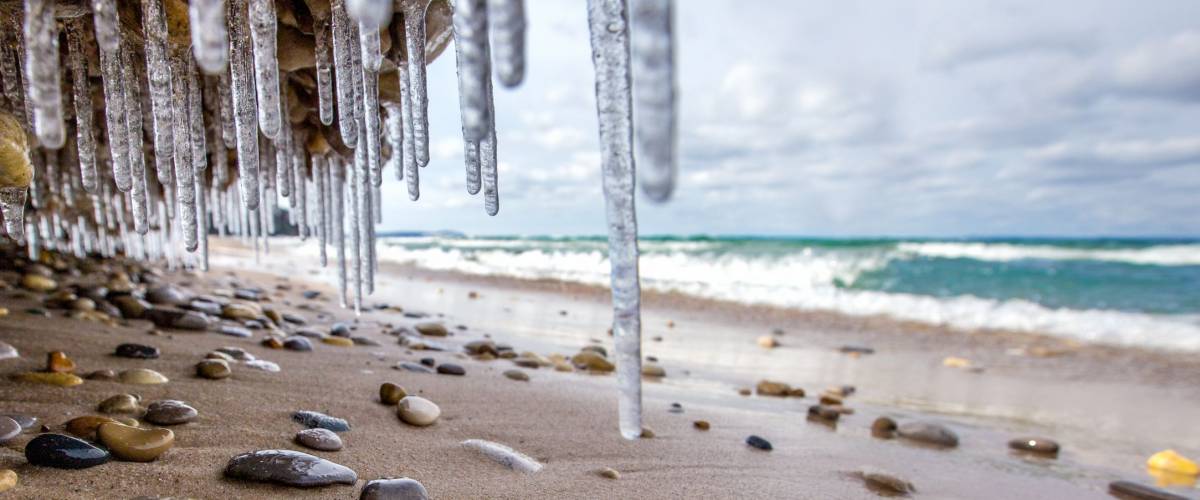 Michigan's got 3,288 miles of scenic coastline perfect for driving, picnicking and enjoying the view in your retirement. And afterwards, you can go home to delicious local beers, diverse foods and friendly neighbors, even in the darkest winter.
But speaking of winter, the main downside for retirees is Michigan's lake-effect snow. Every year of your retirement, you'll be treated to backbreaking shoveling, dangerous winter driving, and potholes when the roads thaw in the spring.
Public transit in Michigan is notoriously underfunded and underdeveloped, so you can expect to drive everywhere. (But hey, maybe that's good for the state's famed auto industry?)
All that driving comes at a high price: Michigan's car insurance costs are among the highest in the nation, averaging $1,364 a year, according to the National Association of Insurance Commissioners.
20. Tennessee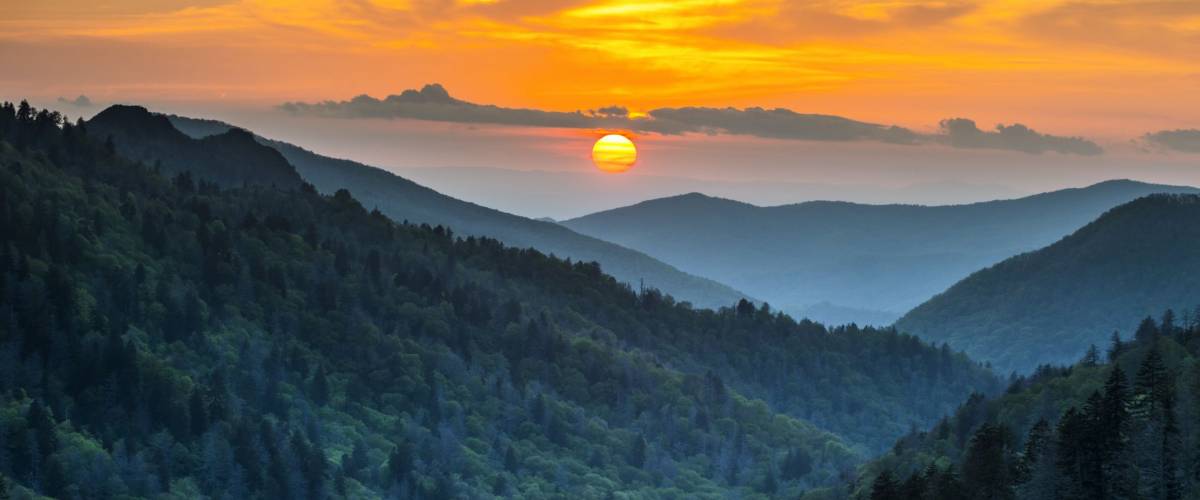 From adventurous fun in the state's mountains and caves, to great food, festivals and shopping, something's always buzzing in Tennessee. Live music always seems to be playing, even in the streets, and not just in Nashville.
Unfortunately for incoming retirees, Tennessee's ongoing issues with federal health care funding and the increasing costs of drugs and medical procedures have forced some hospitals to cut back or close.
Crime also is a problem in Tennessee: Memphis has been called the fourth most dangerous city in the country and has the highest rate of violent crime in the state, followed by Athens and Dickson.
Still, with retirement savings and a good pension coming in, you could retire happily and enjoy the local wines and whiskies in lovely and safe Oak Ridge (population 29,200), Norris (1,690) or Lookout Mountain (1,930).
19. Illinois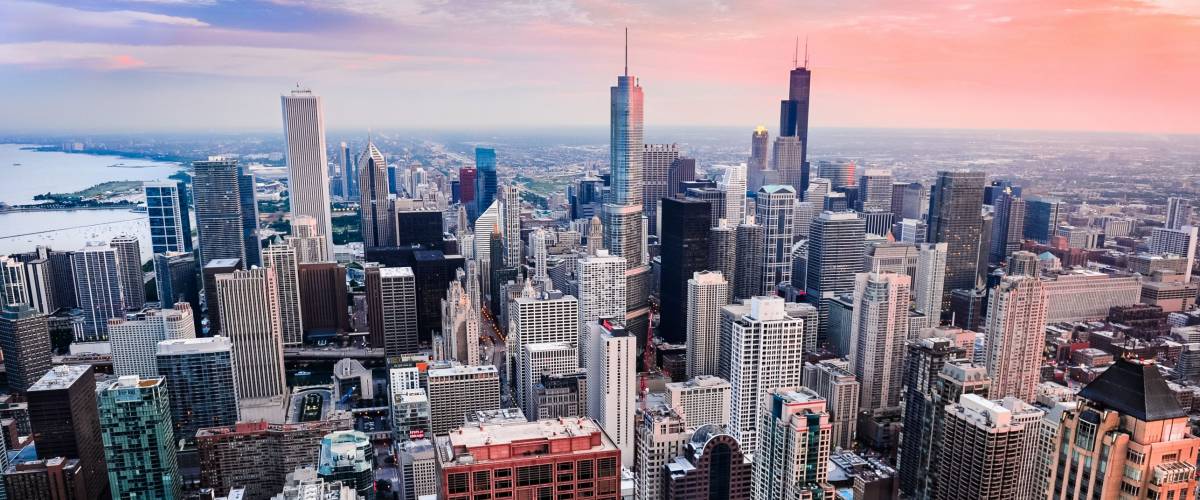 Chicago is always a bopping great time, but there's more to Illinois. With its lovely wine trail, beautiful state parks and quiet suburbs, the state may seem like a peaceful haven for retirees.
Unfortunately, Illinois isn't the best place for an affordable and comfortable retirement.
Even with the senior citizen homestead exemption that gives homeowners money back during tax season, Illinois property taxes are the second highest in the country, according to SmartAsset.
Homeowners pay a hefty $2,130 in property taxes for each $100,000 of a home's value — a significant drain on retirement income. Illinois residents also deal with a high average sales tax of 8.19% and extreme weather throughout the year.
18. Georgia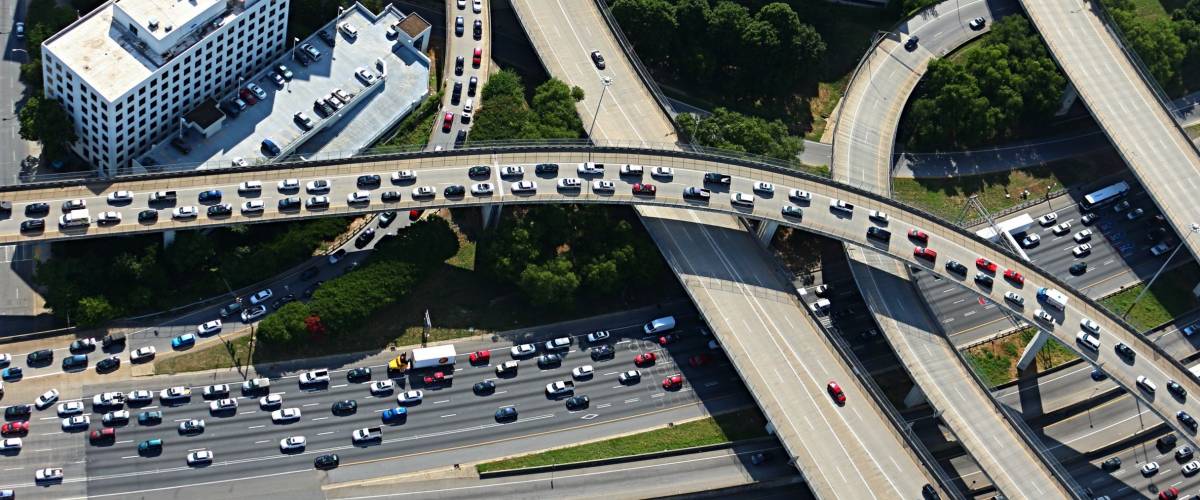 Life in the Peach State can take you from a wild college football game to dolphin watching off the coast of Tybee Island all in one day. Retirees might also enjoy Georgia's four seasons: summer, pollen, summer and summery Christmas.
Despite its charms, changes over the last few decades have made Georgia less hospitable for senior living. Suburban sprawl has created traffic congestion in Atlanta that now rivals that of Los Angeles.
When combined with the year-round heat and humidity, the traffic has created a serious smog problem.
Although the cost of medical care is comparatively low here, Georgia's health care system is having major funding problems that have forced several hospitals to shut emergency rooms or close down entirely.
17. Alabama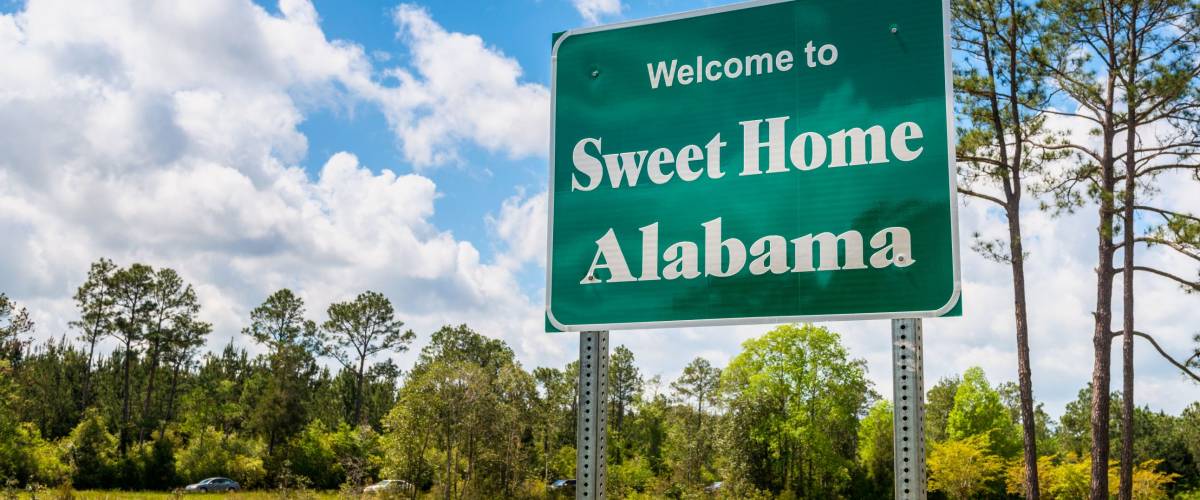 What do gorgeous beaches, a monument to the boll weevil and a housewife-striking meteorite have in common? That incomparable Alabama charm and quirkiness, which go together like shrimp and grits. Ya don't say!
Now for the bad news: Alabama weather means tornadoes and punishingly humid summers, plus the state often finds itself in the path of hurricanes.
Alabama also has the eighth-highest crime rate in the U.S.
The negatives effectively balance out the lower-than-average cost of living.
16. Connecticut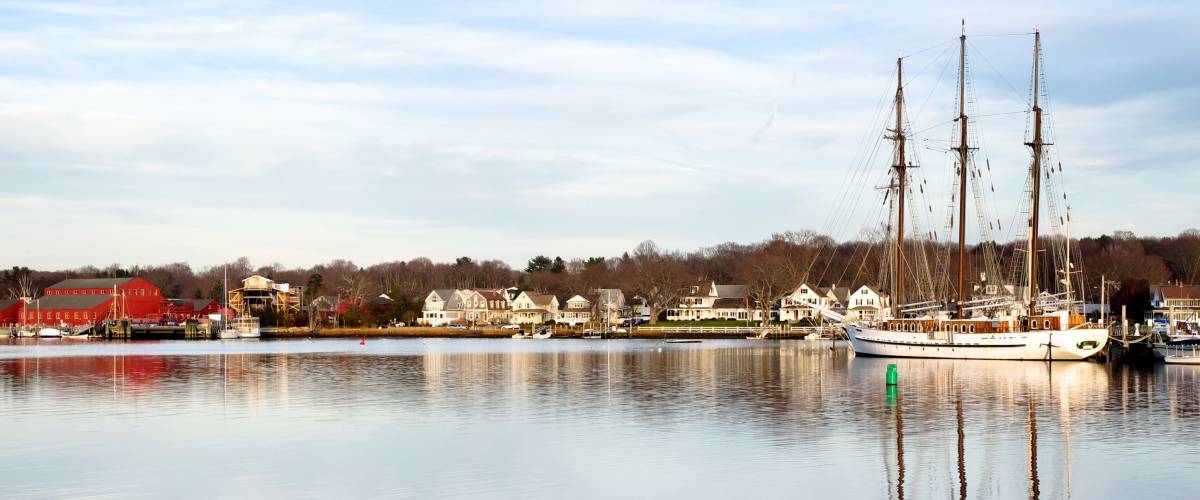 Connecticut offers the quiet charm of New England within a convenient drive of New York City. Locals enjoy a thriving music and theater scene, small-town living and a neighborly atmosphere.
Just watch out for the taxes.
Residents pay high state income taxes and the third-highest property taxes in the U.S. And despite being the richest state based on per-capita income, Connecticut has serious budget issues, including stubborn deficits.
None of this bodes well for the future of the state's infrastructure or public services, particularly for the retirees who would rely on them the most.
15. Indiana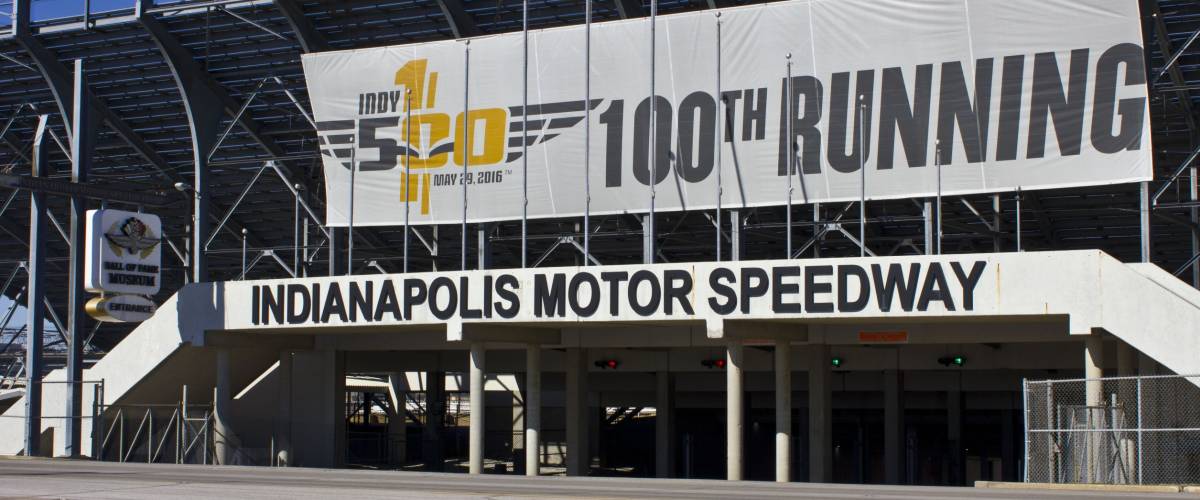 Indiana residents are serious about their basketball, car racing and juicy bison burgers. And what could make a weekend of fantastic local golf and sandy beaches any better? Nothing — except maybe a sunset walk in one of Indiana's lovely state parks.
There's more good news: The state doesn't tax Social Security benefits and has low property taxes and a low average cost of living.
But Indiana has the third-most tornadoes in the country, sometimes with snow. Plus, it has the worst water pollution, and its industries release the most toxic chemicals in the country, according to the EPA. Talk about bad air!
Health care options are fair. Real estate costs are affordable but rising, with a median house price of $130,000.
14. Maryland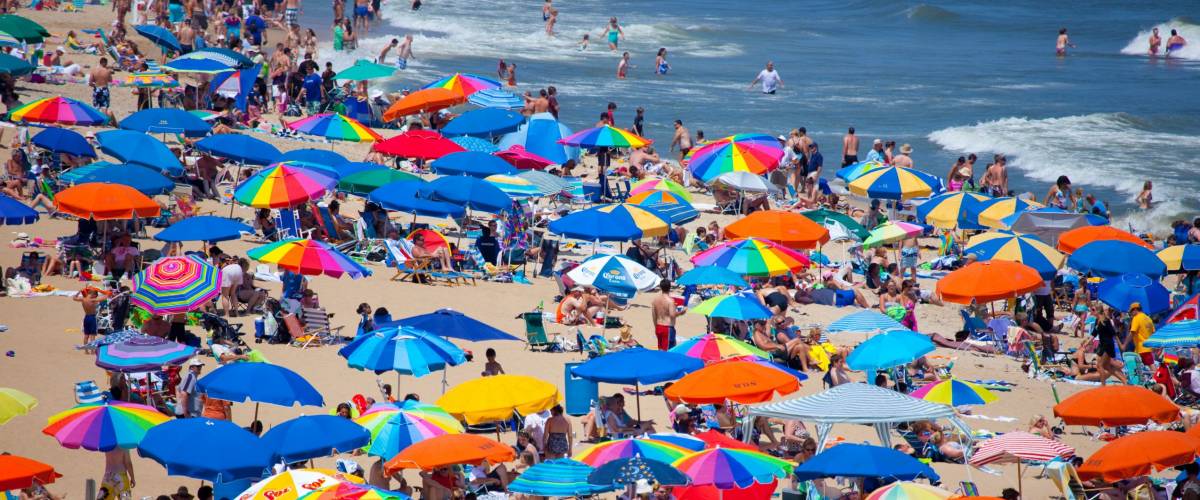 Tiny Maryland has a lot to offer its residents. Big-city amenities in Baltimore, orchards full of fresh fruit for your pies, escape-ready mountains and beaches, and sports galore — including live jousting matches.
But Maryland has areas of high crime and low property values, and housing costs are astronomical in safer neighborhoods.
Retirees also should note the state's high taxes, including a recently hiked gasoline tax, a 6% sales tax, plus estate AND inheritance taxes.
And given that most of Maryland is at or near sea level, if the high cost of living doesn't wipe out your savings, then a flood just might.
13. Mississippi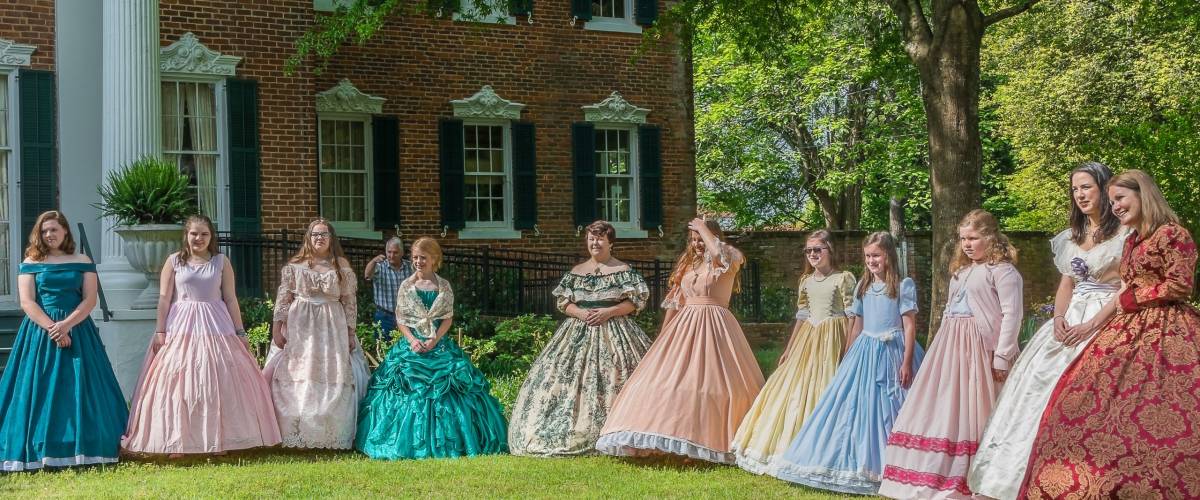 With its long summers, great fishing, friendly locals and plentiful seafood, Mississippi sure seems like a good place to settle down and take up fishing.
But Mississippi is a poor state, with one of the lowest incomes per capita in the country.
It's also among the worst for health care quality and outcomes. It's the third most obese state in the U.S. and has been hit particularly hard by the opioid epidemic.
Sure, the taxes are lower than average. But when you consider the state's long tradition of racial tensions and terrible tornado season, Mississippi seems like a less-than-ideal choice for retirees looking for a quiet retreat.
12. Oklahoma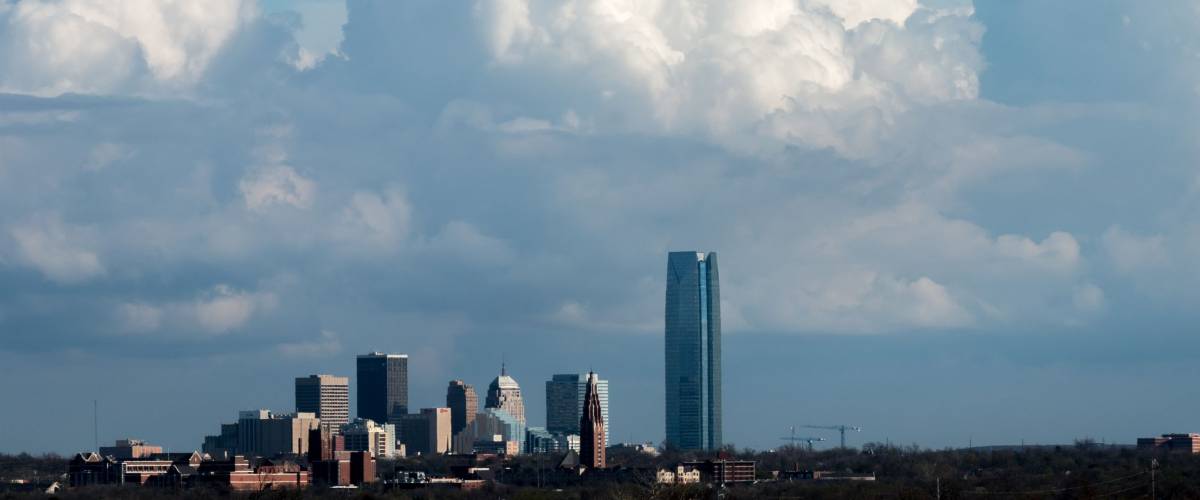 Life in Oklahoma is a breath of fresh air after city life. No traffic, no big crowds — just friendly faces, country music, food to warm your soul, and a great sports and rodeo scene.
There's just one big hitch: The state is smack in the middle of "Tornado Alley," an area of violent storms and destructive winds year-round. March, April and May are the stormiest months.
The frequent battles with Mother Nature have left Oklahoma's roads and bridges in need of major repairs.
Add in the low number of doctors per capita and a higher-than-average crime rate in its cities, and there's not much left to admire about Oklahoma other than the glorious sun setting over the wreckage of your retirement dreams.
11. California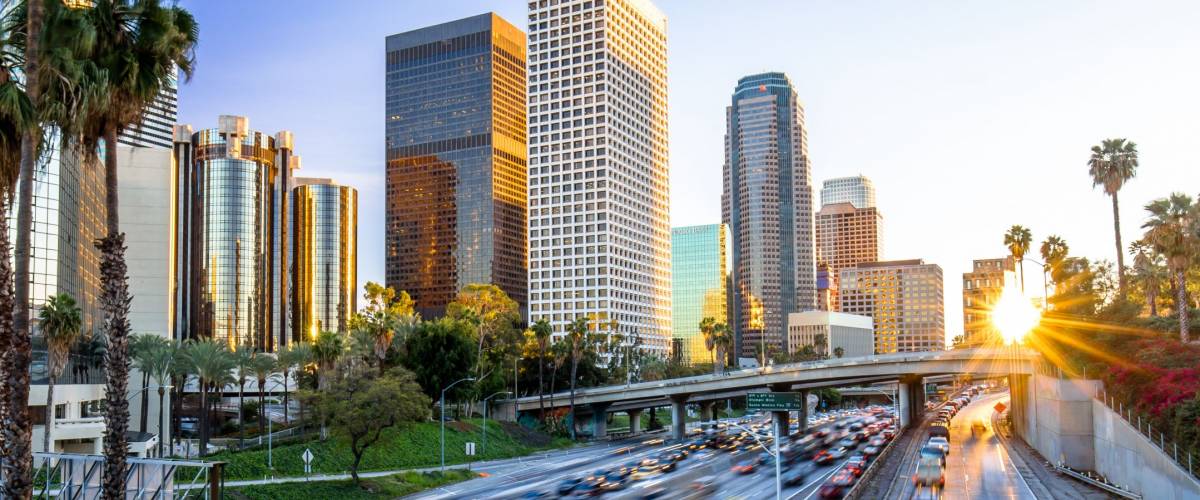 California living means enjoying fresh, locally grown food, great wine and perfect tanning weather daily. But a psychological study from the late 1990s found that living in California doesn't make people happy.
Maybe it's all the bills: Bankrate reports California has the second-highest cost of living, the fifth-worst tax burdens and the seventh-worst health care quality in the U.S.
The state's sales tax is the highest in the country, and the roads are in terrible shape due to decades of bureaucratic bumbling on whether to raise the gasoline tax.
Perhaps all of this is what has driven 15% of pensioners out of Cali to live out their golden years in neighboring states. Frankly, if you dream of spending your retirement years in the sun, your retirement dollars will stretch further in Nevada, Arizona and Oregon.
10. Alaska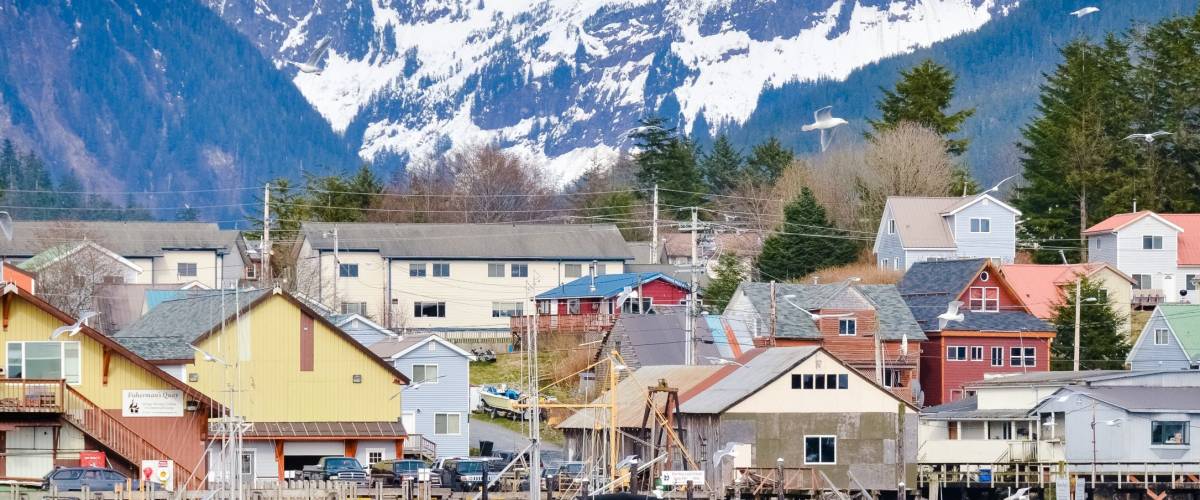 If you dream of quitting and getting away from it all, Alaska just might fit the bill. Its stunning natural beauty, world-renowned stargazing, mouthwatering seafood and unique year-round festivals all make for the adventure of a lifetime.
But while it may be a fantastic place to visit, Alaska is not ideal for retirement.
Although state and city taxes and real estate prices are lower than in other states, the cost of living is very high in Alaska, since most food, clothing and basic items have to be flown in from elsewhere.
The cost of health care also is the highest in the U.S. and rising, says CNN. Here, a standard knee replacement could cost five times more than in Seattle.
9. New Mexico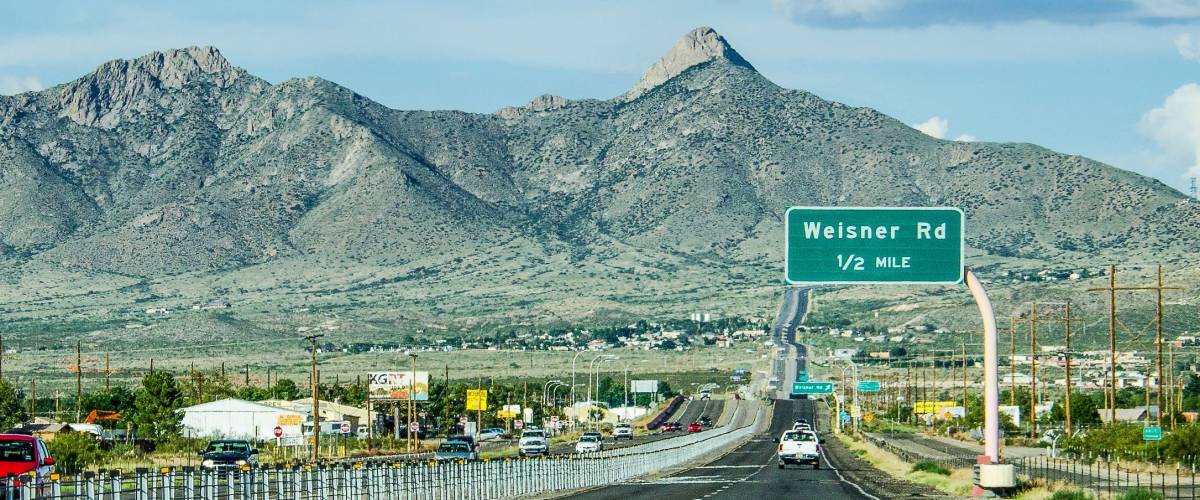 In New Mexico you'll find stunning mountains, white sand dunes and plenty of outdoor fun to keep you active at your own pace. And when you need a break, sit back with a glass of award-winning local wine and watch the carnivals go by.
Sounds great, right? But although the state has adequate health care and a decent number of doctors for the population, New Mexico can't seem to strike a balance between cost and quality of housing and lifestyle.
Housing costs are 5% above the national average in Albuquerque and almost 20% higher than average in sought-after Santa Fe.
In Las Cruces, violent crime and property crimes are among the highest in the nation.
8. Rhode Island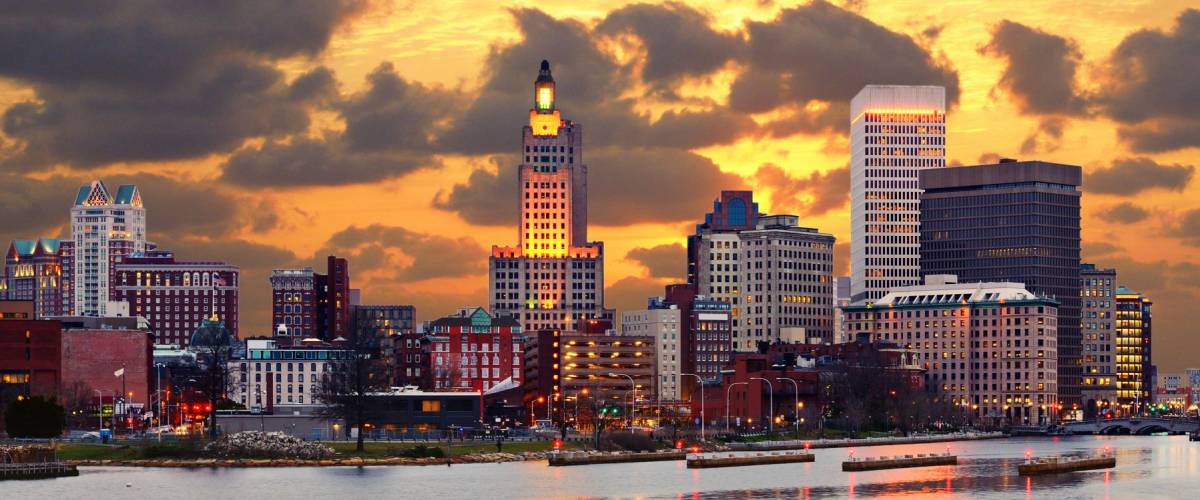 With more than 100 beaches, mouthwatering seafood, odd local delicacies and decent nightlife and shopping in Providence, little Rhodie is its own unique brand of fun.
Too bad that no amount of clam chowder will keep you warm during the winter nor'easters that'll bury your house until well into spring. Add in the high taxes and astronomical cost of living, and you'll see why Rhode Island is less than ideal for most retirees.
Safe and desirable areas such as Newport are prohibitively expensive to live in, while up-and-coming capital Providence has a history of political corruption.
The tiny state also suffers from the worst transportation infrastructure in the country and some of the highest electricity prices, according to data by McKinsey. At least Rhode Island can boast that its health care is ranked seventh in the nation.
7. Kentucky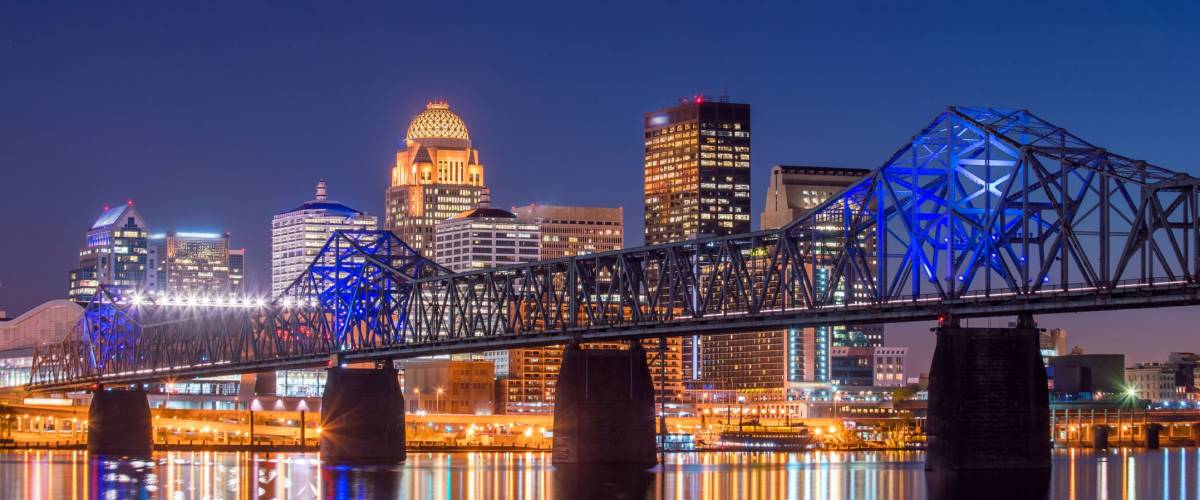 Thirsty for a nightcap? Look no further than bourbon, the only drink you'll ever need in Kentucky. Life is all about the simple pleasures: Kids still play outdoors, football's a religion (GO WILDCATS!!) — and maybe it's the sheer number of wild turkeys and deer, but hunting sure is popular.
However, 11% of Kentucky seniors live in poverty, and Kiplinger found average health care costs for a retired couple total more than $384,000.
Senior health is poor, due to higher-than-average rates of smoking, a lack of physical activity, and limited access to affordable and nutritious food.
These issues pretty much even out the benefits of the generally low cost of living in the Bluegrass State.
6. Arkansas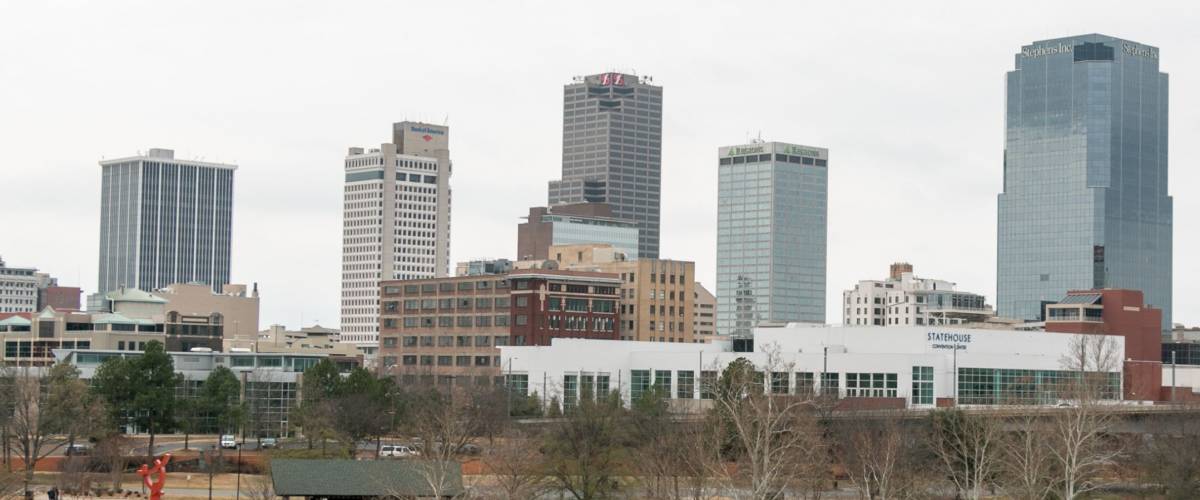 The Natural State sure lives up to its name. Seniors living in Arkansas can look forward to an active retirement, hitting the trails and enjoying the spectacular scenery. And forget beaches — here, you can sit back, relax and float down a creek instead.
Unfortunately, the state's pretty hot springs haven't kept it from being rated a terrible place for seniors.
Bankrate notes that Arkansas has one of the nation's highest crime rates in the country and one of the lowest scores for health care. WalletHub's most recent ranking put the state dead last for quality of life.
Still, Arkansas wins high marks for affordability. You'll have to decide if that outweighs the crushing summer humidity and resulting hordes of hungry mosquitoes.
5. New York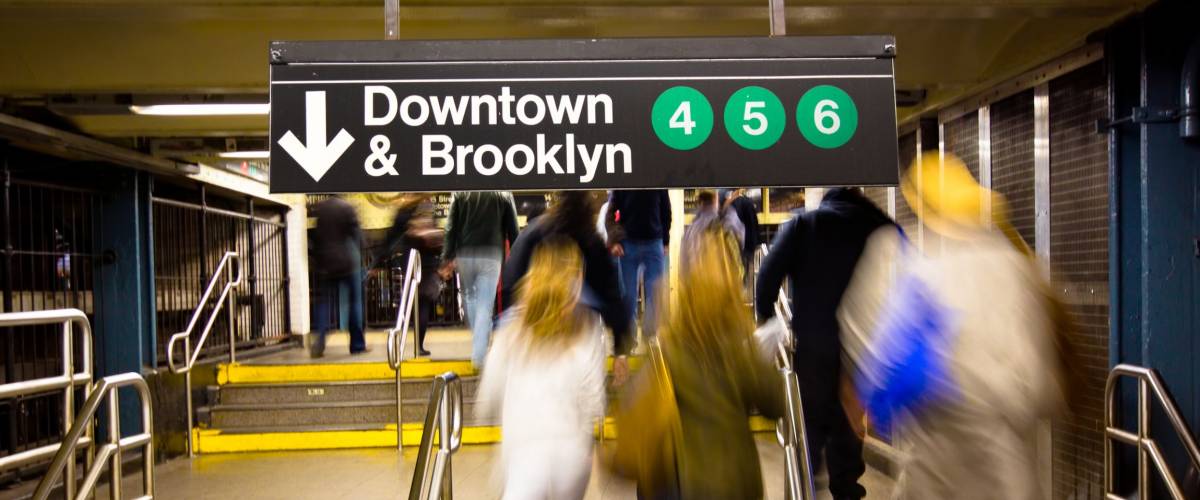 You might be surprised at what New York state has to offer retirees. Not far from the center of the universe that is Manhattan, you'll find amazing trails and skiing in the Catskill Mountains, peaceful little towns and lovely wineries.
But no matter where you settle, the cost of living in New York state is 29% above the national average.
To cap it all off, Bankrate put New York 48th among the states for senior health care costs and quality of life.
New York might be an interesting place with lots of variety, but the fact is the state doesn't offer much support for retirees living on a fixed income.
4. Hawaii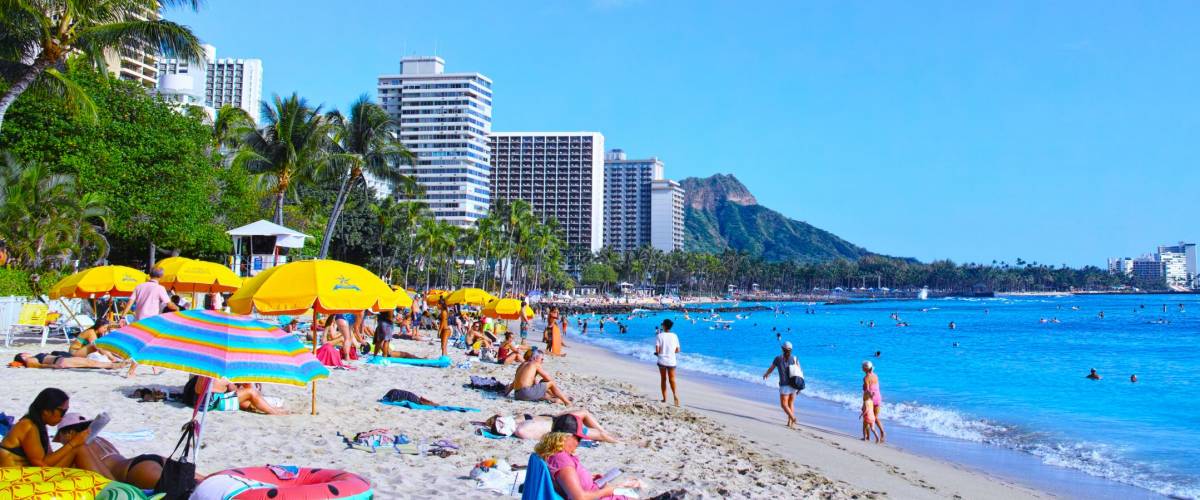 Hawaii sure seems like paradise with its gorgeous weather, beaches and jungles, laid-back lifestyle and amazing food. But the high cost of living will eat through your retirement savings faster than you'd think.
The islands have limited space for housing, which drives up rents and home prices and pushes most people to live in expensive high-rises in crowded cities.
Also, because Hawaii is so far from everything, basic household items, clothing and groceries must be flown in and often cost twice as much as on the mainland. Hawaiians also pay the highest gasoline prices in the U.S.
If you can put up with the vog (volcanic smog), overcrowding and clueless tourists, then you might enjoy retiring in Hawaii. Just make lots of local friends, because you won't be able to afford to visit your mainland friends and family anytime soon.
3. West Virginia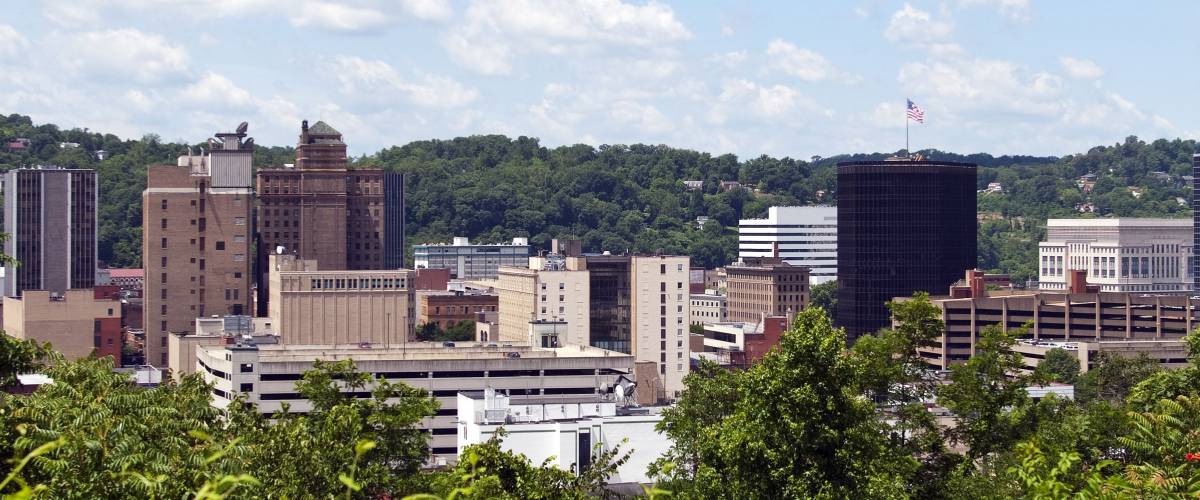 If you seek a quiet retirement in absolutely stunning natural surroundings, then you might hear West Virginia calling your name. But before you pack up and head for these hills, make sure you know all the facts.
It's true that the cost of living is 3% below the U.S. average, and that the Mountain State is considered tax-friendly for retirees. Unfortunately, the good news ends there.
West Virginia is the fattest state and has the country's fifth most unhealthy seniors, says the United Health Foundation. McKinsey reports that the state has relatively expensive health care and the fewest visits to dentists in the nation.
And sadly, because of the declining coal industry, many of the state's small towns are crumbling — while rates of property crimes climb.
2. New Jersey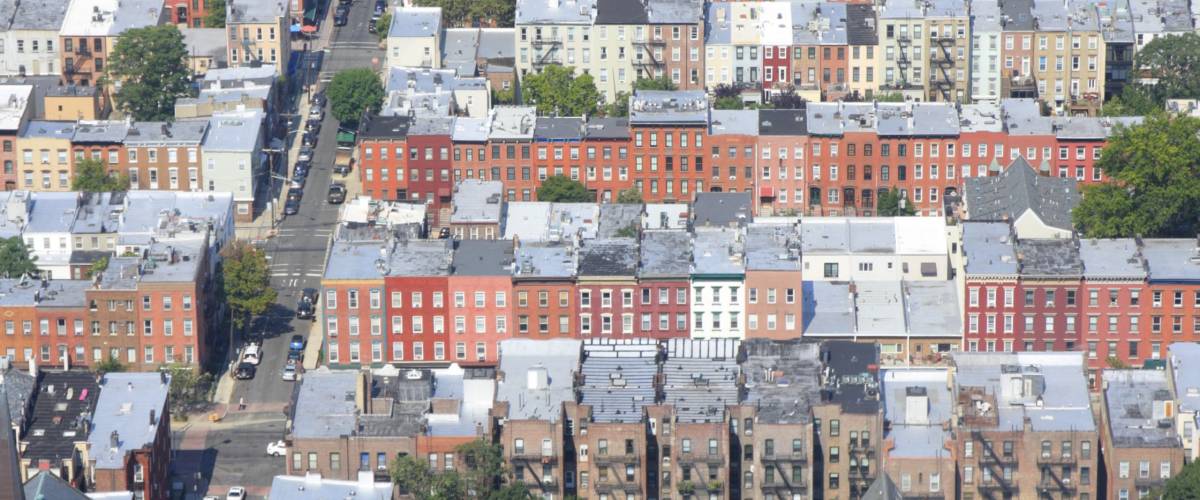 New Jersey has a lot to offer, including sandy beaches, sunny boardwalks, great golfing, delectable restaurants and a hugely diverse population. But it's No. 2 on our list because the high taxes and cost of living can really strain a budget.
Home values have been climbing for years and have reached a median price of $311,600, and renting isn't cheap, either. The state also has the second-highest combined state and local tax burden in America.
Residents have to report annuities, pensions and some IRA withdrawals during tax season, which can be costly and time-consuming for retirees.
In addition, the state sales tax is almost 7%, which raises prices of restaurant meals, furniture and car repairs, among other things. No wonder the cost of living in New Jersey is 22% above the national average!
1. Louisiana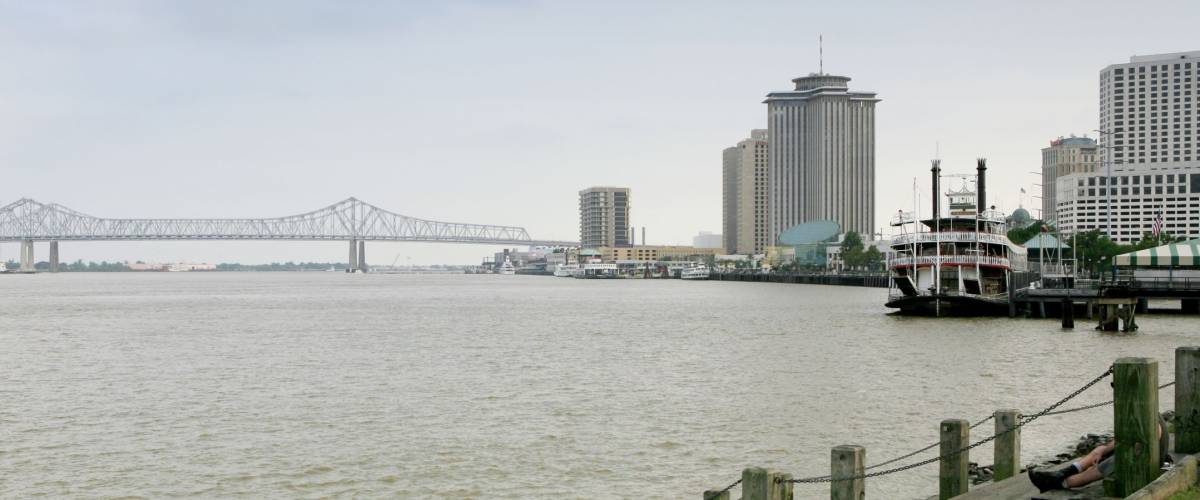 Why is Louisiana our pick for the very worst state to retire in? True, it's got a lot of positives, including the super friendly people who'll be your neighbors, a unique food and music culture, and amazing natural beauty.
But suffocating summer heat and humidity, and Category 4 or 5 hurricanes make living here less enjoyable. Further inconveniencing residents are the 9.88% sales tax, which is the nation's highest, and the second-highest crime rate in the U.S.
Add in low-quality health care and hungry alligators, and you've got a recipe for retirement disaster.
But if you're still lured by Louisiana's southern charm, then a study by Movoto recommends Inniswold, with a lower crime rate than the rest of the state and more temperate summers, or pretty Belle Chasse, renowned for its seafood and Cajun cooking.
Sponsored
Kiss Your Credit Card Debt Goodbye
Millions of Americans are struggling to crawl out of debt in the face of record-high interest rates. A personal loan offers lower interest rates and fixed payments, making it a smart choice to consolidate high-interest credit card debt. It helps save money, simplifies payments, and accelerates debt payoff. Credible is a free online service that shows you the best lending options to pay off your credit card debt fast — and save a ton in interest.