Whatever your situation, sometimes you just need a way to make money from home. We've looked at a lot of these opportunities, and these are the most legitimate ones we've found.
The best part? You can earn up to $60 an hour — and you don't have to leave the house.
1. Earn up to $60/hour helping small business wwners
The job: Would you like the freedom to work remotely while helping others succeed?
Those are the perks of working as a bookkeeper, says Ben Robinson, a certified public accountant and business owner who teaches others to become virtual bookkeepers through his online course, Bookkeeper Business Launch.
Requirements: You don't have to have a CPA to be successful in this business. In fact, all you really need are decent computer skills and a passion for helping business owners tackle real-world problems.
Average earnings: The average full-time bookkeeper earns nearly $40,000 per year (almost $19/hour), according to the U.S. Bureau of Labor Statistics.
But Robinson points out that as a freelancer or contractor, you can actually earn a higher hourly rate while working fewer hours. He says to aim for $60 an hour.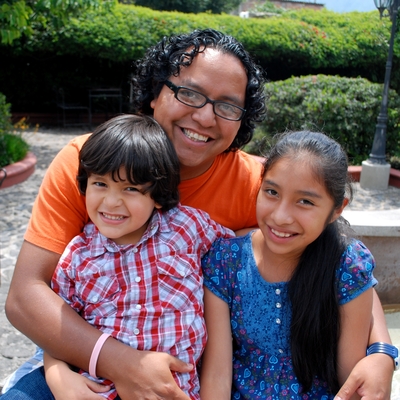 Sign up for Credit Sesame and see everything your credit score can do for you, find the best interest rates, and save more money at every step of the way.
Get Started—100% Free
2. This research company will pay you up to $225/month to watch videos
The job: If we told you that you could get paid to watch videos on your computer, you'd probably laugh. But it's true. A website called InboxDollars will pay you to watch short video clips online.
It could be anything from pop-culture videos to cooking tutorials.
Requirements: There are no special requirements to get started; just a willingness to watch video clips.
Average earnings: It's possible to earn up to $225 a month from home — without having to get another job. And unlike other sites, InboxDollars pays you in cash — no points or gift cards. It's already paid its users more than $56 million.
How to get started: All you have to do is sign up (it takes about one minute), choose which videos you want to watch and answer a few quick questions about them afterward. And you'll immediately get a $5 bonus to get you started.
3. Use this app to get free prepaid Visa and MasterCards
The job: A free app called Fetch Rewards will turn your receipts into gift cards. It partners with tons of brands to give you points for every grocery receipt you share.
Then you can exchange them for prepaid cards for Visa and MasterCard.
Requirements: All you have to do is send Fetch a photo of your receipt, and it does everything for you. No scanning barcodes or searching for offers — and you can use it with any grocery receipt.
Average earnings: When you download the app, use the code PENNY to earn a free bonus when you share your first receipt — you'll be well on your way to your first gift card.
How to get started: Just download the free app and start sending it photos of your receipts.
4. Earn up to $22/hour tutoring kids in China
The job: As an online tutor for VIPKID, you'll provide one-on-one ESL tutoring to students in China. This is one of our favorite ways to earn extra money from home. You can earn good money; work on your own time — and you can do it all from home.
Requirements: You must have a bachelor's degree and be willing to work at least 7.5 hours per week, mostly on weekday mornings and weekend evenings. You can tutor from anywhere in the world, as long as you have a stable internet connection.
You don't have to be an experienced educator: VIPKID will prepare you with an online training course that'll show you how to teach the ESL materials. You'll need a good quality headset and webcam, but mostly, VIPKID wants you to be enthusiastic and care about the work.
Average earnings: The base pay is between $7 and $9 per half-hour session, and with bonuses, the company says you can earn up to $22 an hour.
How to get started: Sign up at VIPKIDTeachers.com, then you'll take an online training course and teach a mock class before you get started.
5. Play free scratch-off tickets
The job: When you're looking to make some extra money, it can be tempting to buy those scratch-off tickets from the gas station. But that's not exactly the best use of your money.
Instead, try scratching for free using an app called Lucktastic. Each day, it releases a new assortment of digital scratch-off tickets.
Requirements: There are no specific requirements to play, but remember the app is supported by advertising, which allows it to keep the payouts high and the games free.
Average earnings: There's no guaranteed money, but at least it's free to play. Lucktastic says instant wins range from $1 to $10,000, in cash or gift cards to popular retailers. And hey, somebody's gotta win.
Single dad Oneil Campbell, from Boston, was shocked when he won a $5,000 Lucktastic prize.
"I didn't see that one coming," Campbell says with a laugh. "I really didn't. This is something good that happened to me at the right time — when I can really use it."
How to get started: Just download its free app and start playing.
6. This app gives you up to $500 in free stock
The job: Investing is a great way to make money from home. But if you feel like you don't have enough money to start, you're not alone. But guess what? You really don't need that much — and you can even get free stocks (worth up to $500!) if you know where to look.
Requirements: You've likely heard of Robinhood; it's a fan-favorite trading app known for its commission-free trading. Yup — it's free to buy and trade stocks, options, exchange-traded funds (ETFs) and cryptocurrencies.
Plus, there are no account minimums and no maintenance fees.
Average earnings: Varies
How to get started: Sign up using this unique referral link. Once you create your account, Robinhood will give you a free share of stock.
The share is chosen randomly (hence why it could be worth anywhere from $2.50 to $500) and can fluctuate with the stock market.
7. Make your own schedule as a data-entry clerk
The job: Data entry can be a great way to make some money from your own home without needing any specialized skills.
Requirements: Typically, all you need is a computer and internet connection. No previous experience required.
Average earnings: Vary
How to get started: Fire up a pot of coffee and find online data-entry jobs through these freelancing sites: Clickworker.com, Diondatasolutions.net and Thesmartcrowd.lionbridge.com.
8. Work for Amazon without leaving home
The job: Amazon is a huge company that sometimes hires seasonal or permanent work-from-home customer service associates.
Requirements: You should have a high school diploma or equivalent and a year or more of exposure in a service environment. You should also be able to type, speak on the phone and navigate a computer.
Average earnings: It varies. Jobs start at $10 per hour.
How to get started: Check out Amazon's remote jobs page.
9. Launch an investing portfolio with $1
The job: Starting an investing portfolio is one way to earn money from home. But don't you ned to be rich to do that?
If you haven't started investing and have some money to spare, you can start small. Investing doesn't require you throwing thousands of dollars at full shares of stocks. In fact, you can get started with as little as $1.1
We like Stash, because it lets you choose from hundreds of stocks and funds to build your own investment portfolio.
But it makes it simple by breaking them down into categories based on your personal goals. Want to invest conservatively right now? Totally get it! Want to dip in with moderate or aggressive risk? Do what you feel.
Plus, with Stash, you're able to invest in fractions of shares, which means you can invest in funds you wouldn't normally be able to afford.
Requirements: $1 and a willingness to invest.
Average earnings: Varies
How to get started: If you sign up now (it takes two minutes), Stash will give you $5 after you add $5 to your invest account. Subscription plans start at $1 a month2.
1 For Securities priced over $1,000, purchase of fractional shares starts at $0.05.
2 You'll also bear the standard fees and expenses reflected in the pricing of the ETFs in your account, plus fees for various ancillary services charged by Stash and the custodian.
The Penny Hoarder is a Paid Affiliate/partner of Stash. Investment advisory services offered by Stash Investments LLC, an SEC registered investment adviser.
This material has been distributed for informational and educational purposes only, and is not intended as investment, legal, accounting, or tax advice. Investing involves risk.
10. Earn $12/hour doing random Google searches
The job: Search engines like Google, Yahoo and Bing use complicated algorithms to determine the results you see — and they don't always get it right.
That's where humans can intervene as search engine evaluators. It's your job to analyze search results and judge them based on quality, relevance and usefulness.
Requirements: No special requirements to start.
Average earnings: You can earn around $12 an hour evaluating search results.
How to get started: We suggest you start by looking at Lionbridge job openings. The tech company is often hiring, so even if you don't see any openings now, keep checking back
11. Use your Type-A skills as a virtual assistant
The job: If you have a knack for organization and communication, you just might make the perfect virtual assistant.
Requirements: These days, you don't have to be the busy corporate assistant you see in old movies or on TV. You can work right from your couch.
Average earnings: Pay varies, but folks will pay you to help schedule their days, answer emails, update their website, run social media accounts and book travel accommodations — all from the comfort of your couch.
How to get started: To find open virtual assistant jobs, peruse listings on sites like ZipRecruiter, AngelList, Indeed and FlexJobs.
12. Copy this strategy to get a $526 refund
The job: Chances are you do some of your shopping online. Whether it's pet food from Walmart, toilet paper on Amazon or even a flight home for Thanksgiving, you're probably leaving money on the table.
A free website called Rakuten has the hookup with just about every online store you shop, which means it can give you a kickback every time you buy.
Requirements: All you need is an email address, then you can immediately start shopping your go-to stores through the site, buying things you would normally purchase anyway.
Average earnings: Varies. But we talked to Denver resident Colleen Rice. Since she started using Rakuten, it's sent her checks in the mail totaling $526.44. For doing nothing. Seriously. Rice says she uses Rakuten for things she already has to buy, like rental cars and flights.
How to get started: It takes less than 60 seconds to create a Rakuten account and start shopping.
Plus, if you use Rakuten to earn money back within the first 90 days of signing up, it'll give you an extra $10 on the first check it sends you. Talk about money for nothing.
This was originally published on The Penny Hoarder, which helps millions of readers worldwide earn and save money by sharing unique job opportunities, personal stories, freebies and more. The Inc. 5000 ranked The Penny Hoarder as the fastest-growing private media company in the U.S. in 2017.
Sponsored
What are your spending habits?
When you know where your money is going, you can make better financial decisions.
With Rocket Money, get a breakdown of your spending to see exactly where your money is going. Manage subscriptions, lower your bills and put your savings on autopilot.
Managing money just got easier with the Rocket Money app.