While not all nonemployer businesses are side hustles, on-demand jobs have contributed to this growth. Intuit research forecasts "the number of people working on-demand jobs will grow from 3.9 million Americans in 2016 to 9.2 million by 2021." Their research found the primary reason side hustlers picked up a second income was to create financial stability.
Types of side hustles
Looking to make some extra cash outside your 9-to-5? There are plenty of options. You can rent assets, sell new and used goods, and pick up freelance jobs and services. Source: SideHusl
So, where are more Americans turning to make extra money?
Transportation (i.e., Uber, Lyft)
Census Bureau figures found the transportation sector to be the fastest growing between 2016 and 2017 with 18% more establishments. Transportation also had one of the largest growth rates in receipts, increasing 14.4% from $87 billion in 2016 to $99.5 billion in 2017. Source: U.S. Census Bureau, nonemployer businesses categorized as individual proprietorships. Which gig will pay you more? Real estate (i.e., Airbnb, Vrbo)
The website theHustle.co surveyed its email subscribers and found real estate was the most lucrative side hustle, followed by several professional services that required expertise and experience. On average, respondents spent six hours a week working on their real estate side hustle, which boosted their earnings by $29,000 a year.
Whether you invest in traditional rental properties or participate in short-term rentals like Airbnb and Vrbo, real estate could be a lucrative side hustle. It doesn't come without its challenges, though.
Understanding the responsibilities that come along with being a landlord or vacation rental owner can help you decide if this side hustle is right for you.
Multilevel marketing opportunities
Multilevel marketing (MLM) companies use direct sales and commissions to make money. However, they follow a tier system, with those on the top making money off those below. MLM companies include Amway, Avon, Herbalife and Rodan + Fields.
More than 20 million Americans say they hope to make money with a multilevel marketing organization. "However, nearly half (47%) lose money and a quarter (27%) make no money," according to a study by the AARP Foundation.
"Part-timers and seasonal participants are not profiting, but are merely contributing to the coffers of the company, founders, and TOPPs [top of the pyramid promoters]," says Jon Taylor of the Consumer Awareness Institute in his report for the Federal Trade Commission.
"Tax studies … show that few ever earn a profit from MLM participation, with the notable exception of those who arrive at or near the top of their respective pyramids — who may make a lot of money, often millions of dollars — harvesting commissions from purchases of hopeful new recruits beneath them," Taylor writes.
Many of these marketing companies require participants to invest in the products themselves and then sell to recoup the investment. In the case of LuLaRoe, a women's clothing company, many sellers went bankrupt in 2018, and they made headlines by claiming the company would not refund pre-purchased clothes.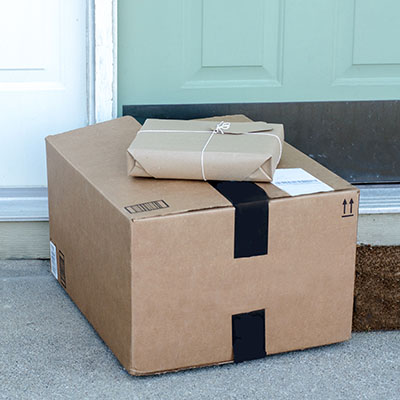 Unexpected costs
Before you Google "how to host on Airbnb" or "how to drive for Uber" or consider taking on any side hustle, there are some hidden and unexpected costs to consider.
The survey from thehustle.co reported side-hustlers took on an average of $35,500 in debt to start their side business. While that number is heavily skewed by real estate (where 65% incurred debt), it's unrealistic to think a side hustle won't cost you anything to launch.
For example, Uber requires you to have a four-door vehicle, comprehensive automobile insurance with third-party property damage coverage, and pass a driver screening. You also have to pay for your own gas, maintenance and cleaning.
Airbnb requires essential amenities like towels and linens, emergency supplies and a high rating from maintaining a quality rental property. Along with the property expense, possible remodeling costs, and maintenance expenses, most homeowners insurance policies require additional coverage for short-term rentals.
Professional services such as tax preparation or a trade job like a handyman also incur startup and ongoing expenses. Many professional services require certifications, licenses or equipment. One trendy second job is podcasting, and while you can produce podcasts from your phone, quality podcasts typically require equipment.
Marketing is essential for the success of many side businesses, including website hosting and design. No one can rent, buy or use your service if they don't know you exist. And social media management takes time and strategy. Coming full circle, some people provide these services as their side hustle. Side hustles aren't tax-free either
Don't forget taxes. Many side hustles pay without taxes withheld, including Uber and TaskRabbit. That means that come tax time, you'll owe the IRS. If you're making enough, you may have to pay quarterly taxes to the state and federal government. All this takes a little more expertise, and you may have to add a tax advisor or online tax software to your expenses. You'll need to budget at least 15% of your income or even more depending on your tax bracket.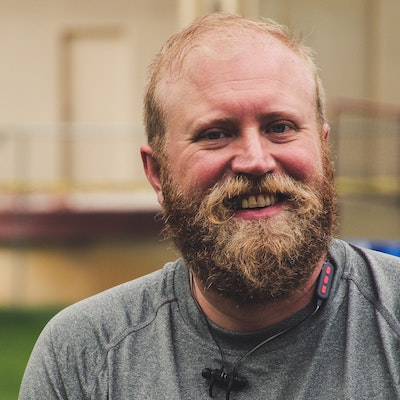 Sign up for Credit Sesame and see everything your credit score can do for you, find the best interest rates, and save more money at every step of the way.
Get Started—100% Free
Realistic income
Despite the costs, a side hustle can earn you that extra money for a family trip, an emergency fund or retirement savings. How much depends on the time, effort and gig. Intuit's research found that earnings range from $5 to $61 an hour, with an average of $34.
As for Uber drivers, a Stanford study reported, "Active drivers gross an average of $376 per week and $21 per hour. More than 60% of those who start driving are no longer active on the platform six months later."
The study also found a steep learning curve for being an Uber driver, but those with greater experience earn more. It took hundreds of trips to learn how to understand the algorithm and pick the right places and times to earn more money.
Is it worth it?
As you leap into a side hustle, you should weigh the pros and cons, the expenses and realistic income. For many, the added income allows them to save for something bigger and add flexibility to their budget. For some people, it's a chance to make money from a hobby they love. And for others, it's a chance to try a business that might become a new career.
Danielle Kiser is a writer for MoneyGeek, storyteller, and news junkie. She is passionate about informing and inspiring audiences to improve their lives and their communities. As a former TV news producer, she focuses on sharing relevant and factual stories that stimulate personal growth and knowledge. Danielle lives in Michigan with her husband as well as her sidekick, a greyhound named Oreo.
Sponsored
Here's how to save up to $700/year off your car insurance in minutes
When was the last time you compared car insurance rates? Chances are you're seriously overpaying with your current policy.
It's true. You could be paying way less for the same coverage. All you need to do is look for it.
And if you look through an online marketplace called SmartFinancial you could be getting rates as low as $22 a month — and saving yourself more than $700 a year.
It takes one minute to get quotes from multiple insurers, so you can see all the best rates side-by-side.
So if you haven't checked car insurance rates in a while, see how much you can save with a new policy.