Upper
Based on Pew's analysis, a household of three needs an income of $156,600 to meet the definition of upper class, which amounts to more than double the national median.
In analyzing the trends, Pew points out that the wealthiest households are the only ones to have seen gains in wealth after the start of the Great Recession. Between 2007 and 2016, the median net worth of the top 20% increased 13% to $1.2 million.
Meanwhile, the lowest earners saw their wealth decrease by at least 20% over that period of time.
The result of that is the wealth gap between America's richest and poorest families has grown into a chasm — more than doubling between 1989 and 2016.
More: The 'Boots Theory' of socioeconomic unfairness
Kiss Your Credit Card Debt Goodbye
Having a single loan to pay off makes it easier to manage your payments, and you can often get a better interest rate than what you might be paying on credit cards and car loans.
Fiona is an online marketplace offering personalized loan options based on your unique financial situation.
When you consolidate your debt with a personal loan, you can roll your payments into one monthly installment. Find a lower interest rate and pay down your debt faster today.
Get Started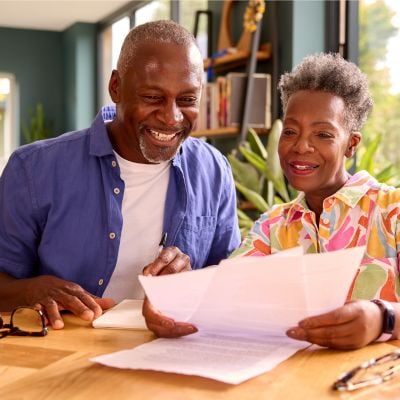 Middle
Many Americans associate themselves with the middle class. In fact, a Gallup survey in 2022 shows that just over half of respondents identified as either middle or upper middle class.
Based on Pew's calculator, middle class earners are actually those whos income falls between $52,200 and $156,600, or two-thirds to double the national median when adjusted for local cost of living and household size. In 2021, the median income was $70,784, according to Census Bureau data.
However, while household incomes have been trending upward since 1970, Pew's research reveals that most of the increases were seen before 2000. In just three decades, the median income rose by 41% to $70,800.
If after 2000 household income had continued to grow at the same rate, the current median would be about $87,000 — significantly more than it is now.
More: Find your income tax bracket
Lower
Based on Pew's analysis, a three-person household would be considered low-income if they're bringing in less than $52,200 a year. This group makes up a significant chunk of the U.S. population, with about 38% of households making less than $50,000 in 2021.
However, keep in mind that geography matters here: In Kansas City, Mo., for instance, that national figure represents a middle-class income but would be considered fairly low in New York City.
But what's important to highlight when discussing lower-income households is the opportunities for advancement. While middle-class households rely on home equity to build their net worth and upper-class families rely on financial assets and investments to build their wealth, Pew found lower-income earners have fewer options to get ahead.
In fact, research indicates that the wider the wealth gap, the harder it is for lower-income Americans to move up the class ladder.
Stop overpaying for home insurance
Home insurance is an essential expense – one that can often be pricey. You can lower your monthly recurring expenses by finding a more economical alternative for home insurance.
SmartFinancial can help you do just that. SmartFinancial's online marketplace of vetted home insurance providers allows you to quickly shop around for rates from the country's top insurance companies, and ensure you're paying the lowest price possible for your home insurance.
Explore better rates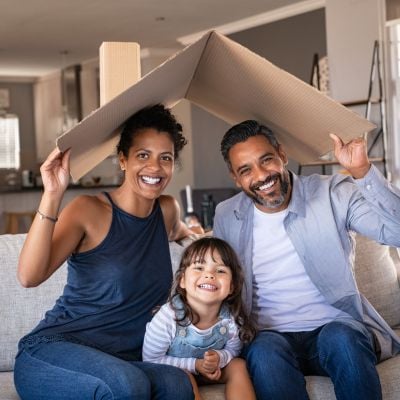 It's not just about the numbers
It's important to remember that economic status as a holistic snapshot that considers far more than simple income.
Researchers have determined that education, location, social connections and other factors can inform a person's class identification.
On top of that, less-tangible measures of holistic wealth — mental and physical well-being, access to cultural assets, a healthy social network — can all factor in as heavily as income and lead someone with a technically lower-class income to feel as fulfilled as any upper-income earner.
Consider, too, that some high-income earners could technically qualify as an upper-class household even as debt and other financial obligations leave them, practically, in a much different place.
So do the numbers matter? Maybe. But they can always change.
What might matter more is snatching up the opportunities available to your family to continue to keep your household moving up those rungs.
More: How to calculate your net worth
Sponsored
Follow These Steps if you Want to Retire Early
Secure your financial future with a tailored plan to maximize investments, navigate taxes, and retire comfortably.
Zoe Financial is an online platform that can match you with a network of vetted fiduciary advisors who are evaluated based on their credentials, education, experience, and pricing. The best part? - there is no fee to find an advisor.