Support for a fourth check keeps growing More than 80 mostly Democratic members of Congress have signed letters urging President Joe Biden to approve a fourth stimulus check. Seven members of the House Ways and Means Committee — a congressional panel with significant influence over government spending — recently became the latest to join the cause.
In their letter to Biden, the Ways and Means members said a fourth stimulus check and a fifth would keep an additional 12 million people out of poverty.
The lawmakers don't recommend a specific dollar amount for the new payments. But other members of the House and the Senate have called for $2,000 checks, and so does a Change.org petition now signed by 2.3 million citizens.
Though the economy is recovering, there are signs many Americans still need help. Friday's jobs report from the government showed 9.3 million people are unemployed, far more than the 5.8 million who were out of work in February 2020, before the pandemic struck.
And, a new study from the University of California, Berkeley finds almost 6 million renters owe close to $20 billion in back rent — with a national moratorium on evictions set to expire June 30.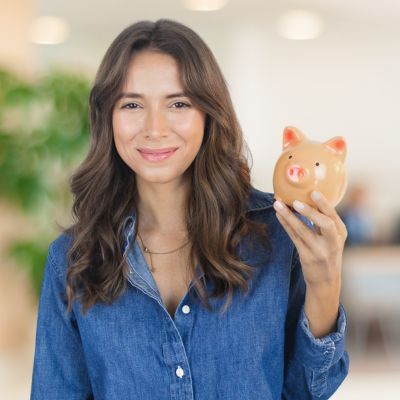 Don't let your money idle in low-interest accounts! Savvy savers are earning up to 10x more interest by keeping their hard-earned cash in a high-yield savings account. Find some of the best options here.
Get Started
New report: Stimulus checks have major impacts Meanwhile, backers of additional stimulus checks can point to new evidence that the previous payments offered vital relief: An analysis of census survey data done by the University of Michigan shows the last two rounds of federal assistance have been critical in keeping Americans fed, housed and mentally healthy.
From January through April, households with children reporting food shortages dropped by 42%, while overall financial instability decreased by 43%. Reports of frequent anxiety and depression fell by more than 20%.
"Cash aid offers families great flexibility to address their most pressing problems," H. Luke Shaefer, one of the university professors behind the report, told The New York Times.
Beyond paying for groceries and housing costs (rent and mortgage payments), stimulus checks also have helped recipients purchase nonessential, but still necessary, things like clothing and affordable life insurance. Demand for those policies has seen a sharp increase due to the pandemic.
Census data has shown other top ways of using stimulus cash have included saving the money, and investing in the white-hot stock market.
White House isn't saying no to another payment President Biden hasn't responded directly to the pleas for at least one more direct payment. But his spokeswoman just indicated that the president would be fine with another stimulus check.
"The President is certainly open to a range of ideas," Press Secretary Jen Psaki said on Thursday, in response to a question about the dozens of lawmakers who want the president to throw his support behind a fourth check.
"He's happy to hear from a range of ideas on what would be most effective and what's most important to the economy moving forward," Psaki said, though she added that Biden has already proposed the things he believes will be "most effective for the short term."
Right now, Congress is trying to make headway on Biden's proposals to fund infrastructure projects and help families. Democrats who want additional checks say they should be added to Biden's "families plan" — but that would further increase the cost of the $1.8 trillion proposal, possibly by hundreds of billions.
Getting a new round of stimulus checks through both houses of Congress, particularly a tied Senate where one lost Democratic vote means the end of the road, would not be easy. The third payments received zero support from Republicans and even faced skepticism from moderate Democrats.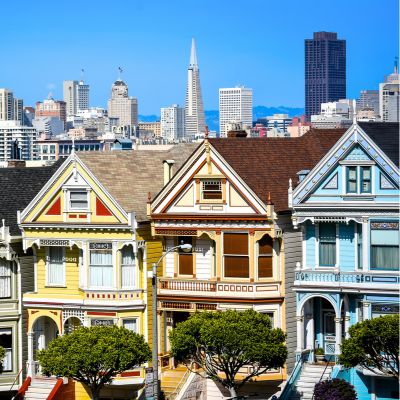 Believe it or not, you don't need millions, or even hundreds of thousands to invest in real estate. Arrived is an online platform where you can invest in shares of rental homes and vacation rentals without the headaches of being a landlord.
Learn More
How to get financial relief right now
For now, no one knows whether or if a fourth stimulus check will arrive. But one thing that's certain is that you have options if you need an extra $2,000 to help make ends meet right now.
Dominate your debt. Credit cards are great if you can pay them off quickly, but high-interest debt from your plastic can take a monstrous bite out of your finances over time. A lower-interest debt consolidation loan can help you slash your interest costs and pay off your debts faster.
Refinance your mortgage and save. If you're a homeowner and haven't refinanced your mortgage in the last year, you could be leaving money on the table. With the typical mortgage rate still below 3%, mortgage data and technology provider Black Knight says 14.1 million homeowners have an opportunity to save an average $287 a month through a refi.
Cut your insurance costs. While you're reducing the cost of homeownership, don't stop at your mortgage. A little comparison shopping could help you save hundreds on homeowners insurance. You also might find a better deal on car insurance if you shop around and compare rates for that coverage. One study found motorists who don't shop around tend to overpay by $1,100 a year.
Dip your toe in the stock market. You don't need another government check to take a run at the stock market, which recovered from its COVID-19 losses and has just kept climbing. A wildly popular app can help you grow a diversified portfolio using just "spare change" from everyday purchases.
Sponsored
Kiss Your Credit Card Debt Goodbye
Millions of Americans are struggling to crawl out of debt in the face of record-high interest rates. A personal loan offers lower interest rates and fixed payments, making it a smart choice to consolidate high-interest credit card debt. It helps save money, simplifies payments, and accelerates debt payoff. Credible is a free online service that shows you the best lending options to pay off your credit card debt fast — and save a ton in interest.