From Beemer to bankruptcy
Though James makes $80,000 a year, he admits upfront that he struggles with personal finance and using credit cards wisely. Hammer told him he should be in the driver's seat given that his wife makes another $40,000.
But James crashed his finances on a previous car: a BMW he bought for $20,000 that bit the dust after less than a month. Bouncing back from his poor judgment and money miscues — he had no emergency fund when the car died — has been an uphill struggle at best, even though the bankruptcy was a painful three-month process.
For a while, he got by on an electric scooter. But with his wife expecting, James bought her a 2008 Acura TL, on which he still owes $7,252 at 23.69% interest, or as Hammer put it, "a death stupidity interest rate." That might not be super terrible if the couple were otherwise debt free. But then there's the monthly $850 Charger payment: Only $411 goes to paying off the principal.
"Dodge Chargers and this kind of debt? After a bankruptcy that just blows my mind. The fact that you actively chose to do this — crazy," Hammer told him.
Kiss Your Credit Card Debt Goodbye
Having a single loan to pay off makes it easier to manage your payments, and you can often get a better interest rate than what you might be paying on credit cards and car loans.
Fiona is an online marketplace offering personalized loan options based on your unique financial situation.
When you consolidate your debt with a personal loan, you can roll your payments into one monthly installment. Find a lower interest rate and pay down your debt faster today.
Get Started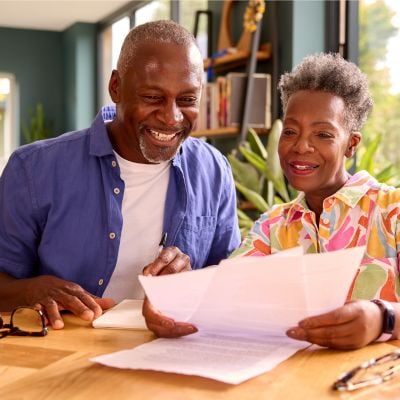 'More clarity and accountability'
In the hour-long video, it's clear James knows he's been a bonehead. He admits to eating out excessively, and because he and his wife have separate checking accounts, there's a lack of focus in terms of family finances — especially concerning now that they've welcomed their son.
"That's why I'm here," he told Hammer, "to get more clarity and accountability." And while the YouTuber may lack the credentials of a professional, he's relatable for his utter lack of formality and niceties.
He also brandishes some nifty problem-solving skills. In real time, Hammer created a monthly budget pie graph for James that accounted for as many expenses as they could list. In the process, he discovered that the couple's phones were financed as well, eating up $270 a month — and that the "stupid car" at 14 miles/gallon was guzzling another $600 in gas.
More: Best money management apps of 2023
Hammer urged James to use the $2,500 a month left over for setting up a two-month emergency fund immediately, even before tackling the debt. That it would likely take them six months moved Hammer to hammer away: "This sucks. This sucks. This sucks. This sucks."
On the brighter side, Caleb projected that in three years and two months, James would be debt free with that emergency fund in a high-yield savings account if he stuck to the plan and held off on wasteful purchases. He and his wife could then take meaningful steps towards retirement savings, provided they got on the same page.
His closing encouragement to James was powerful.
"You guys can live the greatest, most fun life — better than anyone around you — just by sacrificing over the next three years and two months," he said. "It's so worth it. Please do it for your future and for your child and potential children's future."
Sponsored
Follow These Steps if you Want to Retire Early
Secure your financial future with a tailored plan to maximize investments, navigate taxes, and retire comfortably.
Zoe Financial is an online platform that can match you with a network of vetted fiduciary advisors who are evaluated based on their credentials, education, experience, and pricing. The best part? - there is no fee to find an advisor.