How bad is their debt situation?
During the call, Adam gave a brief overview of his household's financial situation. Despite having a home with about $400,000 in equity, Adam said his family was roughly $800,000 in debt — a staggering figure that, even if interest free and paid off at $4,000 a month, would take them close to 17 years to erase.
Here's how that staggering sum breaks down:
On top of their debt situation, the family only had $10,000 in savings at the time of the call. Considering their lifestyle and their regular loan payments, that sum is hardly likely to carry them through the recommended three to six months worth of expenses.
Kiss Your Credit Card Debt Goodbye
Having a single loan to pay off makes it easier to manage your payments, and you can often get a better interest rate than what you might be paying on credit cards and car loans.
Fiona is an online marketplace offering personalized loan options based on your unique financial situation.
When you consolidate your debt with a personal loan, you can roll your payments into one monthly installment. Find a lower interest rate and pay down your debt faster today.
Get Started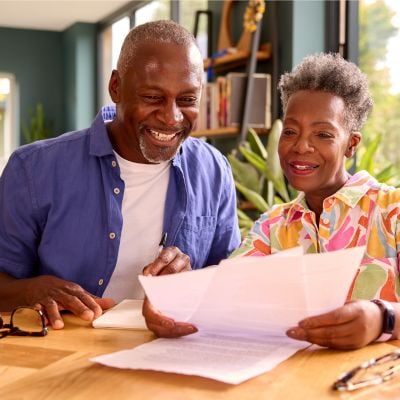 Where do they go from here?
As Cruze sees it, Adam and his wife have a few options: "You could sell your home, take $400,000, wipe this all clean." But she wasn't a fan of that solution.
"There's gonna be no change in this process," she said, "and mathematically, you don't need to sell your house: You guys just need to get your crap together."
Here are the three steps Cruze, a financial coach, and her co-host Delony, a mental health expert, outlined for Adam to get back on track:
Sell both cars and downsize, even if the vehicles are "underwater."
Slash the household budget to $75,000 a year (or $6,250 a month).
Use what's left each month to pay off all debts, starting with the smallest up to the largest.
By the hosts' estimate, following this plan would result in Adam's household being debt-free in 12 to 18 months.
That being said, depending on the interest rates Adam has on his various loans, he might be wise to follow the avalanche debt repayment strategy over Ramsey's preferred snowball approach. The avalanche approach would see Adam and his wife tackle the debt with the highest interest rate, while making minimum payments on the rest, with an aim of saving themselves paying more in interest.
Another thing to note: If Adam and his wife have federal student loans, they're likely paying relatively low interest rates. In that situation, they might consider bolstering their savings while repaying their student loans. Rather than eliminating low-interest debt (below 6% APR) ahead of schedule, they're likely to experience a bigger financial payout by choosing to invest in their retirement or even a 529 college savings plan for the kids.
Finally, as with everything personal finance related, the right answer is personal. Depending on market conditions and what's going on in their lives, Adam may still want to consider downsizing his home. But even for a rich broke guy, there's power in knowing your options.
Sponsored
Follow These Steps if you Want to Retire Early
Secure your financial future with a tailored plan to maximize investments, navigate taxes, and retire comfortably.
Zoe Financial is an online platform that can match you with a network of vetted fiduciary advisors who are evaluated based on their credentials, education, experience, and pricing. The best part? - there is no fee to find an advisor.