Why do you need to check your credit score?
Whether you know your credit score or not, it's probably having a major impact on your life right now.
Large companies called credit bureaus monitor your financial habits and use that info to assign you a number. That number tells people how risky you are to deal with and directly affects the interest you'll pay on things like credit cards, car loans and mortgages.
Why? Banks and other companies don't like lending people money if they're not 100% sure they'll get paid back on time. Even if they do say yes to a person with a low score, they'll often charge a high price to make up for the risk.
Say you're keen to sign up for a cashback credit card: You might struggle to qualify for a card with the same kinds of cash-back rewards rates or low fees that your friends enjoy. There are some good cash-back cards available to people who are still working on their credit, but not many.
Keep in mind that credit scores are also sometimes used as an easy way to judge your overall trustworthiness. Some potential employers and landlords will check your credit before they make a decision on you. And in many states, auto insurers can use your credit history to decide how much to charge.
Monitoring your credit will let you know whether you're suffering ill effects and how much room you have to improve. Plus, if your score seems surprisingly low, that might tip you off to fraud or a harmful reporting error.
Kiss Your Credit Card Debt Goodbye
Having a single loan to pay off makes it easier to manage your payments, and you can often get a better interest rate than what you might be paying on credit cards and car loans.
Fiona is an online marketplace offering personalized loan options based on your unique financial situation.
When you consolidate your debt with a personal loan, you can roll your payments into one monthly installment. Find a lower interest rate and pay down your debt faster today.
Get Started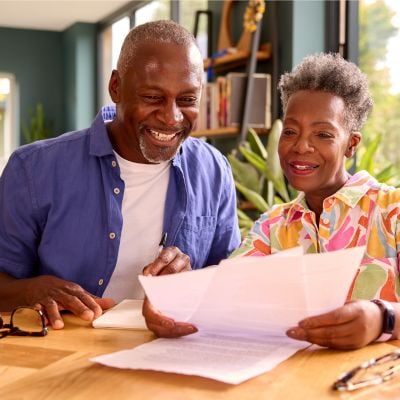 What is considered a good credit score?
First, it's important to understand that you don't have just one credit score. You have many.
Each credit bureau has access to slightly different information about you, and they each use a variety of scoring formulas to judge your trustworthiness for different purposes.
That said, there are two main credit scoring models. The classic FICO model is currently the most popular, while VantageScore is an alternative launched in 2006.
If you're just looking to get an overall impression of your credit health, most any free consumer credit score will do. The calculations share many common factors.
Both FICO scores and VantageScores range from 300 to 850, with 300 being the lowest and 850 being the highest. Here's how FICO breaks down its ratings:
300-640: Low. A credit score in this range suggests you've had major troubles, like foreclosures or bankruptcy. You may struggle to get approved for a standard loan or credit card and may need to explore special options.

640-680: Medium-low. You may have a history of late payments, have defaulted in the past or may be borrowing as much as you possibly can. Loans may have high interest rates tacked on.

680-720: Medium-high. Lenders will know you're trustworthy, granting access to good interest rates and more exclusive credit cards. You may still be locked out of the best products and rates.

720-850: High. With a score this good, you'll have access to high credit limits, the low interest rates, rapid approvals and premium credit card perks.
3 ways to check your credit score for free
1. Contact with your bank or credit card issuer Many banks and credit card companies offer free credit scores to their customers as a perk. You can typically find the option on the company website or app.
Take, for example, the Credit One Bank Platinum X5 Visa. Cardholders get free online access to their credit score, free monthly summaries of their credit reports, and can track changes to their score over time.
In addition, they earn 5% cash back rewards on the first $5,000 of eligible purchases on gas, groceries, internet, cable and satellite TV and mobile phone services each year, then 1% thereafter. Plus 1% cash back rewards on all other purchases.
2. Use a free credit score service You can receive your free credit scores from a number of online providers such as Credit Sesame, Credit Karma, CreditWise and ImportantScore.
These online credit score service companies provide access to a credit score from at least one of the three major credit bureaus — Experian, TransUnion and Equifax — giving you a quick snapshot of your credit status.
Signing up will require you to provide a range of personal information. Once you're in, you'll get access to a free credit score along with free credit monitoring.
The provider will likely recommend a number of paid products and services to you based on your score, but they're not compulsory.
And in case you're worried, looking into your credit score this way does not count as a "hard inquiry" into your credit and is not one of the factors that will affect your score.
3. Find out when applying for a loan If you're thinking about applying for a mortgage, you'll receive your credit score as part of the application process.
Applying for personal loans will also allow you access to a credit score. If you apply for a loan and your application is denied, the lender is required by law to show you your credit score.
They'll also let you know which of the major credit bureaus provided your credit report. If you're not satisfied with the result, you can get a copy of your credit report at no extra charge.
Sponsored
Follow These Steps if you Want to Retire Early
Secure your financial future with a tailored plan to maximize investments, navigate taxes, and retire comfortably.
Zoe Financial is an online platform that can match you with a network of vetted fiduciary advisors who are evaluated based on their credentials, education, experience, and pricing. The best part? - there is no fee to find an advisor.