The amount of interest John owed kept piling up and he tried everything possible to chip away at his $50,000 debt.
"I did a variety of things, from side hustles to selling plasma."
It took John around five years to pay off his debt, and during that time his credit score took a huge hit.
He wasn't sure how to get it back on track, so he turned to a credit counseling service for help.
"They directed me to several tools to use, one of which was Credit Sesame," John says. It was a total game-changer.
When John started using Credit Sesame his score was in the mid-500s — today it's over 830.
An increase of nearly 300 points
Credit Sesame analyzed John's credit report and gave him personalized advice on how to increase his score — things like which bills to pay off first, when to bump up his credit limit, and how to cut down on his spending.
"It [helped] me to monitor the number of accounts I have and to be mindful of the importance of having a good mix of credit," says John.
Credit Sesame also provided free tools to help John understand why his credit score was where it was, and taught him how to make the right financial moves in the future.
"I found the free score simulator and credit report card most useful," John says. "They helped me stay on top of what was going on with my credit and easily monitor my progress."
With the help of Credit Sesame, John saw his score increase by almost 300 points.
The stress of bad credit is gone, and he has more time and energy to spend on what matters most — his wife Nicole and their three kids.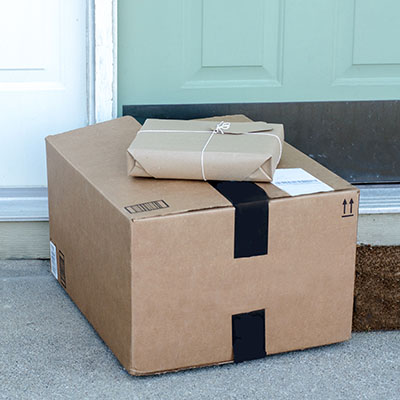 A life-changing decision
For a long time, John's financial outlook was bleak.
"My credit was in shambles and quickly going nowhere," he says. "I was not financially literate."
Monitoring his credit for free with Credit Sesame changed his attitude completely.
"I began to learn the importance of credit and how to use it to manage my financial life."
Now John is debt-free, his credit score is excellent, and he even runs his own finance website, Frugal Rules, which helps teach others how to avoid making the same mistakes he did.
Credit Sesame helped John, and it can help you too. Sign up today — it only takes two minutes, and it won't cost you a cent.
Sponsored
Fine art as an investment
Stocks can be volatile, cryptos make big swings to either side, and even gold is not immune to the market's ups and downs.
That's why if you are looking for the ultimate hedge, it could be worthwhile to check out a real, but overlooked asset: fine art.
Contemporary artwork has outperformed the S&P 500 by a commanding 174% over the past 25 years, according to the Citi Global Art Market chart.
And it's becoming a popular way to diversify because it's a real physical asset with little correlation to the stock market.
On a scale of -1 to +1, with 0 representing no link at all, Citi found the correlation between contemporary art and the S&P 500 was just 0.12 during the past 25 years.
Earlier this year, Bank of America investment chief Michael Harnett singled out artwork as a sharp way to outperform over the next decade — due largely to the asset's track record as an inflation hedge.
Investing in art by the likes of Banksy and Andy Warhol used to be an option only for the ultrarich. But with a new investing platform, you can invest in iconic artworks just like Jeff Bezos and Bill Gates do.