Breaking down the numbers
Raising a child, from the day they're born until they turn 18, will cost a family on average about $310,000 — or $17,000 per year — according to a August 2022 Brookings Institute analysis of data from the U.S. Agriculture Department. This figure is based on families with two children — costs are likely to diminish with each additional child, while families with just one child may pay more. The exact amount may also vary depending on income and where a family lives.
A January 2023 survey by the National Database of Childcare Prices showed that child care prices made up 7% to 20% of household median income in 2018. As a frame of reference, the U.S. Department of Health and Human Services considers daycare affordable if it is below the 7% threshold.
Child care continues to get more expensive for the average American. However, over 72% of parents surveyed in Illumine's 2022 Cost of Care study said that "center-based care" for their infant makes up 10% of their income, and 51% admit it makes up more than 20.
In a June 2022 survey by Care, 63% of parents reported a climb in child-care expenses over the previous year, with more than half saying they spend more than 20% of household income on that budget line alone.
Nearly 60% of parents in Care's June 2022 survey said they planned to spend over $10,000 on child care over the course of the year. This would make child care more expensive than the average cost of in-state tuition which is $9,377, according to the Education Data Initiative. For many, these costs are difficult to keep up with.
Read more: Warren Buffett gets gloomy: America's 'incredible period' is coming to an end. Here's what nervous investors can do right now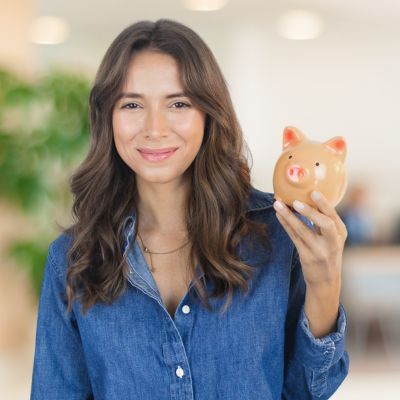 Don't let your money idle in low-interest accounts! Savvy savers are earning up to 10x more interest by keeping their hard-earned cash in a high-yield savings account. Find some of the best options here.
Get Started
How employers can help
Parents want time with their family, and that's especially true with a newborn. If businesses want to retain talent, parental leave policies may need to change. In a separate survey, 42% of Americans stated they didn't feel their boss supported parental leave, and 22% felt they were passed over for promotions or raises for taking that leave.
Over 30% of respondents worried they may lose their job entirely for either requesting or taking parental leave.
Parents take, on average, just 18 days of paid leave, with a further 18 unpaid, according to the survey. As well, 73% of parents do not feel they get enough family leave. This is becoming more of an issue as the U.S sees a rise in couples that have two parents working full time. Such couples now make up about half of two-parent families. Additionally, the percentage of moms who work either full or part time is over 70% as of 2019, according to the Pew Research Center.
As a result, the U.S. has a reputation for having one of the worst parental leave policies among developed countries, and it could come back to bite employers who don't get ahead. But in the meantime, how are parents going to manage?
Tips to get ahead
To stay within their budget, 51% of parents in the Care survey stated they're cutting back on certain non-essential costs, including leisure activities, vacations and travel. Nearly half have reduced spending on food and dining out, along with other items like clothing.
Aside from eating at home more, there are a number of ways you can reduce other monthly costs. Insurance premiums are set to keep rising in 2023, but if you haven't examined your auto and home insurance policies for a while, seeing if there are better rates available to you now could be an easy budget win.
Taking a few minutes to shop around and compare quotes online could save you hundreds that could then go toward your babysitting bill.
If you can relate to that mom's Reddit post and you are looking for much-needed relief from monthly debt payments, consolidation could give you that room to breathe. When you consolidate debts, you take out a new low-interest loan and use it to pay off all of your high-interest debt.
With the average credit card interest rate in the U.S. hitting 24.06% this month, according to Lending Tree, taking a few minutes to check what loan offers you're eligible for seems like time well spent. If you want to get out of debt sooner and save even more on interest, you can also choose a shorter repayment plan.
Other Care survey respondents have explored more creative options, with about 31% considering taking on a second job, while a quarter of parents plan on changing jobs. One in five stated they plan to leave the workforce entirely.
Buying second-hand baby clothes, selling items online, or starting a passion project to bring in cash are just a few ways parents can try bringing in more revenue without having to rely on grandma's support.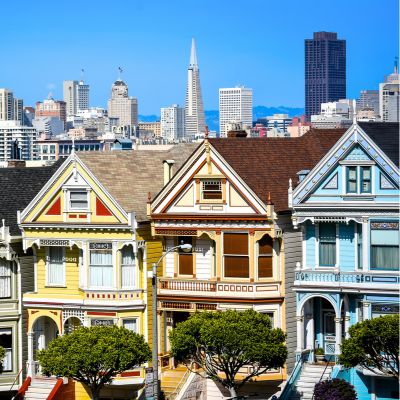 Believe it or not, you don't need millions, or even hundreds of thousands to invest in real estate. Arrived is an online platform where you can invest in shares of rental homes and vacation rentals without the headaches of being a landlord.
Learn More
What to read next
Sponsored
Kiss Your Credit Card Debt Goodbye
Millions of Americans are struggling to crawl out of debt in the face of record-high interest rates. A personal loan offers lower interest rates and fixed payments, making it a smart choice to consolidate high-interest credit card debt. It helps save money, simplifies payments, and accelerates debt payoff. Credible is a free online service that shows you the best lending options to pay off your credit card debt fast — and save a ton in interest.