1. Save your spare change
Redirecting all your spare change to emergency savings should be top priority right now.
If your employer lets you go, you'll need to have as much cash on hand as possible to tide you over until your unemployment benefits kick in or you start a new gig.
So right now, that could mean temporarily lowering your 401(k) contributions or other retirement account deposits and putting that money into your emergency savings account. If you don't have an emergency savings account, you need to start one ASAP.
You could do that by opening a high-yield savings account to grow your emergency fund more quickly. A high-interest account could earn you upwards of 4.00% APY, which is nearly 200 times more than some regular savings accounts.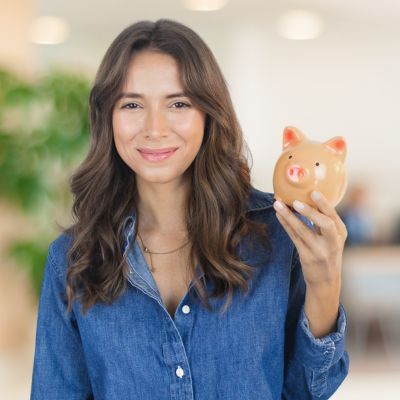 Don't let your money idle in low-interest accounts! Savvy savers are earning up to 10x more interest by keeping their hard-earned cash in a high-yield savings account. Find some of the best options here.
Get Started
2. Start networking (if you haven't already)
Even if you're still working and your employment situation seems relatively secure, things could drastically change at a moment's notice. Don't get blindsided by a layoff. Keep up your networking both in-person and online.
Start by polishing up your resume and job profiles on sites like LinkedIn. Add new skills to your LinkedIn profile and strike up a relationship with recruiters. Keep in contact with professional friends and former colleagues via phone, email, and social media.
You'll want to start laying the foundation for your job search while you still have a job. And thanks to myriad job listings websites, it's never been easier to connect with a whole host of employers just waiting to find you the perfect job.
3. Diversify your income
Hunting for a potential replacement job shouldn't be your only fallback. What happens if you lose your job before you've found other opportunities?
Side gigs. You may want to carve out a side gig for yourself to make sure you'll keep your finances afloat. That could mean driving for Uber or Doordash, or becoming a groceries courier for Instacart.
Even if this bridge job isn't exactly in line with your career path (or several rungs below your experience level), having a side income will at least give you a bit of a soft spot to land on if your regular paycheck goes away.
Freelance. If you have any digital skills, you can garner some serious pocket money by putting your talents to use. A freelance marketplace can help you find money-making assignments if you're a whiz with film editing software, Photoshop or even have a niche skill like voice acting.
Money-making apps. And, since you're spending so much time on your smartphone, why not earn some money for it?
For example, one app asks you to take short, simple surveys and will compensate you for your time with gift cards — sometimes up to $100. A $100 gift card just for my opinions? I'll take it.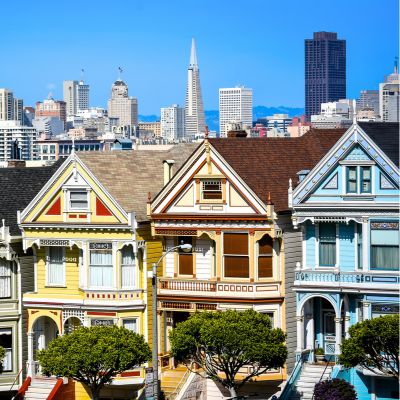 Believe it or not, you don't need millions, or even hundreds of thousands to invest in real estate. Arrived is an online platform where you can invest in shares of rental homes and vacation rentals without the headaches of being a landlord.
Learn More
4. Stick to a cash-only diet
To start getting a handle on your finances, your first step should be the most obvious one: Stop accumulating debt. Ditch your credit card wherever possible to avoid piling up more debt.
Instead, use cash.
Consider trying the popular "envelope method," where you work out your monthly budget, withdraw that amount from the bank and then separate the cash into envelopes labeled for "gas," "groceries" and other day-to-day spending. The cash-stuffing strategy has even gone viral on TikTok recently.
The idea is that it's so easy to go a few dollars over budget when you swipe your credit card, but cash forces you to be more mindful.
If you like getting cash back from a credit card, another option is to look for a bank account that earns you cash back on your purchases with a debit card.
5. Lower your current debts
You also have some options to make extra money without working.
First, take a look at your credit card debt. Are your interest rates sapping every last bit of income you had for the month? Quit making a credit card company richer and instead consolidate your debt into one lower-interest loan.
Secondly, if you have a mortgage and are scrambling to make your payment each month, look at your options for refinancing.
Another option to save more money right now is to look at your insurance. Comparing quotes on your auto and homeowners insurance could save you hundreds.
Sponsored
Kiss Your Credit Card Debt Goodbye
Millions of Americans are struggling to crawl out of debt in the face of record-high interest rates. A personal loan offers lower interest rates and fixed payments, making it a smart choice to consolidate high-interest credit card debt. It helps save money, simplifies payments, and accelerates debt payoff. Credible is a free online service that shows you the best lending options to pay off your credit card debt fast — and save a ton in interest.