1. Negotiate to stay in your home
If you can't afford housing, don't panic. Look at your options instead.
Are you a homeowner? If you're struggling with your mortgage payments, keep in mind that Fannie Mae and Freddie Mac are extending their moratorium on foreclosures on single-family mortgages until at least Aug. 31, 2020.
Mortgage companies can also offer to homeowners in COVID-19-related forbearance the option to defer missed payments until they sell or refinance their homes or reach the end of their loans.
Are you a renter? If you can't pay rent for the upcoming month, it's best to speak with your landlord sooner rather than later. You may be able to come to a resolution that doesn't involve eviction or having delinquent payments on your credit report.
Renters should also check with their local housing agencies about relief programs. Many cities have funds that will help you by paying at least part of your rent directly to your landlord.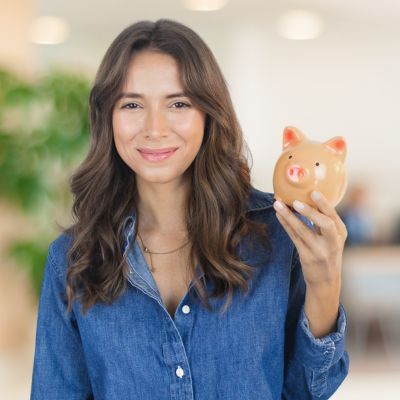 Don't let your money idle in low-interest accounts! Savvy savers are earning up to 10x more interest by keeping their hard-earned cash in a high-yield savings account. Find some of the best options here.
Get Started
2. Ditch your current car insurance and save yourself $800
If you need to free up extra room in your budget, one of the easiest places to start is to cut back on your monthly bills — like your current car insurance.
In most places, it's straight up illegal not to have it, so you've probably accepted that you're going to pay through the nose for it. But you don't have to.
A free website called Savvy will help you find the best rates — in just 30 seconds. In fact, it saves people an average of $826 a year.
All you have to do is connect your current insurance, then Savvy will search hundreds of insurers for a better price on the same coverage. It'll even help you cancel your old policy and get you a refund from your current insurer.
Best yet: This is totally free.
If you find a better deal, you can switch right away and don't have to wait for your next renewal or even your next payment.
3. Talk to your credit card companies
Ask your credit card company about hardship programs. Many credit card issuers are offering relief on a case-by-case basis. Those options can include:
Waiving late fees
Waiving interest charges
Reducing monthly payments
Temporarily reducing interest rates
Allowing skipped payments
Changing payment due dates
Increasing credit limits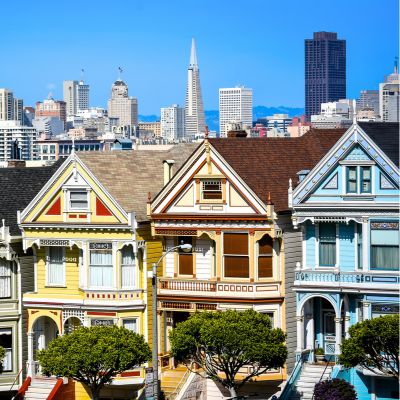 Believe it or not, you don't need millions, or even hundreds of thousands to invest in real estate. Arrived is an online platform where you can invest in shares of rental homes and vacation rentals without the headaches of being a landlord.
Learn More
4. Cut your food budget by planning ahead
Even if you're gainfully employed and not in imminent danger of being evicted, you're probably struggling with bills like most of us are. Groceries are a huge part of everyone's budget these days, so they're a big target for savings.
Try preparing for the week ahead with some meal planning. This goes beyond just making a shopping list. Real meal planning helps you save money because it helps you use what you buy, preventing food and money waste. It also prevents you from spending extra cash on emergency lunches or late-night takeout.
First, figure out how many meals you're responsible for making every week. If it's just you, your answer might be 21: seven breakfasts, lunches and dinners. If you have a family, count meals per person — a dinner for three people counts as three dinners, even if you all eat the same thing.
Now figure out how much food you'll need to buy to make it until your next grocery trip. If you buy the same items repeatedly, you know which ones to stock up on when they go on sale. Stocking up on sale items also helps you freeze meals for the future. If there's a way to buy in bulk and prep the foods you eat the most often, do it!
5. Get your unemployment benefits extended
Still out of work? Your state's Unemployment Insurance benefits may be expiring soon if you were approved at the start of the pandemic. If you're still out of work and unsure how you'll pay the bills when your benefits run out, panic may be setting in.
Here are two important things you need to know: One, extensions are available. But, two, they're not automatic.
If your state benefits are expiring, apply for an unemployment extension through Pandemic Emergency Unemployment Compensation, or PEUC, funds: a 13-week extension from the federal government.
The catch: You can only apply for this extension once you have run out of your state benefits.
In the meantime, focus on landing a bridge job, which is basically any work that can help you survive, even if it's not in your field.
If you've been denied unemployment benefits, you may want to apply again. At least 25 states require you to be denied for regular unemployment before you can apply for Pandemic Unemployment Assistance, which is available to gig workers, side hustlers, independent contractors and others who wouldn't traditionally qualify for unemployment.
This was originally published on The Penny Hoarder, which helps millions of readers worldwide earn and save money by sharing unique job opportunities, personal stories, freebies and more. The Inc. 5000 ranked The Penny Hoarder as the fastest-growing private media company in the U.S. in 2017.
Sponsored
Kiss Your Credit Card Debt Goodbye
Millions of Americans are struggling to crawl out of debt in the face of record-high interest rates. A personal loan offers lower interest rates and fixed payments, making it a smart choice to consolidate high-interest credit card debt. It helps save money, simplifies payments, and accelerates debt payoff. Credible is a free online service that shows you the best lending options to pay off your credit card debt fast — and save a ton in interest.