Bad idea: Taking out a payday loan Suze Orman once begged listeners of her podcast to never take out a payday loan, saying: "If you do it, it will be the biggest mistake you have ever made."
Many financial experts agree that the sky-high interest rates of payday loans, reaching well past 60% APR in many cases, just force desperate people to take out additional loans to pay off their snowballing debt.
If you need to borrow a small amount of money fast, companies online can match you with multiple lenders and credit unions in minutes — supplying you with funds at much lower rates than payday loans. Once approved, you should get the money within a couple of business days.
Fiona is a handy website that will let you quickly compare rates from multiple lenders at once, with no hidden fees. You can borrow as little as $1,000 or as much as $100,000.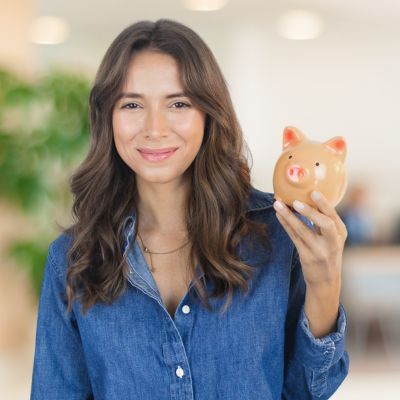 Don't let your money idle in low-interest accounts! Savvy savers are earning up to 10x more interest by keeping their hard-earned cash in a high-yield savings account. Find some of the best options here.
Get Started
Good idea: Hunting for lost and unclaimed money In better times, it wouldn't be a big deal if you lost track of a bit of cash. That's probably not the case anymore.
It's surprisingly common for people to accidentally leave cash behind as they switch banks or open new checking and savings accounts. And relatives will often name people in their life-insurance policies without ever telling them.
You might not think that applies to you — but a lot of people think the same thing. That's why more than $40 billion is sitting around unclaimed in the United States, according to the National Association of Unclaimed Property Administrators.
Start your search at MissingMoney.com, where you can either enter your name or look up your state's unclaimed property unit.
Once you've done that, check with the IRS to ensure you haven't missed any tax refunds. If you think you qualified for something but forgot to file, you can amend past tax returns for up to three years.
Bad idea: Using your crisis cash to pay down debt Since some creditors are providing leeway to folks who need financial relief, paying down your debt right away with your stimulus check or unemployment benefits could be a mistake — especially if that's all the cash you have.
Call around, because some credit card issuers are suspending interest charges and deferring bill payments. And more than 4.75 million people have taken advantage of mortgage forbearance programs.
Pushing pause on your debts can free up some extra wiggle room in the short term for emergency savings and other necessities.
If you need to use the funds to pay your bills, look into whether you can drop the interest rate on your existing debts.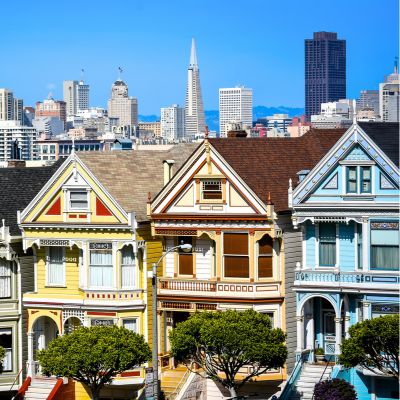 Believe it or not, you don't need millions, or even hundreds of thousands to invest in real estate. Arrived is an online platform where you can invest in shares of rental homes and vacation rentals without the headaches of being a landlord.
Learn More
Good idea: Consolidating your debt Carrying a little debt is fine, but if you've been relying on credit cards and other types of loans to stay afloat during the pandemic, your monthly bills could be terrifying.
Interest and late fees are still accumulating on debt owed to private companies, unless your state government decides otherwise. Yes, some credit card companies are offering to defer a payment or two, but that's not going to get you far if you're out of work or supporting someone else.
Before you hand over your much-needed unemployment benefits or stimulus check to lenders, try to consolidate all of your debt into one low-interest loan.
You'll only have one bill to worry about each month, and it'll be much easier to catch up when you're not wasting so much of your money on interest. You could save hundreds per month and thousands over the course of your loan.
Bad idea: Focusing only on shopping expenses If you haven't checked in a while, it's time to ensure you're still getting a good deal on everything you buy.
Of course, you'll want to think about the things you actively purchase. Have you switched to store-brand groceries and generic drugs? Have you tried hunting for deals at the dollar store?
However, it's even more important to scrutinize the money automatically coming out of your account every month. Check your phone bill: Are you paying for data you're not using while you're stuck at home? Is your streaming service really giving you the most bang for your buck?
And if you're not driving as much anymore, it would be easy to forget about your car insurance. It's a major expense, and rates can vary wildly from provider to provider. You'll want to use a service like SmartFinancial to compare rates and make sure you're not spending way too much for the same coverage.
Good idea: Maximizing your downtime Nobody's judging you for spending your time indoors learning TikTok dances. It's a safe and free activity! But you could be using your internet downtime to earn extra cash for groceries and other purchases.
Swagbucks is a reward program that gives you cash and gift cards for simple tasks like completing surveys and watching fun videos. It's like a traditional focus group, but you don't have to leave the house. Or your bed.
How often you choose to participate is totally up to you, so you can go at your own pace. Put it down for a few days and pick it back up when you have time.
Bad idea: Begging friends and family Seeking help from others should be a last resort right now. Money is a sensitive subject at the best of times, but the pandemic is straining people who might have otherwise been happy to help.
Having one party indebted to the other is a surefire way to throw any relationship dynamic off-kilter. It's a breeding ground for resentment and hostility.
Of course, if you're under threat of eviction or missing critical medication, you should ask for help. Just be judicious about who you ask. Do they have a steady income? A young family they need to support?
If you get a "yes," agree on a concrete schedule and deadline for repayment — and show some extreme gratitude.
Good idea: Picking up a side gig It's especially hard to find a stable job right now — and if you've already got one, you may not want to risk leaving in search of better pay. So how can you earn more if you need it?
Thankfully, we have more money-making options today than past generations did during times of crisis. Whether you have a lot of time on your hands right now or a little, you can easily turn it into extra money by starting a side hustle on a digital marketplace.
Fiverr lets you charge between $5 and $10,000 per gig, so it doesn't matter what your talent is. You could do something simple, like write a blog post, compose a jingle, draw a caricature or record some voice lines. Or you can flex your serious marketing or programming skills.
With the magic of the internet, you can find someone out there willing to pay for it.
Bad idea: Getting a cash advance on your credit card If your bank account is running low and you need to grab some cash, it's tempting to pop by an ATM for a quick, small loan. But just because it's easy doesn't mean it's smart.
The fees on a cash advance add up real fast. Your card issuer will charge either a flat fee or a percentage of the amount you withdraw. Then the bank or ATM company will charge you for the transaction. Worst of all, interest rates on cash advances kick in right away, instead of at the end of your usual billing period.
Cash advances should be for sudden emergencies, not prolonged ones. There are better ways to access small loans.
In fact, you may want to take a break from credit cards for a while. They're convenient, but it's hard to justify carrying a balance with high interest right now. Plus, these days you can get great perks like cash back on a debit card, so you can be rewarded for spending money you actually have.
Good idea: Refinancing your home or student loans Chances are your mortgage or student loan was around before the pandemic and will be around for years after it's over. But if your income has been affected, those big payments are much harder to make now.
Thankfully, people carrying long-term debt are getting a hand during the crisis. Homeowners can try to apply for forbearance, and federal student debt is on pause. And even if those options don't apply to you, everyone can take advantage of today's rock-bottom interest rates.
By refinancing your debt, you can replace your old high-interest loan with a new one. You can shave hundreds off the cost of your monthly payments and save thousands over the life of your loan.
Sounds complicated? It's not. Whether you're refinancing a home loan or student loan, all you have to do is fill out a short survey and pick which lender you want to save you money.
Sponsored
Kiss Your Credit Card Debt Goodbye
Millions of Americans are struggling to crawl out of debt in the face of record-high interest rates. A personal loan offers lower interest rates and fixed payments, making it a smart choice to consolidate high-interest credit card debt. It helps save money, simplifies payments, and accelerates debt payoff. Credible is a free online service that shows you the best lending options to pay off your credit card debt fast — and save a ton in interest.