WATCH NOW: Video: Suze Orman tells a cautionary tale on what happens when you can't cover your next financial emergency
If you're not saving, you're not alone
When it comes to how people handle financial emergencies in the U.S., there are some shocking statistics.
In 2021, a third of Americans couldn't cover a $400 emergency expense, according to the Federal Reserve.
That number spiked to 67% in 2022, and SecureSave's survey also found that only roughly 1 in 3 Americans could pay that $400 without tapping their credit cards or taking out a loan.
Orman says big problems can happen when you have to reach for your credit cards or tap into your 401(k) to cover those unexpected expenses.
It's part of the reason she co-founded SecureSave, a company that aims to help people build up their emergency savings through their employer, similar to a 401(k).
Orman, who has written several books on personal finance and is the host of the Women & Money Podcast, sat down with Moneywise in November to talk about the importance of emergency savings.
"It's yours and sometimes things happen in life and you should have a little account that's just yours that nobody can get … just to keep you safe and sound."
Kiss Your Credit Card Debt Goodbye
Having a single loan to pay off makes it easier to manage your payments, and you can often get a better interest rate than what you might be paying on credit cards and car loans.
Fiona is an online marketplace offering personalized loan options based on your unique financial situation.
When you consolidate your debt with a personal loan, you can roll your payments into one monthly installment. Find a lower interest rate and pay down your debt faster today.
Get Started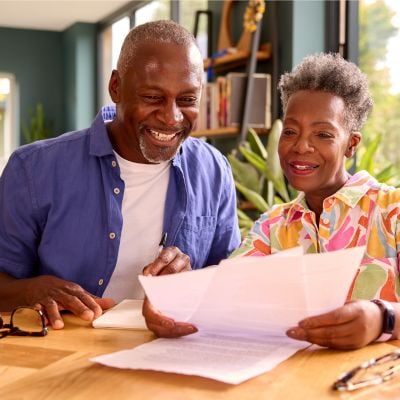 The snowball effect in action
Putting emergency expenses on a credit card might mean you'll end up paying far more for it then you would have if you paid it in cash to begin with – and that's when the snowball effect gets you.
Orman gives the example of what can happen when something as simple as your car battery dies.
"Now your car can't go anywhere and you have to get to work. And you don't have the money to do it."
Orman told Moneywise a story of a woman she knew fell into this predicament, her battery died and her car broke down and she was taking Ubers to get around.
"And I said, 'and how much does that cost you?' She said, 'Well, I'm putting it on my credit card.'"
Read more: This secretary in Illinois built a $7M fortune starting with $180. Here's the one powerful technique that made Grace Groner rich — and can change your life too
Orman says the woman's car had been towed and she had to pay down traffic tickets before she could get it back. The woman was $1,100 in debt and still didn't have her car back and working.
"And it's gonna get worse for her as well. I said, 'Why didn't you pay the tickets when you got the tickets?' She said 'I didn't have the money to pay the tickets.'
What starts as a fairly innocuous issue can quickly become a financial hole that can take years to dig your way out of.
Save what you can
In a recent blog, Orman repeated her mantra on the need for savings.
"Your goal should be to have one year of living costs set aside in a savings account at a federally insured bank or credit union."
With inflation running at the highest point in decades, no one is disputing how difficult it is to save right now – but it's also necessary.
Experts generally recommend setting aside three to six months' worth of living expenses in normal circumstances.
While that may not be possible for many Americans, Orman told Moneywise starting small is much better than not saving at all.
"Listen, $10 is better than nothing. $50 is better than $10, $100 is better than $50. Because really, sometimes $200, $400 can make a world of difference in your situation."
She says it's never too late to start your "freedom account".
"Once you start saving, and you look at it, it's like 'Oh my God, I like it. I like it. It's not only easy, I don't miss it."
Sponsored
Follow These Steps if you Want to Retire Early
Secure your financial future with a tailored plan to maximize investments, navigate taxes, and retire comfortably.
Zoe Financial is an online platform that can match you with a network of vetted fiduciary advisors who are evaluated based on their credentials, education, experience, and pricing. The best part? - there is no fee to find an advisor.