Why auctioneers are important
Auctions have been significant to the U.S. economy since the Puritans first landed in the 1600s. They've played a crucial role in the building of settlements by helping to distribute farm equipment and animals, and being an effective method for turning assets into cash.
And to this day, they're consistent moneymakers —the revenue from U.S. fine art auctions alone totalled $15.9 billion in 2022.
In auctions, items up for bid usually have an open, common value, which means potential bidders know their approximate market value.
Bidders typically bid lower than they think the item is worth, in an attempt to avoid what's called the "winner's curse," or paying over market-value for what they want.
The auctioneer's job is to get the highest prices possible for their clients, and their energy and ability to engage the crowd can either increase or neutralize potential profits.
"I can entertain them a little bit — I'm going to motivate and inspire them," says Rob Jolles, a part-time charitable auctioneer. "But at the end of the day, it's information."
Kiss Your Credit Card Debt Goodbye
Having a single loan to pay off makes it easier to manage your payments, and you can often get a better interest rate than what you might be paying on credit cards and car loans.
Fiona is an online marketplace offering personalized loan options based on your unique financial situation.
When you consolidate your debt with a personal loan, you can roll your payments into one monthly installment. Find a lower interest rate and pay down your debt faster today.
Get Started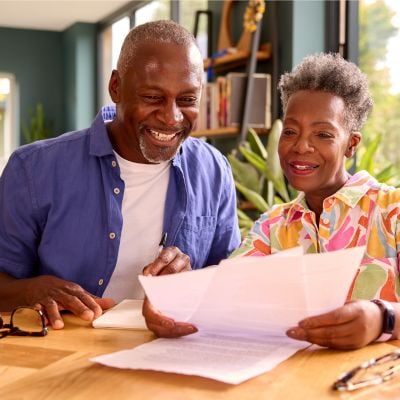 Chanting and other unique skills
Let's dig a little deeper into the auctioneer's chant.
The faster the auctioneer chants, the more excited the bidders become, and the more money is (hopefully) made.
The chants themselves are pretty straightforward. They quote the bid that's been accepted and then ask for more. A video by Elite Auction and Fundraising Services says that it's just a matter of practicing your chant to become faster at it, then trying it out in front of a crowd.
"It just kicks up a level of energy there," says Jolles. "I actually have to warm up a little bit when I chant — it's exhausting."
Not just smooth talking
Being an auctioneer involves a lot more than just talking fast, though; if you want to get up there on the podium, there are courses you'll need to take and exams you'll need to pass.
License requirements vary from state to state, according to the Western College of Auctioneering, and before you practice you'll need to have all your certifications in order.
Jolles, for example, studied for 80 hours in order to become licensed in Virginia, finishing with a four-hour examination. He maintains his auctioneer's license in 18 states.
Stop overpaying for home insurance
Home insurance is an essential expense – one that can often be pricey. You can lower your monthly recurring expenses by finding a more economical alternative for home insurance.
SmartFinancial can help you do just that. SmartFinancial's online marketplace of vetted home insurance providers allows you to quickly shop around for rates from the country's top insurance companies, and ensure you're paying the lowest price possible for your home insurance.
Explore better rates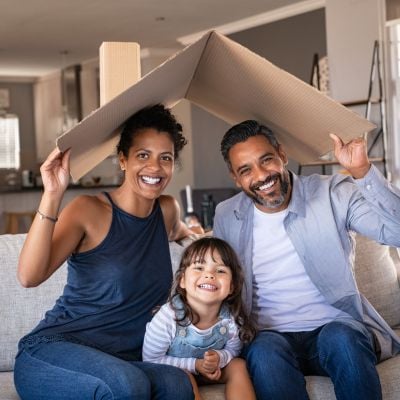 The court jester who's also the king
Auctioneering can be a demanding job— one where you're expected to make a lot of money for your client while helping the buyers believe they've scored a major deal.
You have to be a highly successful salesperson and an entertainer.
But if you have the keen eye, energy and are willing to put in the time, it can be an extremely rewarding career.
"It's a really cool profession, particularly for somebody who speaks for a living, to sort of aim it at an audience in a different way," says Jolles.
So, if you ever get the chance to attend an auction in person, remember there's a lot of strategy as well as fun built into the event.
And when you hear the auctioneer's chant racing through your ears like a caffeinated cheetah, just be careful — before you know it, you may find yourself bidding on that Chewbacca garden gnome you never knew you needed.
Sponsored
Follow These Steps if you Want to Retire Early
Secure your financial future with a tailored plan to maximize investments, navigate taxes, and retire comfortably.
Zoe Financial is an online platform that can match you with a network of vetted fiduciary advisors who are evaluated based on their credentials, education, experience, and pricing. The best part? - there is no fee to find an advisor.