Bring in a professional to help
When it comes to life's biggest financial decisions, there's no need to make them alone.
SmartAsset is an online hub for consumer-focused financial information and advice. Their platform connects you with specialized financial advisors who can help you achieve your financial goals.
Just complete a short survey about your financial status as well as your retirement and investment goals and their algorithm will match you with three options for a vetted fiduciary advisor in your area.
SmartAsset's platform is built on data and trust from their users — just ask the thousands of people who used it to find a financial advisor last month.
Advisor consultations are free so take the short quiz today and get matched with advisors near you.
Kiss Your Credit Card Debt Goodbye
Having a single loan to pay off makes it easier to manage your payments, and you can often get a better interest rate than what you might be paying on credit cards and car loans.
Fiona is an online marketplace offering personalized loan options based on your unique financial situation.
When you consolidate your debt with a personal loan, you can roll your payments into one monthly installment. Find a lower interest rate and pay down your debt faster today.
Get Started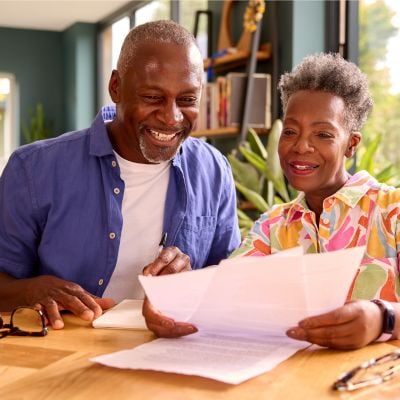 Save hundreds on auto insurance
If your financial situation has been affected by the pandemic, and now by rising inflation, you're probably on the lookout for a quick way to trim down your monthly expenses.
Ask yourself this: When was the last time you shopped for a better rate on your car insurance?
WalletHub conducted a study saying that the minimum amount of monthly coverage costs the average American $60.
But, depending on which state you live in, driving history and the make and model of your car, there are some insurers that can offer you as little as $22 a month for insurance.
Thanks to SmartFinancial, comparing multiple insurance companies is easier than ever.
When you sign up for SmartFinancial, they'll ask you some quick questions that help determine your insurance rate and what discounts you're eligible for.
In the same amount of time it takes to watch a cat video on YouTube, you could save almost $40 a month.
An app that invests your spare change
Acorns is an investing service and savings tool rolled into one.
When you make a purchase on your credit or debit card, Acorns automatically rounds up the price to the nearest dollar and places the excess — the coins that would wind up in your pocket if you were paying cash — into a smart investment portfolio.
Let's say you purchase a doughnut for $2.30. Before you're done licking the sugar off your fingers, Acorns will round the amount to $3.00 and invest the 70-cent difference for you. That's all there is to it.
Your spare change may not seem like much, but look at this math: $2.50 worth of daily round-ups add up to $900 per year — and that's before your savings earn money in the market.
Acorns' portfolios aren't just your average work of algorithmic wizardry. They were put together with assistance from the very human, very Nobel Prize-winning economist Harry Markowitz. It is also backed by celebrity entrepreneurs such as Ashton Kutcher, Dwayne "The Rock" Johnson and Bono.
Sign up today and collect a $10 bonus just for getting started. Where your savings go from there is up to you.
Stop overpaying for home insurance
Home insurance is an essential expense – one that can often be pricey. You can lower your monthly recurring expenses by finding a more economical alternative for home insurance.
SmartFinancial can help you do just that. SmartFinancial's online marketplace of vetted home insurance providers allows you to quickly shop around for rates from the country's top insurance companies, and ensure you're paying the lowest price possible for your home insurance.
Explore better rates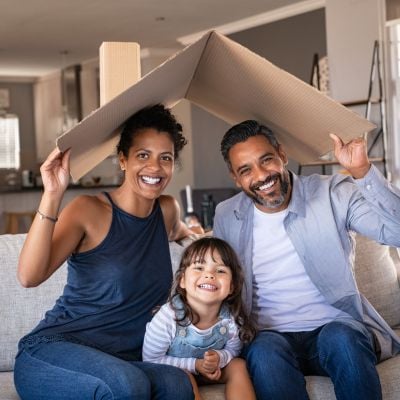 Compare rates on home insurance
Your home is one of the biggest financial investments you'll ever make, so protecting it against risks like damage, theft and vandalism is a no-brainer.
But, as with food and gas prices, home insurance premiums are on the rise. The average price of a home insurance policy in 2022 is $1,680 — nearly 40% higher than it was 12 years ago.
And on top of that, if your home state is prone to severe weather or natural disasters, you could pay up to $1,700 more than the average each year.
If you want to get the best deal possible on coverage for your home — no matter where you live — you'll need to comparison shop multiple home insurance companies.
With SmartFinancial you can find the lowest prices on home insurance online, and it only takes three minutes.
You just answer some quick questions about yourself and the type of insurance you want, and SmartFinancial will instantly sort through over 200 insurers to find you the best deals available in your area.
SmartFinancial makes it easy to find the best rate available — take a few minutes today and get your home the protection it deserves.
Sponsored
Follow These Steps if you Want to Retire Early
Secure your financial future with a tailored plan to maximize investments, navigate taxes, and retire comfortably.
Zoe Financial is an online platform that can match you with a network of vetted fiduciary advisors who are evaluated based on their credentials, education, experience, and pricing. The best part? - there is no fee to find an advisor.