Make that budget, finally!
So many articles out there tell Americans to create a budget if they want to stay on top of their spending and bills. Yet how many of us actually do it? According to one study, only about 32% of Americans have a monthly budget prepared. The rest of us are merely flailing in the wind.
In another survey, of those who have budgets in place, 73% admitted they don't stick to it. And that's the key — if you really want to stay on top of bills and keep your home under your name, first up is making a budget and sticking to it.
There are plenty of budgeting tools you can start for free online, and the rest you can hammer out with your financial adviser.
More: How to set a realistic budget — and stick to it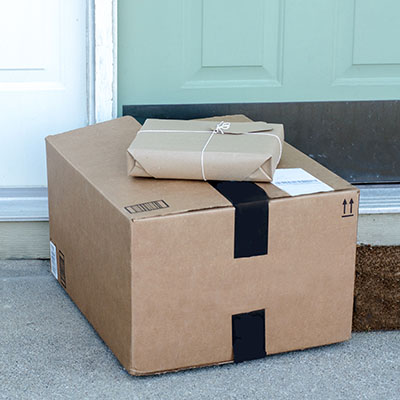 Pay off debts
To stop yourself from falling behind on monthly bills, after you've created your budget, your next step should be to pay off your debts.
Many Americans have several types of debt, ranging from the long-term like student loans and mortgages, to more short-term like credit card debt. If you're carrying a few balances, it can be overwhelming to decide what to prioritize.
A great way to chip away at it is to line up your debts from highest interest rate to lowest. In your budget, you should have a section specifically for paying down debts, reflecting the most you can afford to put aside each month.
While you should always meet the minimum payments of your other loans, plan to put the rest of what you've budgeted for against the loan with the highest interest rate first.
Once that loan is paid down, move to the next on the list. In no time, you'll be feeling much more financially stable.
Create an emergency fund
Another line in your budget should be for an emergency fund. This fund could be used specifically to address an issue like paying off property taxes, and could be the line between losing your home or holding onto it.
Ideally, an emergency fund should include about three months worth of wages. While 76% of Americans say they have some funds set aside for emergencies, 39% have less than a month of income in savings, according to a survey from the Consumer Financial Protection Bureau.
And of course this fund can help you out of all kinds of jams — not just overdue property taxes. If you lose your job, go through an illness, or run into any other type of emergency, you'll have it on hand to help you through the tough times.
Your savings don't have to just sit in a savings account — you could always choose to invest with help from your advisor, creating even more funds for future use. Just make sure it's easily accessible if you need to pull any money out in an emergency.
Sponsored
What are your spending habits?
When you know where your money is going, you can make better financial decisions.
With Rocket Money, get a breakdown of your spending to see exactly where your money is going. Manage subscriptions, lower your bills and put your savings on autopilot.
Managing money just got easier with the Rocket Money app.