Know what you're looking for The term "financial adviser" is extremely broad, so it's a good idea to know exactly what you're looking for before you start your search.
Financial advisers offers three main types of services:
Financial planning. Financial planners take into account every aspect of your financial life — including taxes, investments, insurance, retirement and estate planning — to create an all-encompassing gameplan on how to reach your financial goals.

Retirement planning. Retirement planners focus on making the right investments and financial decisions now to ensure you'll have enough money to comfortably sustain yourself after you've left the workforce for good.

Investment management. Investment advisers and many stock brokers help manage your portfolio and make recommendations on what to buy and sell.
Whichever type of financial advice you need, always make sure that any adviser you're thinking about working with has reputable credentials.
For overall financial and retirement planning services, look for a Certified Financial Planner (CFP), a Chartered Financial Consultant (ChFC) or a Personal Finance Specialist (PFS). If you just want someone to manage your investments, ask for a Chartered Financial Analyst (CFA) certificate.
There are many more specialized options out there — for example, a Certified Public Accountant (CPA) focuses on taxes — but any of the above will suit the needs of most people.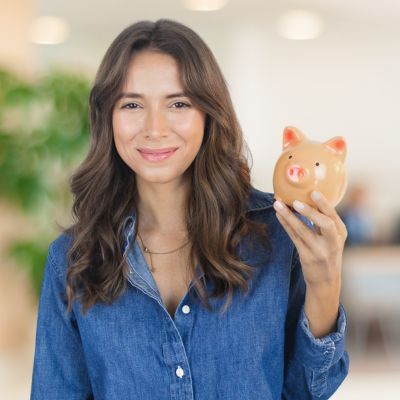 Don't let your money idle in low-interest accounts! Savvy savers are earning up to 10x more interest by keeping their hard-earned cash in a high-yield savings account. Find some of the best options here.
Get Started
Understand how financial advisers get paid How your financial adviser earns their paycheck can tell you a lot about their motivations.
Commission-based advisers have an incentive to get you to spend more money so they earn a larger cut. This can create a serious conflict of interest and may lead them to recommend products and investments that are better for them than they are for you.

Fee-based advisers provide financial planning services for a fee but can also receive kickbacks and earn commissions on certain products, which might influence their recommendations.

Fee-only advisers are the most unbiased professionals, since they don't earn a commission at all. Instead, they're paid with a flat fee, hourly rate or a percentage of the assets they manage.
None of these options is inherently good or bad — many commission-based advisers are perfectly ethical — but it should factor into your decision.
Ask where their loyalties lie Another key question to ask is whether the adviser is a fiduciary, which means they are legally obligated to act in your best interest — not theirs.
For example, a fiduciary can only recommend investments that best fit your needs. They'll only suggest the safest, cheapest or most profitable options available.
Meanwhile, other advisers are only obligated to provide "suitable" advice. The investments they recommend don't have to be the ideal choice for you; they just have to generally suit your financial plan.
That gives these advisers the freedom to suggest investments that earn them or their company the most money.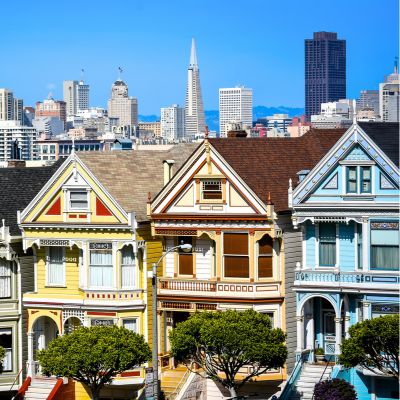 Believe it or not, you don't need millions, or even hundreds of thousands to invest in real estate. Arrived is an online platform where you can invest in shares of rental homes and vacation rentals without the headaches of being a landlord.
Learn More
Do your research Once you know what type of financial adviser you'd like to hire, take some time to research the options available.
Do a quick background check on any potential candidates, looking for any positive (or negative) reviews from clients online.
You can also look into their record with regulatory bodies like the Security and Exchange Commission (SEC), the Financial Industry Regulatory Authority (FINRA) and the CFP Board to see whether any formal complaints have been filed against them.
Keep in mind that formal complaints can stay on a financial adviser's record for years, so a single complaint may not necessarily mean that someone is a bad option. Multiple complaints, on the other hand, is definitely not a good sign.
It's also worth noting that you don't need to limit yourself to experts in your ZIP code. The company Facet Wealth, which provides Certified Financial Planners that are fee-only fiduciaries, operates entirely online.
You may find an online CFP more convenient than choosing someone in your area, since you won't have to travel to an office or plan your meetings around a typical 9-to-5 schedule.
Make sure they're a good match Once you've done your homework and zeroed in on a few solid candidates, you'll want to schedule introductory meetings — either in person or online — to learn more about them.
Remember that you're going to be discussing sensitive financial details with your adviser for years to come, so it's important that you trust them and feel comfortable talking openly and honestly with them about personal matters.
Come prepared with some questions about their education, background and experience, and be prepared to answer questions about your own immediate and long-term financial goals.
It's also important to discuss what your communication will look like if you decide to hire them. How often will you meet? How will they keep you informed? Are they open to consultations online or over the phone?
Don't be afraid to ask them for references from previous clients and don't feel pressured to sign anything or make a commitment during your initial meeting. If you feel uncomfortable at any point during your talk, it's likely a sign that the two of you are not a good fit.
Sponsored
Kiss Your Credit Card Debt Goodbye
Millions of Americans are struggling to crawl out of debt in the face of record-high interest rates. A personal loan offers lower interest rates and fixed payments, making it a smart choice to consolidate high-interest credit card debt. It helps save money, simplifies payments, and accelerates debt payoff. Credible is a free online service that shows you the best lending options to pay off your credit card debt fast — and save a ton in interest.