Start with your goals
Without having goals in mind, some people will set their budgets based on their spending. They'll assume that as long as they're not spending more than they make, they'll be fine. In reality, they may be living paycheque to paycheque. A sudden job loss or major unexpected expense could send them spiralling into debt.
Before creating a budget, you'll want to think of your short- and long-term goals. For example, short-term goals could be building an emergency fund and paying off credit card debt. As for long-term goals, saving for a wedding, taking a vacation, and saving for retirement are pretty standard.
Think of saving money for these goals as "paying yourself first." Not only will you be able to pay off your debt faster, but you'll be saving regularly.
Kiss Your Credit Card Debt Goodbye
Having a single loan to pay off makes it easier to manage your payments, and you can often get a better interest rate than what you might be paying on credit cards and car loans.
Fiona is an online marketplace offering personalized loan options based on your unique financial situation.
When you consolidate your debt with a personal loan, you can roll your payments into one monthly installment. Find a lower interest rate and pay down your debt faster today.
Get Started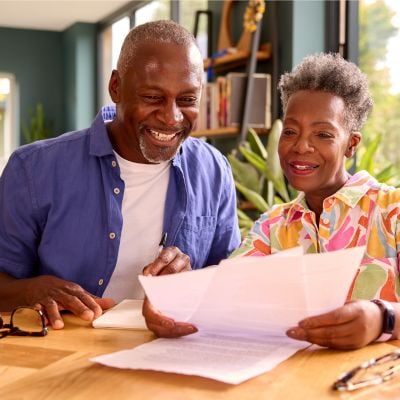 Track your spending
The next step to building a budget is to track your spending. Without knowing where your money is going, it's not possible to build a realistic budget. What you'll want to do is start tracking everything you spend money on for a month or two. That would include things such as:
Rent
Utilities
Monthly bills
Monthly debt repayment
Groceries
Snacks
Restaurants and take out
Entertainment
Fitness memberships
Transportation
There are various different ways to track your spending. Some people will use apps, while others will physically write everything down. The idea of this exercise is to give you a clear visual of where your money is going.
For example, you might quickly learn that you're spending a lot on restaurants and entertainment. Alternatively, you might be shocked to see how much you're spending on streaming services.
Also, don't forget about any annual expenses that may come up, such as insurance, vacations, and holiday spending. These costs may not show up during the months when you're tracking your spending, but you need to take them into account in your budget.
Make a list of needs and wants
Before creating your budget, one final step is to determine your "needs" and "wants." A "need" is anything essential, such as housing expenses and food. "Wants" are things that are nice to have but not necessary, such as a fitness membership or a streaming service.
Remember those long-term goals you set earlier? Although they're technically "wants," it's a good idea to list them as part of your needs. By doing this, you're always putting your savings before spending.
More from Moneywise
With these two lists — your spending and your needs and wants — you can try to adjust your expenses accordingly. For example, any money you save by reducing your entertainment budget can be put towards saving for a vacation or your retirement.
Keep in mind that your needs and wants will change over time, so don't be afraid to adjust your budget as needed. Also, needs and wants will differ from person to person, so don't get hung up on how other people spend their money.
Stop overpaying for home insurance
Home insurance is an essential expense – one that can often be pricey. You can lower your monthly recurring expenses by finding a more economical alternative for home insurance.
SmartFinancial can help you do just that. SmartFinancial's online marketplace of vetted home insurance providers allows you to quickly shop around for rates from the country's top insurance companies, and ensure you're paying the lowest price possible for your home insurance.
Explore better rates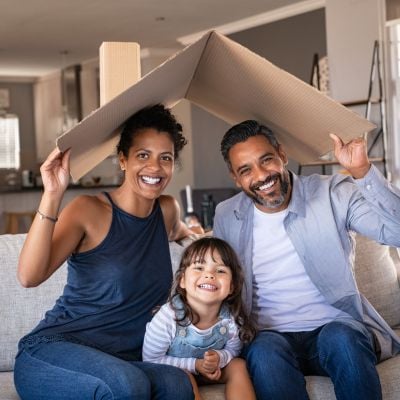 Create your budget
Now that you've got all of your spending tracked and goals set, you can create a budget specific to your needs.
Start by opening a spreadsheet and listing your monthly net (after-tax) income. If you get paid bi-weekly, multiply your pay by 26 and then divide it by 12 to get your monthly income. Don't forget to include any side income that you may have.
Next, you'll want to list your savings and expenses. Prioritize your savings above your expenses. That way you'll ensure that you are paying yourself first.
Once you're done, save the budget online, somewhere password-protected, so you can access it at any time.
Adjust your spending as needed
Now that you've got a formal budget in place, you may need to make some adjustments. First, you'll want to make sure you're not spending more than you're making. If you're in the red, you'll have to make some (possibly drastic) changes, such as reducing your expenses or lowering your savings rate temporarily.
Remember, budgets will constantly change, so don't be afraid to adjust things as needed. That said, keep your short- and long-term goals in mind. Always look for ways to reduce some of your "wants," so you can reallocate that money to your "needs."
Getting a pay increase is another time you'll want to adjust your budget. Some people will instantly spend all the extra money they have, since they're already saving. However, this is known as "lifestyle creep," and it can prevent you from improving your finances even when you've got a raise. A better strategy would be to increase your savings rate first, and then spend what's left.
Stick to your budget
Making a budget is the easy part. Sticking to it is a whole different story. Budgets may need adjusting, but don't use that as an excuse not to stick to one. This may require you to continue to track your spending, so that you never go off course.
You'll also want to review your budget at least once a year to ensure it's still accurate. For example, your bills may have increased, you may have new expenses, and hopefully, you got a raise.
Having a budget is essential since it'll help you manage your finances and make your money work for you. At the very least, you'll stop wondering where all the money went.
Get the latest personal finance news sent straight to your inbox with the Moneywise newsletter.
Sponsored
Follow These Steps if you Want to Retire Early
Secure your financial future with a tailored plan to maximize investments, navigate taxes, and retire comfortably.
Zoe Financial is an online platform that can match you with a network of vetted fiduciary advisors who are evaluated based on their credentials, education, experience, and pricing. The best part? - there is no fee to find an advisor.