More young adults than ever are living with their parents
While the economic repercussions of the COVID-19 pandemic certainly exacerbated the trend of "boomerang kids" bouncing back to live with their parents, it's by no means a recent phenomenon.
Multigenerational living has increased among all age groups over the past five decades, according to a July report from the Pew Research Center.
That's especially true for young adults. In fact, a quarter of U.S. adults aged 25 to 34 were living in a multigenerational family household in 2021 — up from 9% in 1971.
"It's not a radical revolution — the radical revolution occurred probably after the last recession," says Karen Fingerman, professor of human development and family sciences at the University of Austin.
Pew reported that adults aged 18 to 34 were slightly more likely to be living in their parents' home than they were to be living with a spouse or partner in their own household back in 2014.
And in 2017, nearly 32% of the adult U.S. population was living in a shared household — a household with at least one "extra adult" who is not the household head, the spouse or partner of the head, or an 18- to 24-year-old student.
Kiss Your Credit Card Debt Goodbye
Having a single loan to pay off makes it easier to manage your payments, and you can often get a better interest rate than what you might be paying on credit cards and car loans.
Fiona is an online marketplace offering personalized loan options based on your unique financial situation.
When you consolidate your debt with a personal loan, you can roll your payments into one monthly installment. Find a lower interest rate and pay down your debt faster today.
Get Started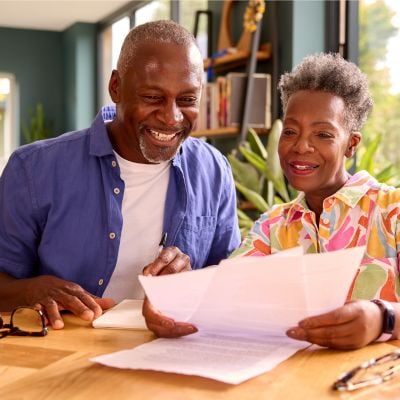 What's contributing to this trend
Part of this is likely due to the rising cost-of-living in the U.S., with sky-high home prices and scorching inflation on consumer goods.
Pew found that educational attainment also plays a role, since the number of young adults without a bachelor's degree living at home was almost double compared to those who had completed college.
Fingerman suggests living with your parents is becoming more normalized in North America lately, adding that this has always been a common practice for certain ethnic groups.
"I don't think there's a stigma anymore. I think it's dying," says Frank, adding that when you move out can also depend on where you are in your life — for example, when you go to college or when you get married.
When does it make sense to move back home?
If you lack the financial stability to live on your own — maybe you lost your job, received a major pay cut or just finished college and haven't been able to find work — you might consider rooming with the parents again.
That said, your parents might not necessarily be able to afford to have you move back — the Federal Reserve Bank of Cleveland reported in 2021 that most boomerang kids returning home during the COVID-19 pandemic belonged to high-income families.
These young people also tended to remain unemployed for longer periods of time and were more selective when it came to finding work.
To avoid this taking a serious toll on your parents, it's important for you both to know where everyone stands financially, Frank adds. For example, if one or both of the parents has retired, or is planning on retiring, that will impact what they can afford to take on.
If you're only living with one of your parents, there may be less available financial support as well. Pew says the median household income of young adults living with two parents was about $113,000 in 2021, compared with less than $75,000 for those living with one or no parent in their multigenerational household.
Frank suggests you work with your parents to fit into their financial plan. For example, come up with an agreement where you get six months to live rent-free at home, then start paying some rent after that. And give yourself some sort of time limit — say, two years — to move back out again, if necessary.
"So if they get a job before six months, that's a whole lot of money they can tuck away. And if it's a modest rent from six months to whatever the [amount of time] is that mom and dad say … then that's pretty reasonable. And then we can move towards financial independence."
Stop overpaying for home insurance
Home insurance is an essential expense – one that can often be pricey. You can lower your monthly recurring expenses by finding a more economical alternative for home insurance.
SmartFinancial can help you do just that. SmartFinancial's online marketplace of vetted home insurance providers allows you to quickly shop around for rates from the country's top insurance companies, and ensure you're paying the lowest price possible for your home insurance.
Explore better rates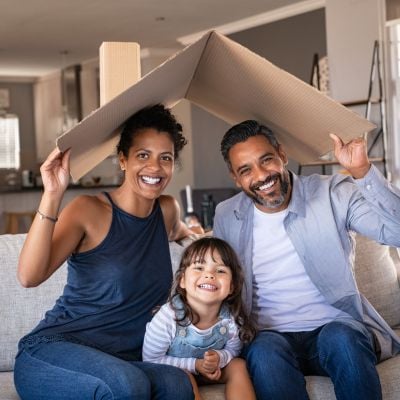 How to broach the conversation with your parents
You don't want to be in a "bad roommate" situation, as Frank puts it, so it's important to establish some personal boundaries upfront.
Another side to moving back in, he notes, is that adult children can end up becoming a provider or caretaker for their parents. But whether you'll be leaning on your parents or they'll be leaning on you, it's crucial to do the planning and establish an open dialogue so neither of you are compromising your financial stability.
Frank suggests you map it all out on a vision board to address both the dollars and cents side and the more personal aspects.
It's also a good idea to be consistent with how you're helping out at home, so that your parents aren't put in the difficult position of asking you for more. Frank offers the example of doing the groceries.
"I'm going to just hazard a guess from mom and dad's point of view — it's probably not so much the amount of money that goes towards the groceries, it's just consistently putting it in, because they don't want to be in the nagging position, because the resentment and everything builds."
Don't be shy to seek extra help
Frank says it's important to remember that your parents were once in your shoes too — and it's likely that they already know you're facing financial difficulties.
"Being straightforward is really empowering. There's no shame in that," he says. He recommends broaching the topic in person, as opposed to over a phone call, to avoid miscommunication.
Having a financial planner to help mediate that conversation can be helpful as well.
You want to find the right balance in this arrangement so that your parents aren't sacrificing their own financial goals to support you.
"Sometimes, parents are in a situation where they've spent too much on Junior's college education, so they've set themselves back, their own retirement back," Frank explains. "And now they're in an even more stressful position because the young adult is moving back in."
"That's a recipe for disaster."
Sponsored
Follow These Steps if you Want to Retire Early
Secure your financial future with a tailored plan to maximize investments, navigate taxes, and retire comfortably.
Zoe Financial is an online platform that can match you with a network of vetted fiduciary advisors who are evaluated based on their credentials, education, experience, and pricing. The best part? - there is no fee to find an advisor.