Tens of billions in rent relief is bogged down The two most recent COVID stimulus packages passed by Congress set aside a total of $46.6 billion to help renters pay overdue rent and utility costs. But only about $7.7 billion has been distributed so far — a mere 16.5% of the money, the Treasury revealed on Friday.
Still, aid reached more than 420,000 households in August — up from 340,000 during July, officials say.
While the funds are being provided by Washington, they're being distributed through hundreds of programs at the state and local levels. And "many jurisdictions have more work to do to meet the urgent demand for this relief in their communities," the Treasury says.
With aid spread across many different housing authorities, each with their own resource and capacity constraints, renters in different places have not been receiving the same levels of service or responsiveness.
If you or someone you know has tried to apply for emergency rental assistance and became frustrated by a drawn-out or confusing process, you might want to check back with the local housing authority to see if things have improved.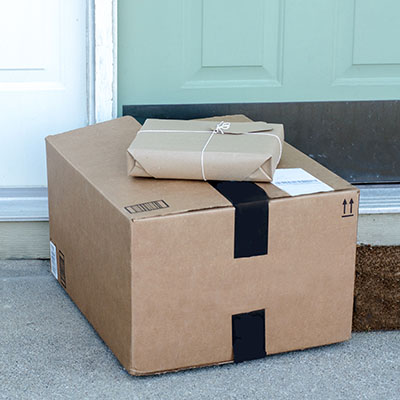 The holdups add to the challenges facing renters The stimulus aid available to renters can be sizable. In Illinois, eligible tenants and landlords can apply for one-time grants of up to $25,000 to pay off a maximum 15 months of rent missed between June 2020 and August 2021.
The program in Texas is covering unpaid rent and utilities going as far back as March 13, 2020, and can pay for up to two months of future rent and utilities. The relief for Texas renters caps out at $4,600 per month.
But as snags continue to hold up rental assistance in some parts of the country, things have gotten bleaker for people who rent. After the Biden administration extended a national eviction moratorium to Oct. 3, the U.S. Supreme Court threw out the ban because Congress hadn't authorized it.
Anyone evicted in the coming months could have much more difficulty finding an affordable place to go, because rents are soaring.
Single-family rents are growing at the fastest pace in 16 1/2 years, according to new data from CoreLogic. Rents in July were up a stunning 8.5% from a year earlier, the research shows.
Make your own rent relief The administration is "continuing its call for states and localities to put measures in place ensuring no one is evicted before they have the chance to apply for rental assistance and to ensure no eviction moves forward until that application has been processed," the Treasury says.
As you wait for rent relief — or if you don't qualify, and need more help — here are a few ways to create some financial breathing room for yourself.
Sponsored
Here's how to save up to $700/year off your car insurance in minutes
When was the last time you compared car insurance rates? Chances are you're seriously overpaying with your current policy.
It's true. You could be paying way less for the same coverage. All you need to do is look for it.
And if you look through an online marketplace called SmartFinancial you could be getting rates as low as $22 a month — and saving yourself more than $700 a year.
It takes one minute to get quotes from multiple insurers, so you can see all the best rates side-by-side.
So if you haven't checked car insurance rates in a while, see how much you can save with a new policy.