Energy war
Energy is a key element of the conflict in Europe. Russia is the world's second-largest oil producer. It was also a key supplier of natural gas to Europe before the invasion of Ukraine.
As a National Security Council spokesperson relayed to Reuters, by cutting the supply of oil and natural gas], Russia has effectively weaponized this critical export to put pressure on the West.
The disruption is severe enough to have impacted countries all across the globe.
Wholesale energy prices have skyrocketed in Europe and hit an all-time high this year. Meanwhile, energy producers in Canada and the U.S. have ramped up exports, which has pushed domestic prices higher too.
According to the National Energy Assistance Directors' Association, heating bills across the U.S. are likely to be 17.2% higher this winter than last year. That pace is higher than inflation (currently at 8.3%) and higher than the 10-year average.
Put simply, this is likely to be the most expensive winter most Americans have ever faced.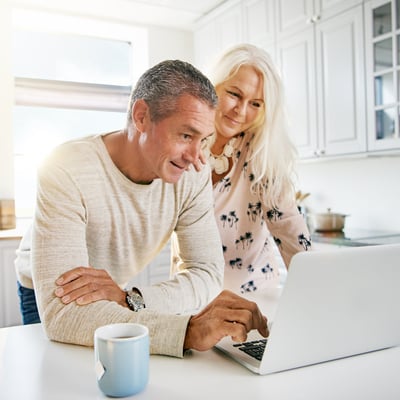 Are you confident in your retirement savings? Get advice on your investment portfolio from a certified professional through Datalign. It only takes 3 minutes to connect with an advisor who puts you first.
Get Started
Ways to slash energy bills
While consumers can't control global politics or wholesale prices, they can mitigate their energy bills in a few ways.
Turn down the thermostat. Simply heating your home less can reduce your energy costs. Analysis by the Department of Energy found that reducing the temperature by 7 to 10 degrees for eight hours every day can reduce your annual energy bill by 10%.
If that sounds too extreme, you could also reduce the thermostat by 2 to 3 degrees consistently for a noticeable difference.
Mitigate energy vampires. Energy vampires are just as sinister as they sound. According to Duke Energy, "energy vampires" are devices that continue to consume electricity when turned off or aren't in use. Your television and desktop computer are perfect examples. Even lightbulbs consume the equivalent of 4 cents of energy every hour when turned off.
Duke Energy's estimates suggest that these devices can account for as much as 20% of a typical home's energy bill. Put another way, you can save more money by unplugging all your devices like phone chargers and cable boxes than by turning down the thermostat.
Target off-peak hours. Depending on where you live, your utility company may allow you to switch to a Time of Use (TOU) plan. These plans vary across the U.S., but generally offer different rates for "on-peak" and "off-peak" hours. Off-peak hours are typically early morning or late evening on weekdays and around the clock on weekends.
These varying electricity rates help the utility company manage demand while helping you reduce the cost of using energy. Aiming to use appliances like dishwashers, ovens and washing machines only during off-peak hours and on weekends could substantially reduce your monthly energy bill.
More: 7 ways to save on energy costs
Sponsored
What are your spending habits?
When you know where your money is going, you can make better financial decisions.
With Rocket Money, get a breakdown of your spending to see exactly where your money is going. Manage subscriptions, lower your bills and put your savings on autopilot.
Managing money just got easier with the Rocket Money app.