How does an installment loan work?
Installment loans are very common. You can get them from banks, credit unions, storefront finance companies, online lenders — even the places you're buying from.
Let's say you want to purchase a car from a dealership but don't have enough cash to pay upfront. You can go to a bank and ask for an auto loan, or the dealership may offer to set up a loan for you. In either case, you get the car and are told to pay off the money in two years with equal payments every month. Part of your payments will be interest the lender keeps for allowing you to borrow the money.
That's an installment loan.
Unlike a payday loan, which will ask you to pay the entire balance back in one lump sum, an installment loan has smaller, regular payments. And unlike a credit card or line of credit, an installment loan gives you a single bundle of cash one time. You can't just go back for more.
Furthermore, installment loans have a set "term." It might be six months or 20 years from now, but your loan has an end date. Your payments will be high enough for you to pay off the total balance by then. If you opt for a longer term, your regular payments will be lower, but you'll end up losing more in interest over time.
Most of the time those payments will be fixed, meaning they'll stay the same for the whole term, but some types of installment loans will have "variable" interest rates than can change.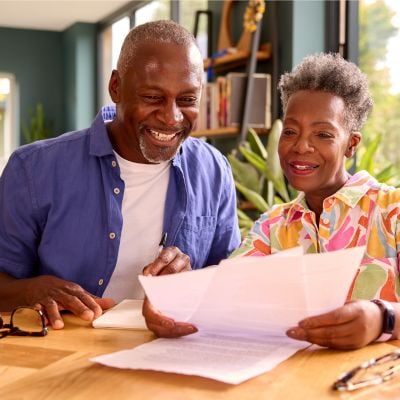 Having a single loan to pay off makes it easier to manage your payments, and you can often get a better interest rate than what you might be paying on credit cards and car loans.
Credible is an online marketplace offering personalized loan options based on your unique financial situation.
When you consolidate your debt with a personal loan through Credible, you can roll your payments into one monthly installment. Find a lower interest rate and pay down your debt faster with Credible today.
Find your rate
Types of installment loans
Many common types of loans are installment loans. There are different types of loans you can choose from depending on your situation.
Personal loans
This is a general, multipurpose kind of loan. You can use it for anything: medical bills, consolidating debt, house repairs, whatever. Common terms are two to five years.
They're typically unsecured, so you don't have to put money down or offer up any collateral — property you would lose if you stopped paying your bill.
More: Best personal loan rates
Student loans
You'll hear many a graduate grumble about these. Student loans are what allow people who can't afford the high cost of tuition, supplies and living expenses to go to college or university.
Like personal loans, student loans are unsecured. However, because people need to borrow large sums long before they start earning good money, they can take a decade or more to pay off.
More: How to pay off your student loans faster
Auto loans
Auto loans are generally secured by the automobile itself, so you'll lose your new ride if you stop paying.
Terms can range from one to seven years, but choose a shorter schedule if you can. You'll pay less in interest and will probably get better rates.
More: Buying a car online
Mortgages
Mortgages allow people to buy homes and live in them while they pay off the loan over a long period, whether that's 10, 15 or 30 years. Some have adjustable interest rates that shift over time with the prime rate.
Home loans are also secured, so if you fail to make your payments, you risk foreclosure.
More: Compare current mortgage rates
Benefits of an installment loan
Installment loans have several benefits, which is why they are commonly used.
You get to pay back the loan over time, not all at once.

Set terms force you to pay off the loan in good time.

Most have fixed payments, so you'll always know how much you owe and can budget around them.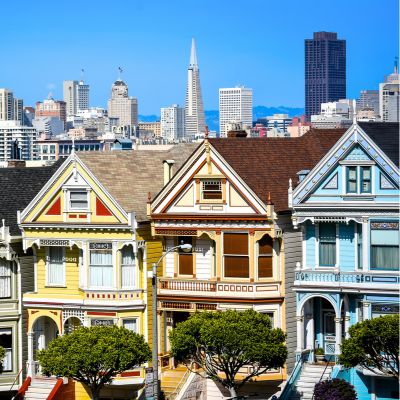 Believe it or not, you don't need millions, or even hundreds of thousands to invest in real estate. Arrived is an online platform where you can invest in shares of rental homes and vacation rentals without the headaches of being a landlord.
Learn More
Downsides of an installment loan
That said, other types of loans exist for a reason. There are a few drawbacks of an installment loan to consider.
Unlike a credit card or line of credit, you can't simply borrow more money if you need it. You'd need to apply for a new loan.

The payments aren't flexible. With a credit card, you can drop down to the minimum payment for a few months if you need to.

Some lenders charge origination fees for starting a loan or penalize you for trying to pay your debt faster than agreed.
How to get an installment loan
Before you apply for a loan of any kind, you'll want to check your credit score for free online. Those three digits tell lenders how trustworthy you are, helping them decide how much interest to charge you — and whether to approve your loan at all.
You can get a loan with bad credit or even no history of credit at all, but it's best to boost your score if you can.
Next you'll need to find a lender. You'll have a ton of options, depending on whether you're looking for a mortgage, auto loan or another kind of installment loan.
Remember to compare not just the interest rate you'll be charged but also any fees and your options for the payment schedule.
After that, you just focus on making your payments on time everytime. With an installment loan, your path foward is already mapped out. You just need to follow it.
Sponsored
This Company Will Help Nearly Anyone Get Rid of Credit Card Debt
Do you feel like paying off your credit card is a constant grind, with no end in sight? You're not alone. A personal loan offers lower interest rates and fixed payments, making it a smart choice to consolidate high-interest credit card debt. It helps save money, simplifies payments, and accelerates debt payoff.
Credible is a free online service that shows you the best lending options to pay off your credit card debt fast — and save a ton in interest.