But there are plenty of budget-friendly, one-of-a-kind destinations just waiting for you to get off your lounger and onto the less-beaten path.
If you're ready to venture into new and unexplored territory, here are some of the most beautiful, mysterious and affordable adventure spots the planet has to offer.
1. Hidden Beach, Mexico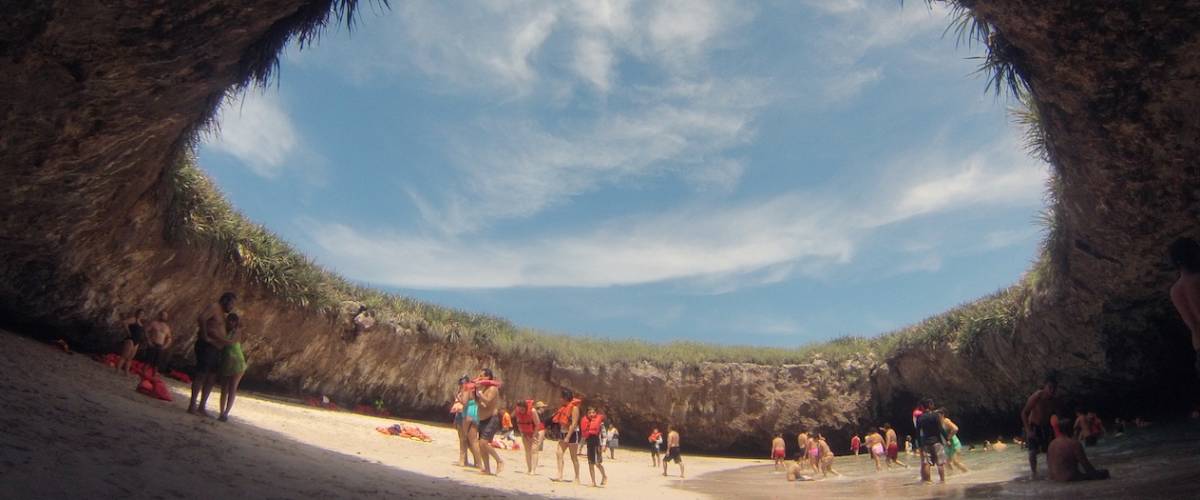 Hidden Beach is located in Mexico's Marieta Islands, off the coast of Puerto Vallarta. You'll find golden beaches, rare rock formations, a vast array of wildlife — and in the middle of this paradise, a secluded sunken beach inside a crater.
To reach this magical spot, take a local bus from Puerto Vallarta to Punta de Mita, and then take a short and affordable boat ride to the islands. The boat and tour from Punta de Mita costs half of what you'd pay for an hourlong boat trip from Puerto Vallarta.
Getting to the special beach requires swimming or kayaking through a cave, and note that Mexico's efforts to protect Hidden Beach now include a limit of 116 visitors per day.
Four-star resorts in Puerto Vallarta can be booked for under $100 a night, and Kayak reports that round-trip flights can cost less than $250 from major U.S. cities including San Francisco and Chicago.
During your vacation, don't forget to check out the gorgeous and underrated Vallarta Botanical Gardens (entry is just over $10), taste the region's famed Pozole soup, and try out your bargaining skills at the local market at the Rio Cuale.
2. Salar de Uyuni, Bolivia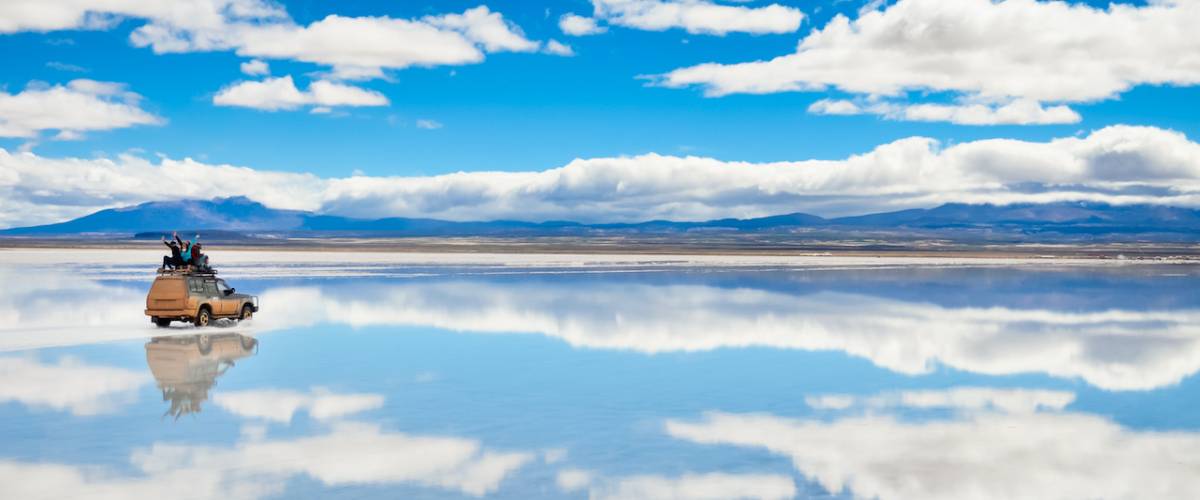 The result of a prehistoric lake that dried out, the Salar is a 4,000+ square-mile, bright white and otherworldly desert punctuated by cactus and pink flamingos.
If you visit during the rainy season, between December and April, the water turns the salt fields into a glistening mirror. The effect is truly spectacular.
To get here, you must fly to La Paz, Bolivia. This is the most expensive part of the journey, though round-trip tickets can be found for under $450 from Miami or around $600 from New York or Washington. Then, you take a bus to Uyuni for about $15.
Well-reviewed accommodations in Uyuni can cost as little as $11 a night, and prices for day tours to the flats start at $60. Go with a group, or pay more for a private tour. Either way, you'll go home with incredible photos and memories.
Saving up for your next big adventure? Calculate how much you need to save each month to reach your goal.
3. Spotted Lake, Canada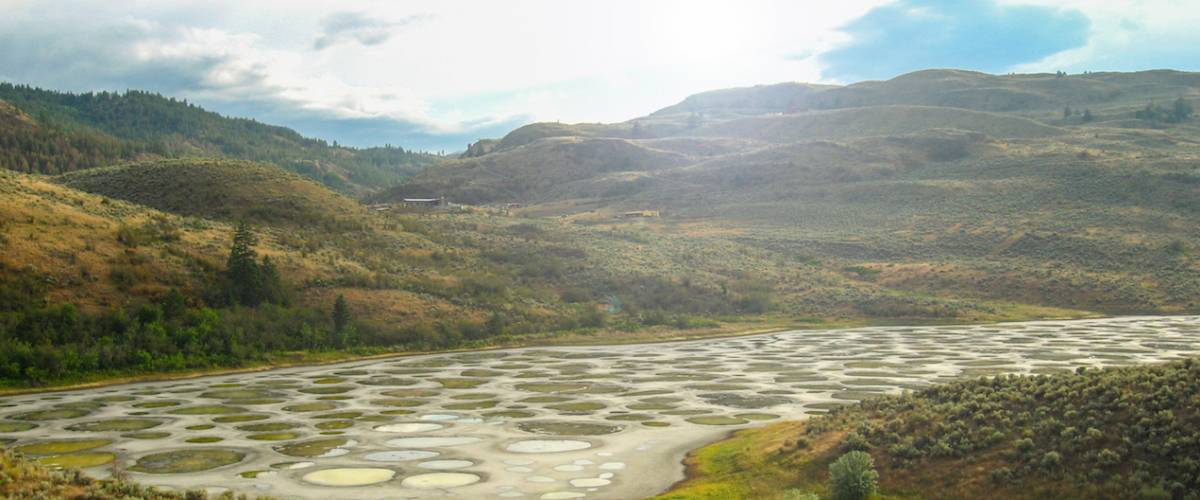 Located in the west coast province of British Columbia, the mysterious and beautiful Spotted Lake stands out even among Canada's many natural treasures.
At the beginning of summer, the surface of this completely normal-looking lake transforms into a spotted kaleidoscope of colors. This phenomenon results when heavy minerals are left behind after the snowmelts evaporate with warmer weather.
To get to this magical spot, you'll travel from Vancouver to the little desert town of Osoyoos, located in the lovely Okanagan Valley. Rooms at familiar chain hotels in Osoyoos can cost as little as $100 a night, even during the summer high season.
Once you've experienced the amazing lake, you're also in a great position to discover the local wineries, cheeses, beaches and natural beauty of the Okanagan Valley.
4. The Great Blue Hole, Belize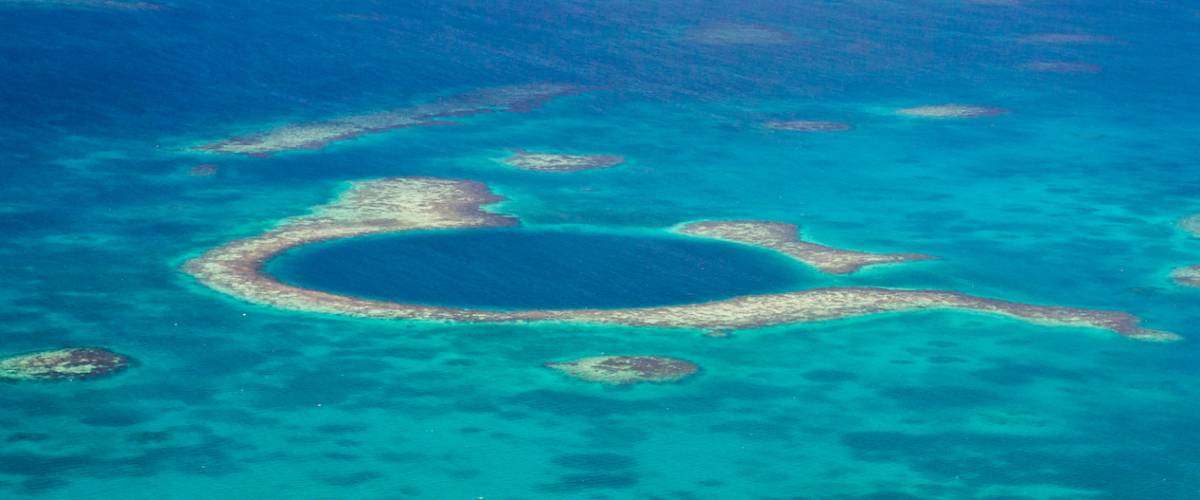 A legendary spot popularized by explorer Jacques Cousteau, Belize's Blue Hole is officially one of the best scuba diving locations in the world.
The water is so clear, deep and blue that the hole is said to be visible from space. This giant natural sinkhole is home to unusual coral reefs and mineral formations.
To get here, you'll have to hire a boat for the day. Staying in San Pedro is a good option, and you can find rooms from around $50 a night on up to hundreds of dollars for luxury accommodations.
The Blue Hole is located in Lighthouse Reef, which has plenty more diving wonders to offer. You'll want to check out the shipwrecks, tropical sea creatures, and fantastic plants and geological formations in the reef.