Real retirement isn't always so entertaining. Experts say by age 65, a couple needs to stash away what a star might make during a typical day of filmmaking — and that ain't cheap.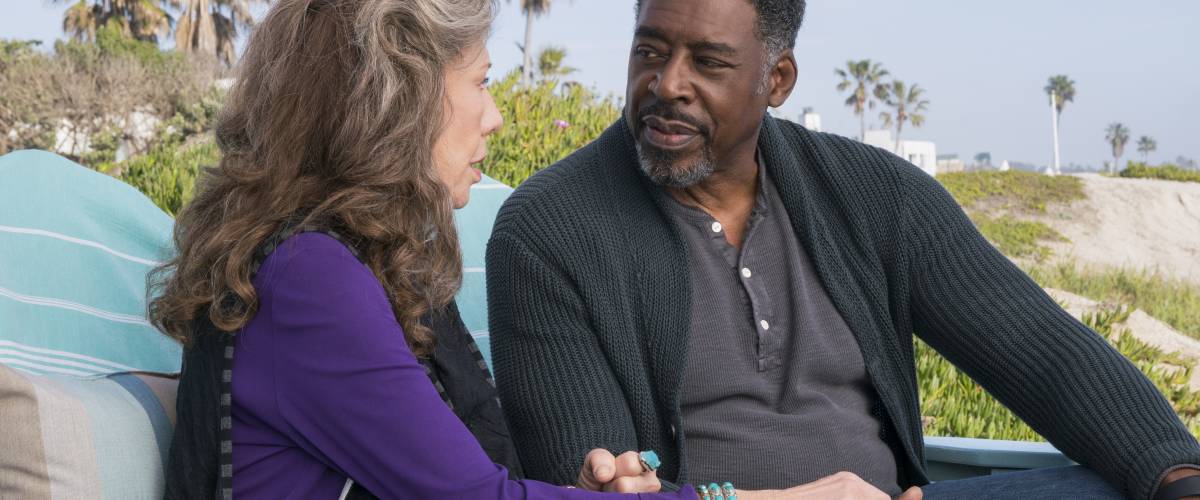 But here's the good news: Travel writer Barry Choi says with $200,000 to your name some assistance from the government or your old boss, you can give up work comfortably outside North America and enjoy your senior years in the sun.
Here's our list of 20 places where you can retire for less in style! If you need to put away more for your golden years, refinance your mortgage and save. Visit LendingTree to compare offers from multiple banks.
20. Thailand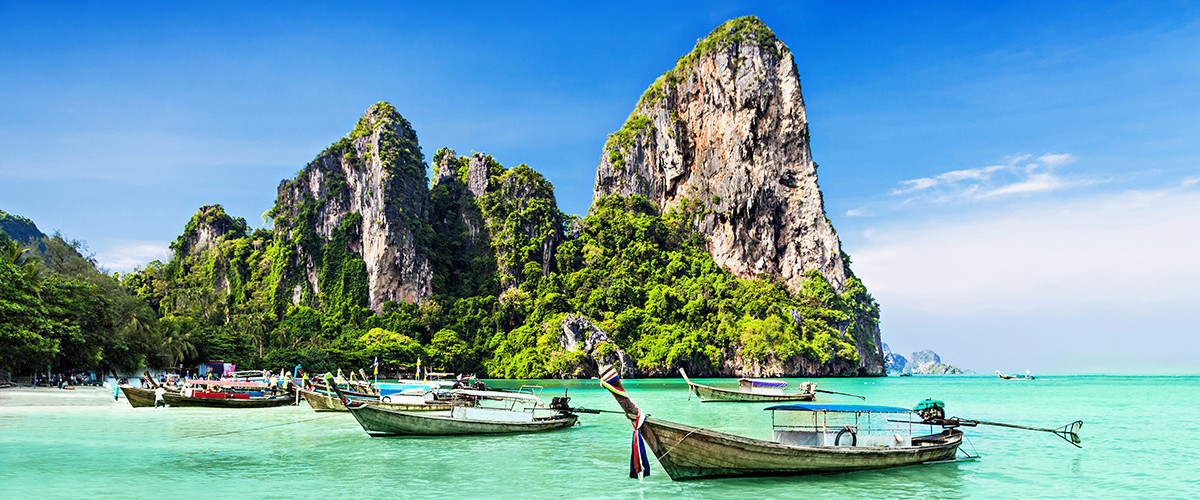 Leave your winter wardrobe at home: All you'll need is shorts, t-shirts, and sandals in Thailand! English is widely spoken in tourist centers, but you'll probably need a Thai phrasebook to get by in smaller towns and rural areas.
With its tropical climate, Thailand's hot season can hit temperatures upwards of 105F (40C) from March to May. Here, the best time to enjoy the outdoors is between November and March, when the weather hovers around a balmy 86F (30C).
Living in Thailand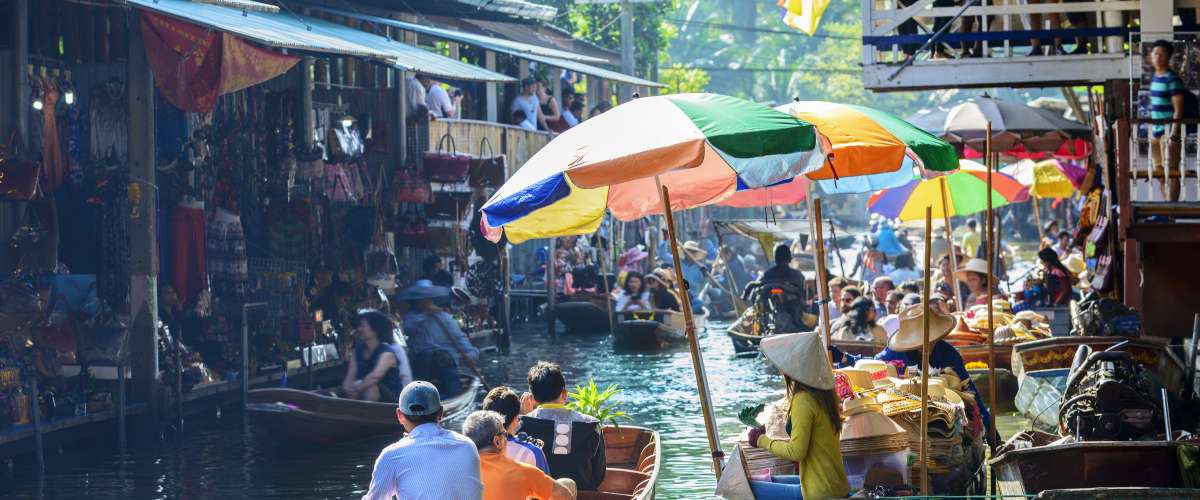 The price of living varies among different areas, but overall International Living Magazine ("ILM") says you can expect to live comfortably on $1,500 to $2,000 per month in Phuket. A full Thai dinner with beer for two costs less than $10 in Chiang Mai, and a Western dinner for two costs about $15.
Thailand also ranks among the world's 50 best health care systems, according to the World Health Organization ("WHO"). The best private hospitals are in Bangkok and hospital fees cost a fraction of what you would pay in the West.
Rachel Devlin, an American expat writing for ILM, says that her "day begins when I wake up naturally, without an alarm." Devlin takes advantage of the coolness of the morning to explore her exotic surroundings. Devlin writes, "just yesterday I happened upon a temple where Thai people were releasing fish, frogs and turtles into the Ping River after a Buddhist prayer."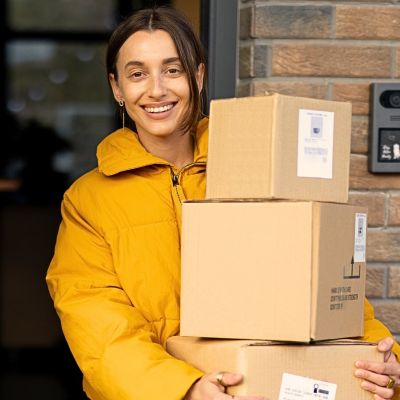 Capital One Shopping's browser add-on automatically applies coupon codes as you shop online. It's absolutely free – plus it takes only two clicks to install. Add the Capital One Shopping browser extension today and start earning discounts of up to 50% on the things you already buy.
Install for Free
19. Costa Rica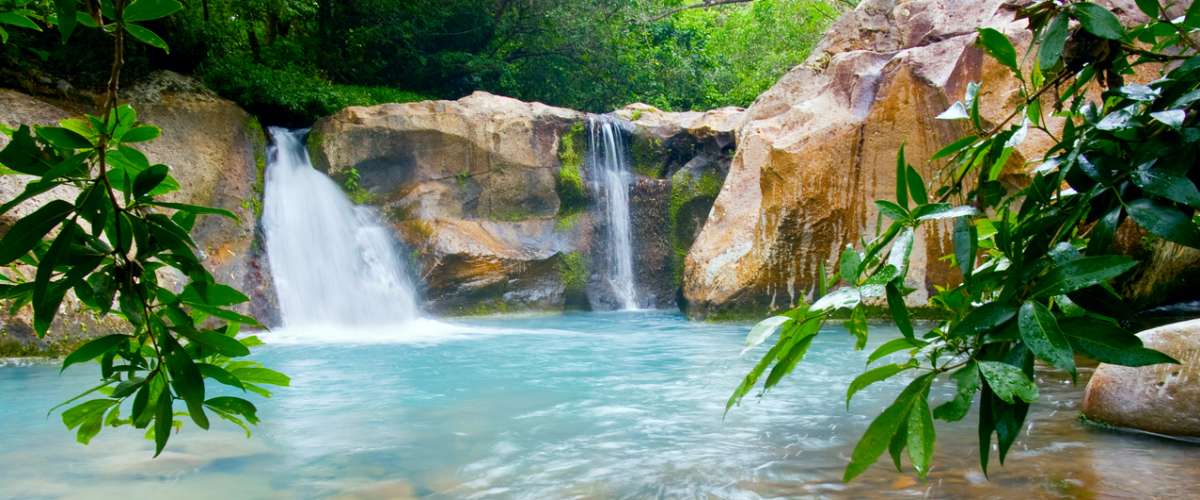 Thousands of North Americans have discovered the pleasures of a simpler life in Costa Rica. Towns like Atenas and Tamarindo are renowned for their lovely climate, affordable food, inexpensive prices if you'd like to buy a home, and a friendly environment where locals and expats mingle.
Year-round t-shirt weather and long stretches of golden beach are punctuated by eateries, bars, and all the amenities you need. While the locals speak Spanish, you'll find plenty of folks to chat with in English, too.
Given the influx of tourists and expats, Costa Rican rental prices have risen in the past few years. In Atenas, rental rates range from $650 to $3,000 per month depending on how much space and luxury you want.
Living in Costa Rica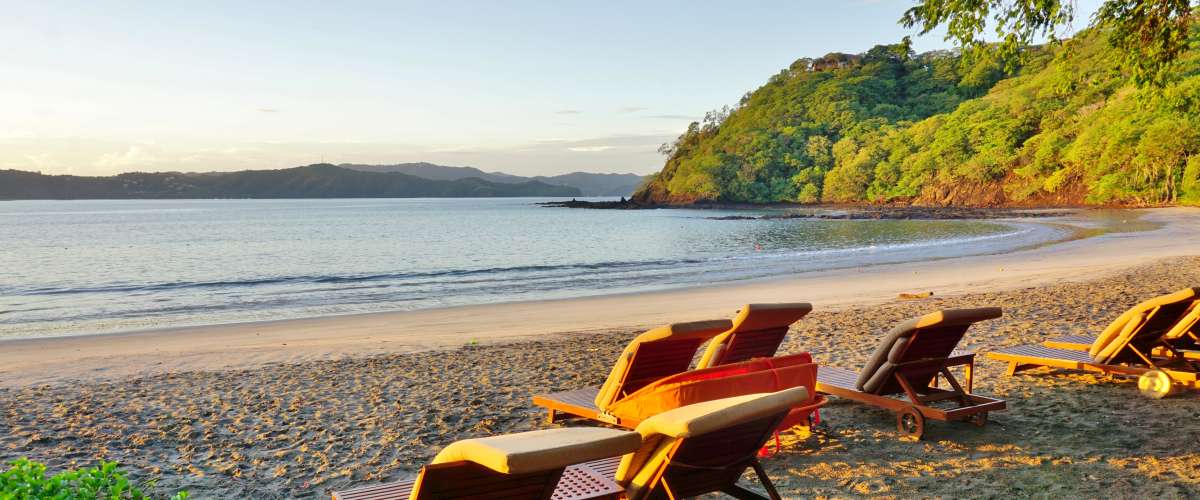 ILM writes that health care is very affordable in Atenas, Costa Rica. This town has a public health clinic, pharmacy and emergency room at its center. Some expats choose to pay from $75 to $150 for full coverage under the national public health insurance system, called Caja. Private consultations with Caja doctors cost less than $20 per visit, and private and national public hospitals are just a short drive away from city centers across the country.
Tara Tiedemann, an American expat writing for ILM, describes a typical morning as a surf session, "followed by a breakfast of eggs, bacon, yuca patties (a starchy root vegetable, similar to a potato), fresh fruit, and coffee, all for just $7 at our favorite local restaurant."
18. Nicaragua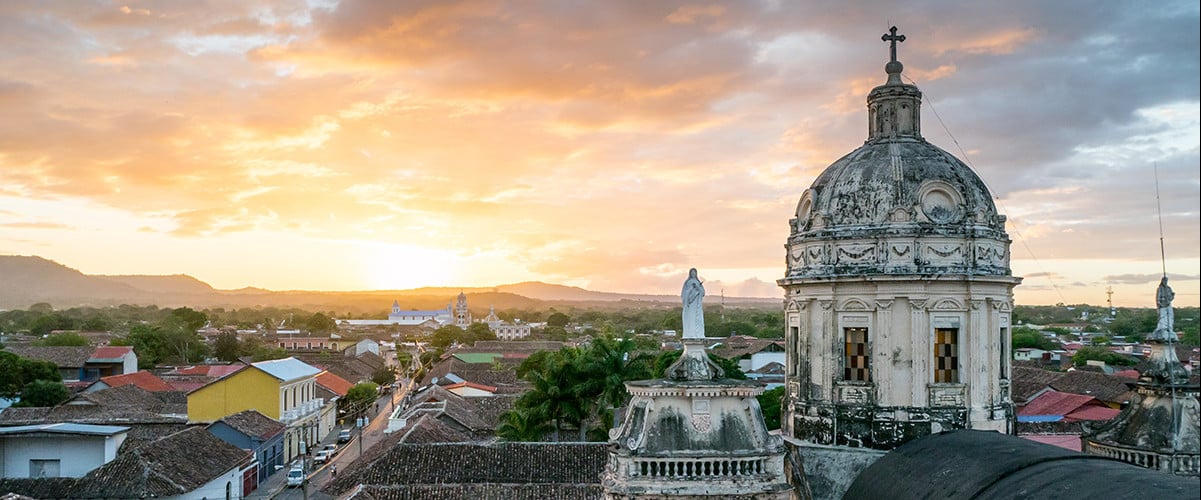 This Central American country has a gorgeous landscape dotted with lakes and lined with volcanoes in the west and beaches along its eastern shores. The main language is Spanish but English is widely spoken, especially along the Caribbean coast. Given its geography, the weather in Nicaragua is lovely all year.
A couple can live comfortably in Nicaragua on $1,200 per month. Spending $2,000 a month equates to a life of luxury. A beer at a restaurant costs $1.25 and a full lobster dinner is about $15. One month of groceries costs less than $300!
Living in Nicaragua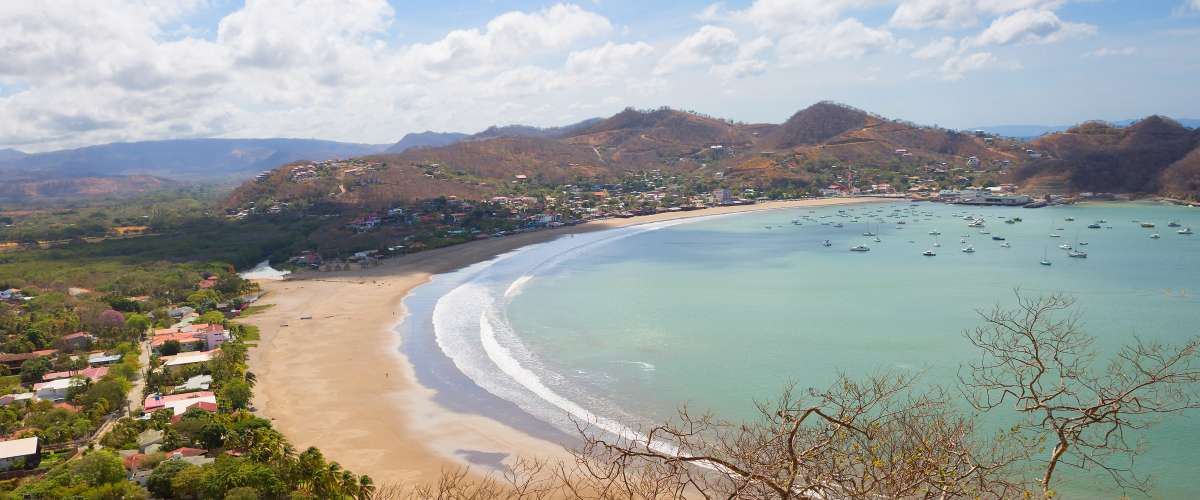 Nicaragua also has high-quality, low cost health care, especially in the Managua area. Some hospitals offer a tiered health program or a membership program whose pricing depends on age and health conditions. However, generally people aged 41-50 pay $50 per month, ages 51-65 pay $61, and those over 65 pay $65 per month.
Bonnie W. Hayman, an American expat writing for ILM, says Nicaragua is incredibly safe — notably so for women. Hayman says "single women have no problem crossing the country in local buses, shared taxis, or any other means of transport."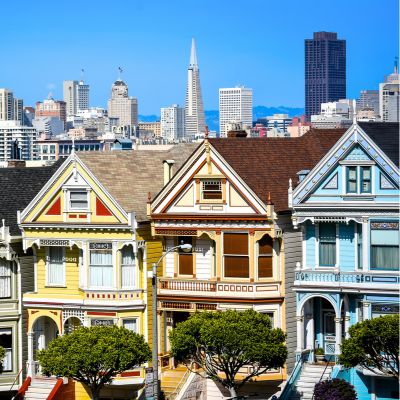 Believe it or not, you don't need millions, or even hundreds of thousands to invest in real estate. Arrived is an online platform where you can invest in shares of rental homes and vacation rentals without the headaches of being a landlord.
Learn More
17. Malaysia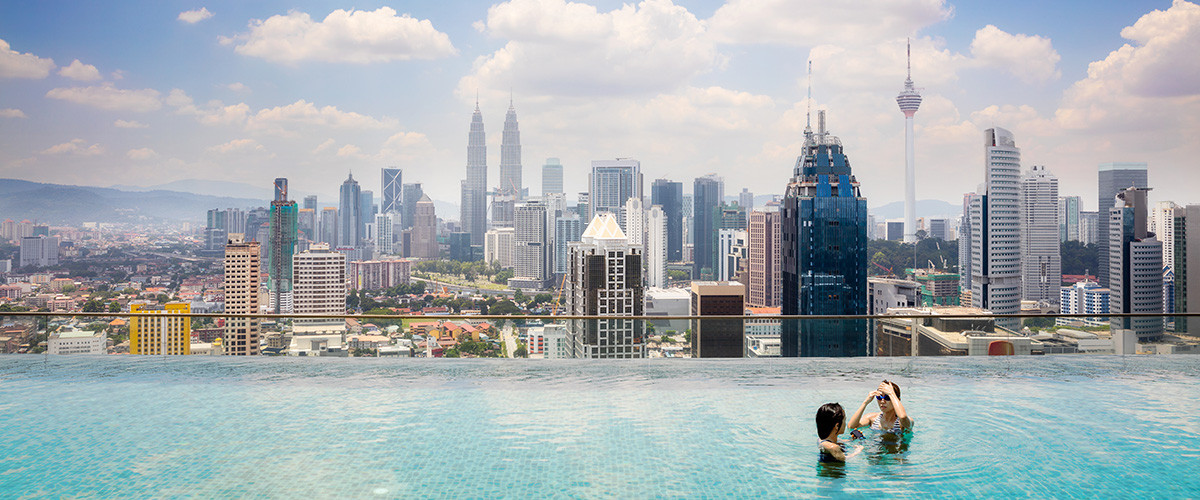 According to ILM, Malaysia is South Asia's most popular destination for retirees. English is widely spoken by expats and locals alike, and temperatures range between an ideal 77F (25C) and a humid 95F (35C) throughout the year. It's worth noting that there is a serious monsoon season from October until the end of March.
Larry John, a Canadian expat living in Penang, Malaysia, says "In Canada, to find something similar to what I have now — with an Olympic-size swimming pool, wading pool, Jacuzzi pool, tennis court (which can be used year-round), gym, games room, and conference and meeting rooms — would cost at least 50% more, with much higher condo fees and property taxes."
Living in Malaysia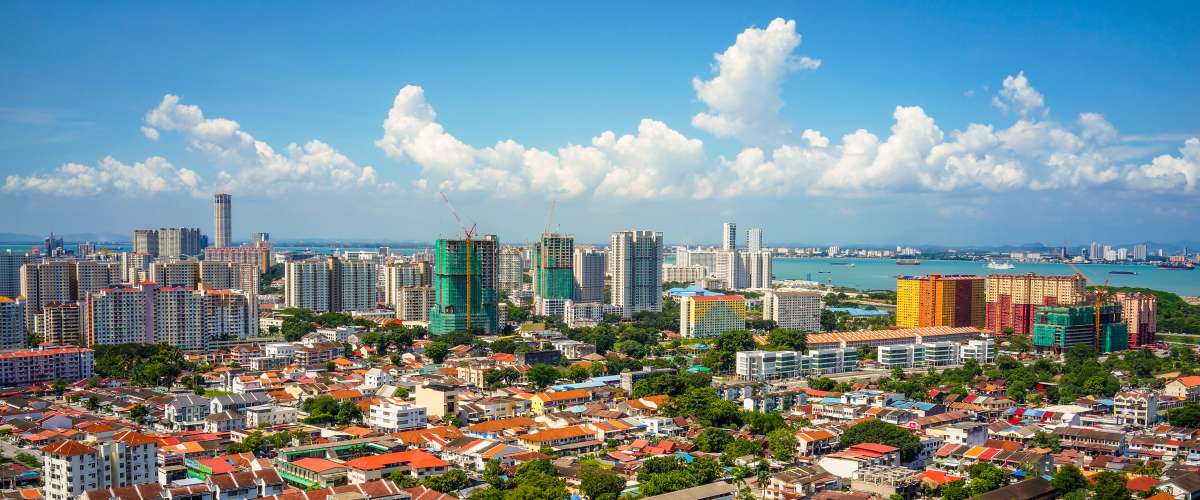 Internationals are flocking to Kuala Lumpur and the island of Penang to take advantage of the low cost of living and affordable entertainment. An inexpensive local meal goes for $3, or you can get a two-person three-course dinner for $15. Renting is also affordable: a one-bedroom condo in the city center costs about $550 per month. Life in the cultural melting pot of Penang is even cheaper, with a one-bedroom apartment in the city costing only $265 per month.
Malaysia also offers world-class health care at a lower price than you'll find at home. Expats often go to private clinics to get the quickest service.
16. Mexico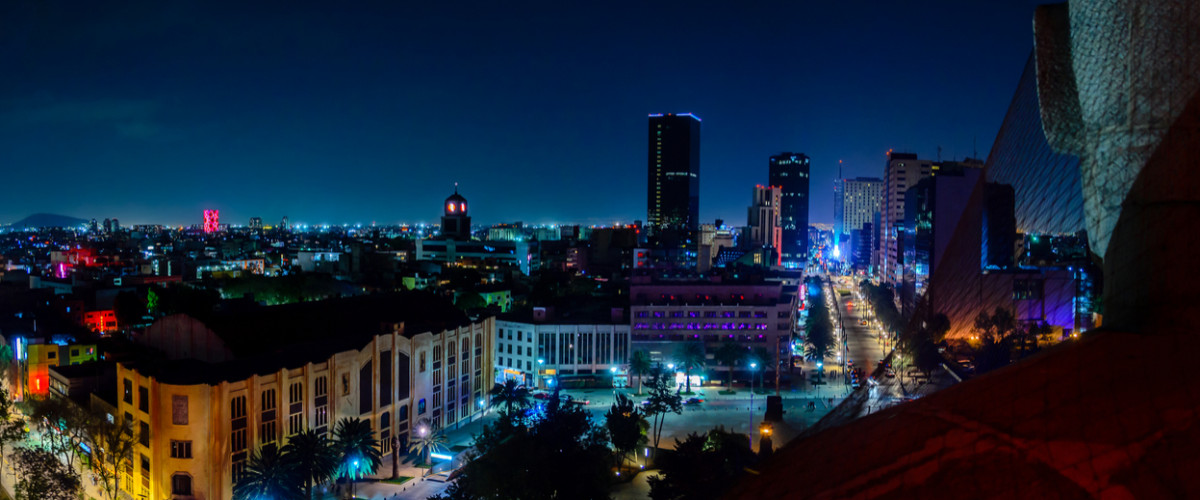 Mexico's lovely towns and villages offer some of the most popular retirement destinations in the world. Along with gorgeous beaches and historical colonial towns, just $200 a month can get you a one-bedroom apartment to live in, and a few dollars a week will buy bags of fresh produce and fish from local markets and fishermen. The Yucatan peninsula is considered to be one of the safest areas for international travelers and retirees.
Living in Mexico Mexico also has all the amenities you could want, including cable TV, internet, and modern appliances. Here, private health insurance gets more expensive as you get older, so many retirees hold on to medical coverage plans from their home countries and opt to pay out of pocket for minor medical fees in Mexico. A specialist appointment in Mexico costs $25 to $30, while a local doctor outside cities costs only about $10 to $15 a visit.
If the small-town life is for you, ILM recommends you consider the town of Ajijic. Retirees are drawn to its stunning lake and mountain views, incredible year-round climate and close proximity to the Guadalajara Airport.
If that sounds appealing, start preparing — by paying off your home faster. Refinance to a 15-year mortgage.
15. Malta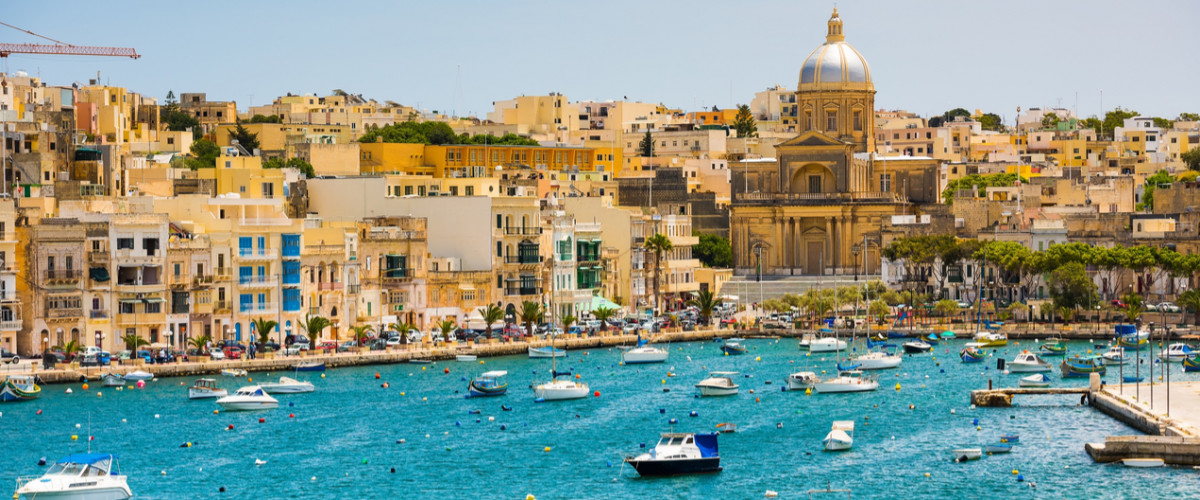 Malta is a lesser-known international retirement option but it's one of the best for English speakers! English is the second official language after Maltese, making for an easy transition for North American retirees.
The islands of the Maltese archipelago have year-round sunshine, an extremely temperate climate, and offer a unique mix of prehistoric and colonial history, lovely architecture (there are nine UNESCO World Heritage Sites among the islands) and plenty of outdoor adventure.
Living in Malta The cost of living is lower in Malta than in other Mediterranean countries, with a one-bedroom apartment renting for about $750 to $800 a month. Malta's health care system is ranked among the top five in the world by the WHO.
Tricia A. Mitchell, an American expat living in Malta, says she and her husband, Shawn, had "an array of grocery stores to choose from -- everything from family-owned shops, to large Maltese and European chain supermarkets. On average, we spent $125 per week on groceries and household supplies."
14. Ecuador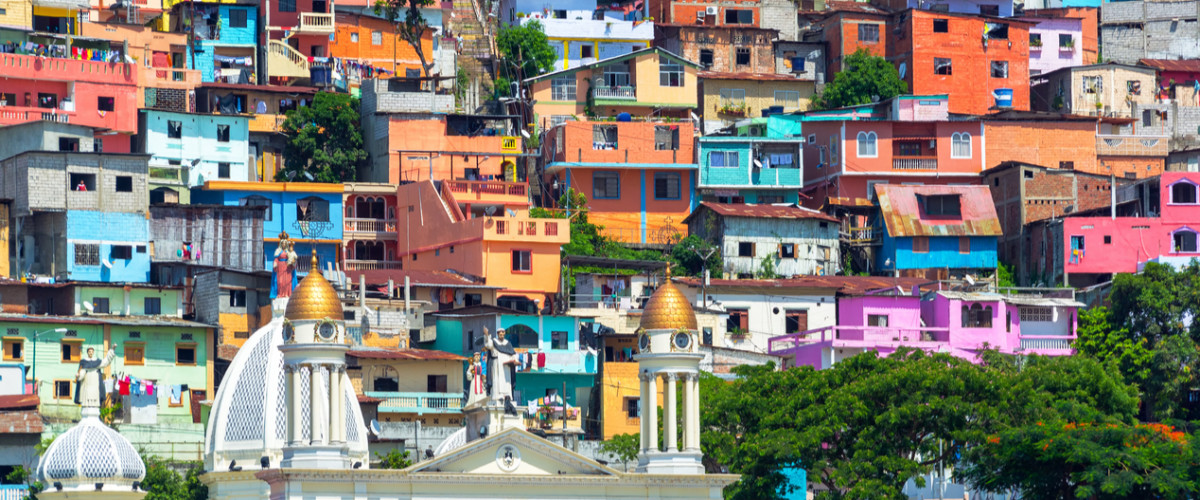 One of the jewels of South America, Ecuador has an amazingly temperate climate and a stunning combination of sandy beaches, metropolitan cities and the famous Galapagos Islands. Popular towns attracting retirees include Quito, the capital, and the smaller town of Cuenca.
Aubree Sorteberg, an American expat living in Ecuador, says life in Cuenca "has a retreat-like feel to it." Her apartment has panoramic views of the Andes mountains and the iconic blue domes of the Nueva Catedral (New Cathedral).
Living in Ecuador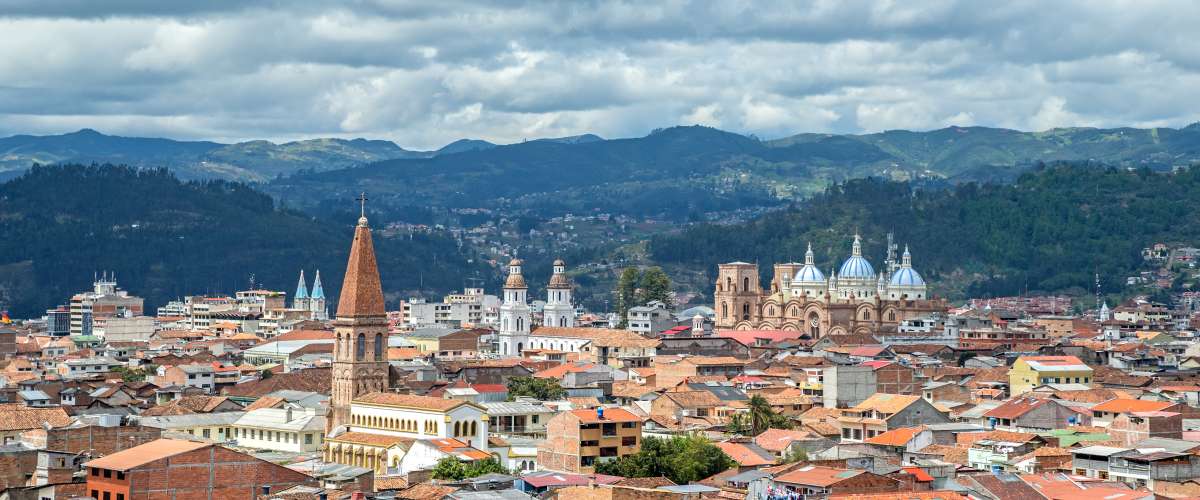 In Ecuador, renting a one-bedroom apartment in the city center only costs about $430 per month in Quito and about $340 in Cuenca. A nice three-course meal for two goes for $35 or less, and everything from beer to wine to groceries can be found for much cheaper than at home.
Ecuador also offers high-quality private health care options, especially in these two cities.
13. Spain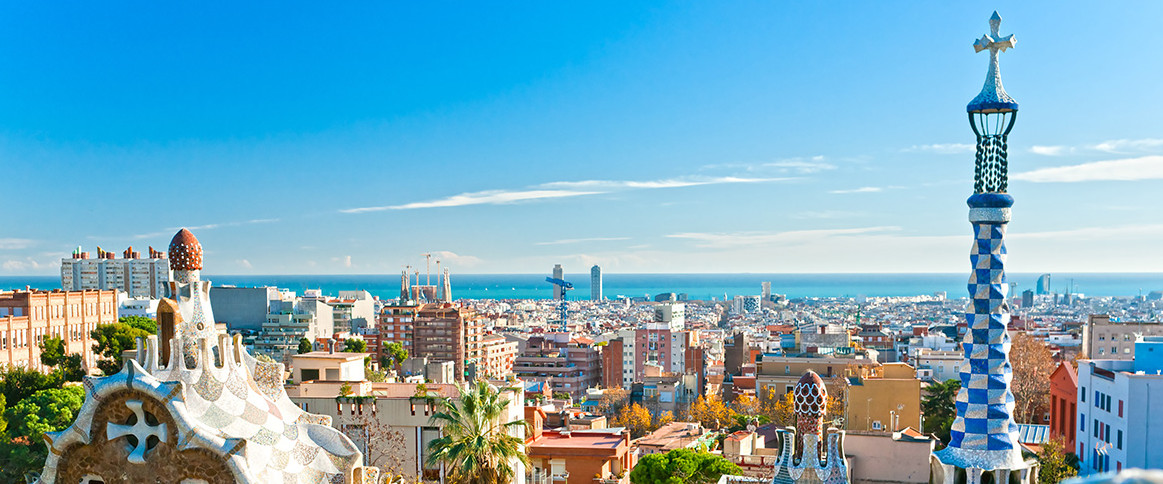 Offering some of the lowest living costs in Europe and a warm, sunny climate, Spain is a dream retirement destination for many. It's hard to beat the country's relaxed lifestyle, affordable food and wine, and the fact that "winter" translates to a bit of rain lasting about three months.
A growing English-speaking population and freedom of mobility within the EU also make Spain a comfortable and convenient base for travel and adventure -- although there's plenty to explore without ever leaving the country!
Practically speaking, comfort and cost of living vary widely among Spain's provinces. The influx of tourism has already driven Barcelona's prices through the roof, and the trend is trickling to other popular regions. Luckily, some areas remain immune to this trend. For example, the southern city of Valencia mixes warm weather and affordable living with fantastic food and high doses of culture.
Living in Spain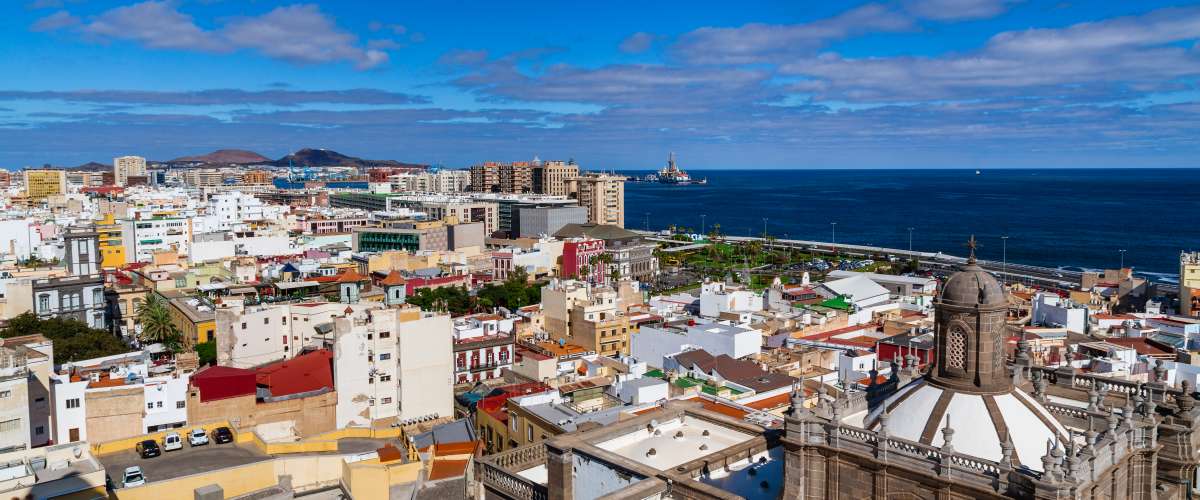 Renting a one-bedroom apartment in Valencia costs $525 per month in the city center or $400 outside of the city.
Life in Las Palmas on the island of Gran Canaria has a similarly affordable price tag and boasts year-round sun (320 days a year) and idyllic temps ranging from 68F (20C) to 80F (27C) throughout the year. Maybe it's the sunny weather that keeps everyone smiling, but many attest that the island is home to some of the kindest, most welcoming locals you'll ever meet.
A competitive public health system ensures high quality of care and affordable private health care is readily available in Spain. Plus, you can pick up generic brands of medicine at pharmacies for rock-bottom prices and often without a doctor's prescription.
12. Portugal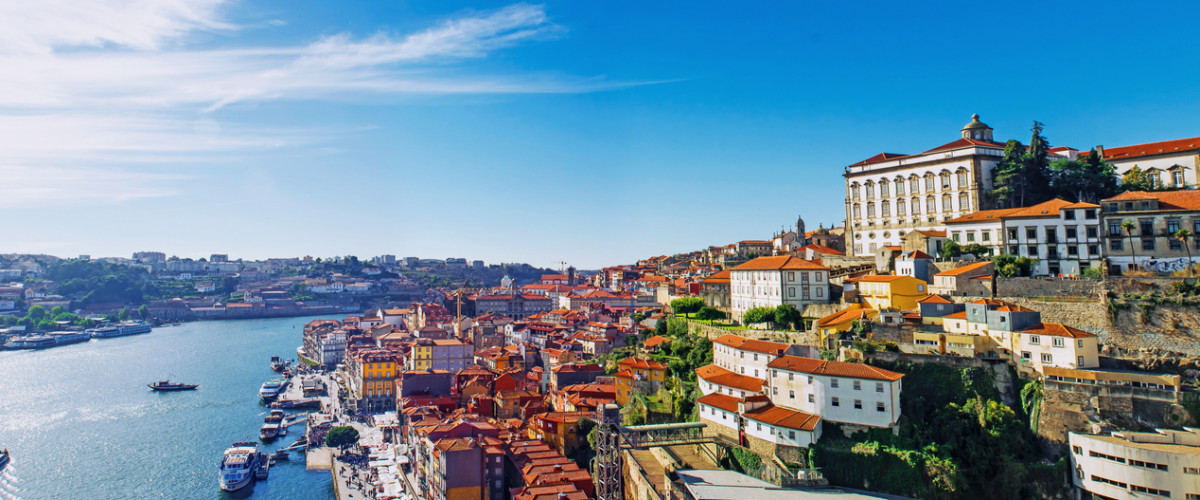 Even with its lower cost of living than Spain and other European countries, Portugal has its fair share of castles, charming towns, and unique culture in food and wine.
ILM writes that "sights like terracotta roofs topping white-washed cottages, aromas of fragrant wildflowers or your neighbor's grilled chicken on an outdoor barbeque (churrasqueira), and the sounds of crashing ocean surf" are just a few of the great things you'll experience in Portugal.
Living in Portugal Everyday expenses are very affordable, and rental pricing starts at $375 a month for a one-bedroom in smaller cities. That same apartment might cost about $1,000 a month in Lisbon, though.
When it comes to health care, international retirees will benefit from choosing private insurance. Although most medical professionals in larger cities speak English, it helps to have a bit of Portuguese under your belt if you settle in a smaller town. In addition to its wine regions and friendly beach towns, Portugal makes for an excellent base to enjoy traveling around the rest of Europe. What's not to love?
11. Panama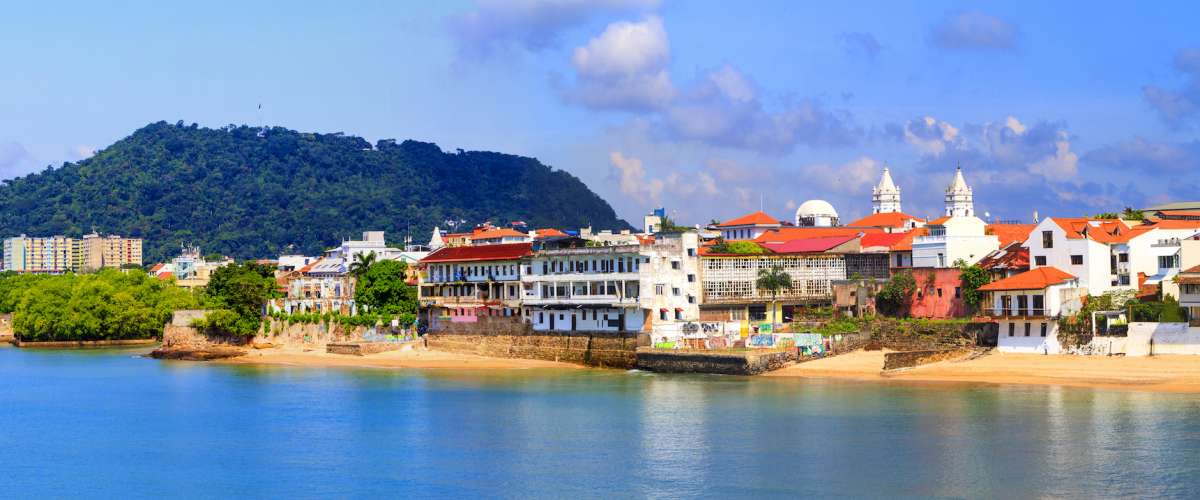 A tropical wonderland of mountains, rainforests, and sandy beaches, Panama is also home to first-class city living, dining, culture and medical care. It's located just a short flight away from Miami, and many locals speak English as a second language after Spanish.
Harry Brouard, an American expat from New Jersey living in Panama, loves his life in Panama. Brouard says he's so relaxed that sometimes he doesn't even know what day of the week it is, let alone the date.
Living in Panama In its cosmopolitan capital of Panama City, the cost of living is very affordable. Renting a one-bedroom apartment in the city center costs only about $1,035 a month, and the same size living space outside the center goes for about $620 a month!
Panama also has an amazing Pensionado Program that subsidizes medical care and expenses, property taxes and car taxes, and offers many other benefits for retirees. To gain residency, all you need is to provide proof that you have a minimum $1,000 per month pension from your home country. This program essentially pays for your main retirement costs!
Need to save more for your retirement? Refinance — and stop paying so much for your mortgage. Visit LendingTree to compare offers from several banks.
10. Australia With its warm weather, spectacular natural setting, English-speaking population, and modern amenities, Australia is an ideal retirement destination for Americans looking for both comfort and adventure. The only downside to settling here is its distance from North America, which may necessitate making Skype an important part of your family relationships!
If you don't mind the distance, then being based in Australia gives you the perfect base to explore the tropical Asia-Pacific region.
Living in Australia Although the cost of living has grown in recent years in Sydney and Melbourne, Adelaide and Perth are more affordable but still very pleasant towns to live in. Renting a one-bedroom pad in these cities goes for anywhere between $1,100 and $1,650, depending on how close the apartment is to the city center. Gaining permanent residency here takes four years, but you can apply for and renew a visitor visa instead.
9. Austria If you'd enjoy spending your postcard-perfect retirement skiing and hiking in the Alps and taking in art, classical music and some of the best comfort food in the world, Austria could be the place for you. The larger cities in Austria have a mixed, international demographic, highly-educated and many English-speaking locals and absolutely pristine streets and parks. You'll enjoy an extremely high quality of life in Austria in a four-season continental European climate.
Living in Austria Rental and housing prices are surprisingly affordable in Austrian cities, even in legendary Vienna. In Salzburg, a one-bedroom in the city center costs about $900 a month (subtract $200 if you choose to live outside the center), while the same-sized flats in Vienna cost only $30 more.
Food prices also are affordable in both these cities, and there are many traditional and international cuisines to choose from. You'll likely pay about $230 a month for private health insurance, but as with everything in Austria, you'll be getting the best health care your money can buy.
8. Czech Republic The Czech Republic has a rich culture and history and also packs plenty of that old world European charm. With a strong influx of foreigners of all ages, Czech cities are now home to booming businesses and social scenes, while the country's natural beauty allows for lots of open-air adventure on the weekends.
With its low cost of living and ever-growing expat population, the Czech Republic is an increasingly popular retirement destination.
Living in Czech Republic Apartments are cheaper in Prague than in other European capital cities, but are the most expensive in the countries. Foreign retirees will pay about $700 for a one-bedroom in Prague's city center. You'll save a lot more money if you live outside the city center, and there are many lower-priced deals available. However, you'll need to hire a real estate agent to expedite and simplify apartment-hunting, and this service can cost a whole month's rent.
The high-quality health care system is inexpensive.
7. Slovenia One of the best kept secrets of central Europe, Slovenia's capital Ljubljana is a wonderfully livable modern city of 272,000. The capital maintains a small-town feel, with farmers selling their fresh produce around town straight out of their carts.
Ljubljana also is close to beaches and ski resorts, has a perfectly temperate climate, and isn't far from Slovenia's picturesque coastal villages. The city is known for its lovely architecture, which displays Mediterranean, Germanic, and Slavic influences.
Living in Slovenia Even with all its charms, renting a one-bedroom apartment in the city center will cost just $550, and other living costs are equally affordable. Local food and alcohol are reasonably priced, but imported clothing and other products can be a bit costly.
It is compulsory for all residents to have health insurance, including expats. With a Slovenian Health Insurance card, you can access affordable public and private health care.
6. Chile Chile is a great place for an active and safe retirement in Latin America. Each city has its own flavor, so you can choose between the upscale and cosmopolitan city of Santiago, retiring on the shores of La Serena, or relaxing into the bohemian vibe of Valparaiso. Chile's popularity as a retirement spot is growing thanks to the welcoming local atmosphere, high quality of life at a lower cost than in North America, and the beautiful natural surroundings.
Living in Chile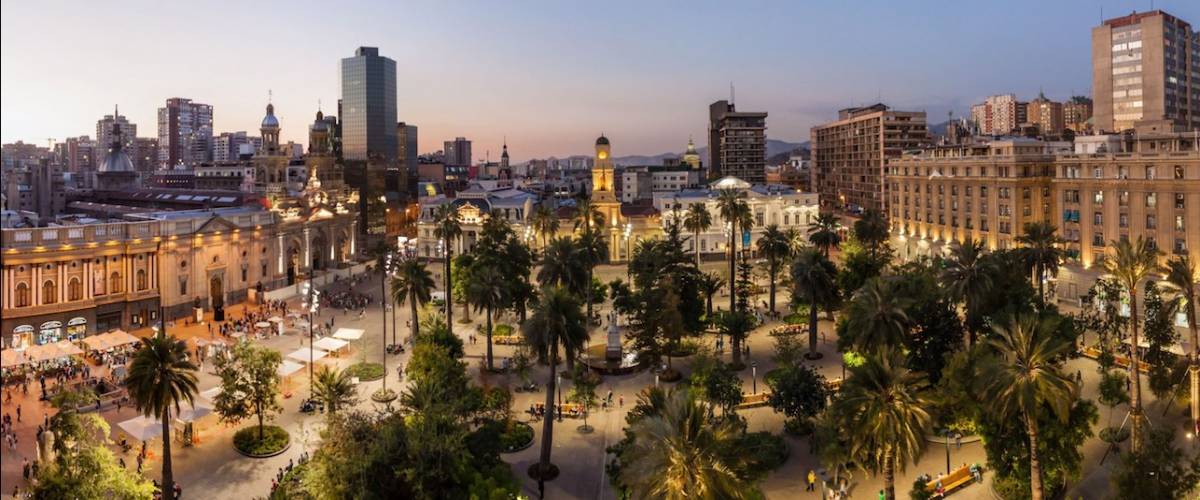 ILM estimates you can retire in Chile on about $1,000 a month, including rent -- but this does not include medical insurance, frequent dinners out, or holidays and related travel costs. A more accurate estimate is $1,500, which should be easy to cover in the long term if you are also receiving a pension. But no matter what your income, in Chile you'll be able to budget your way to experiencing some of the best food, beaches, and active adventures in the world.
5. Uruguay For discerning budget-conscious expats, Uruguay offers modern infrastructure and services, white sand beaches, a lively summer with many tourists and visitors, and a very quiet winter season -- all at a lower cost than in North America. According to Investopedia, Uruguay also has a good economy, fast internet services, safe drinking water, low taxes and low crime rates.
Living in Uruguay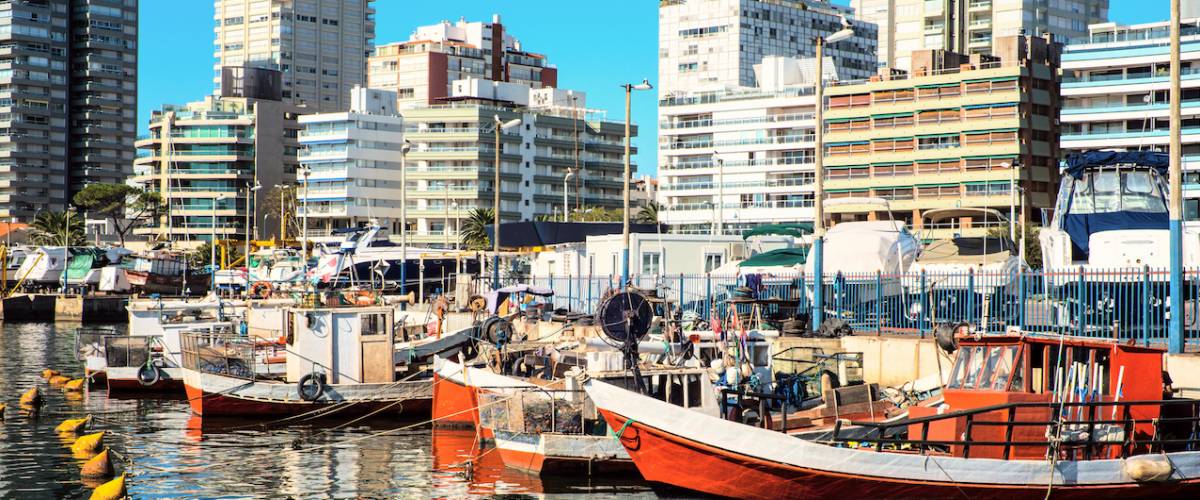 For the best price-to-quality ratio, consider retiring in the city of Salto, where you can get by on just $800 a month. If you'd prefer to live by the beach, then Atlantida, Piriapolis, and La Barra are all affordable seaside towns. In La Barra, you can buy a home starting at $50,000 or rent one for $500 to $700 a month.
Uruguay offers three main health care options: private health-insurance companies, a public healthcare system, and private hospital membership plans. Of these three, the private hospital plan, called a mutualista, is the most popular with expats. For about $100 a month, the mutualista allows you to visit the private hospital and clinics and covers test, procedures, surgeries, emergencies, and (with a small co-payment) seeing a doctor.
4. Vietnam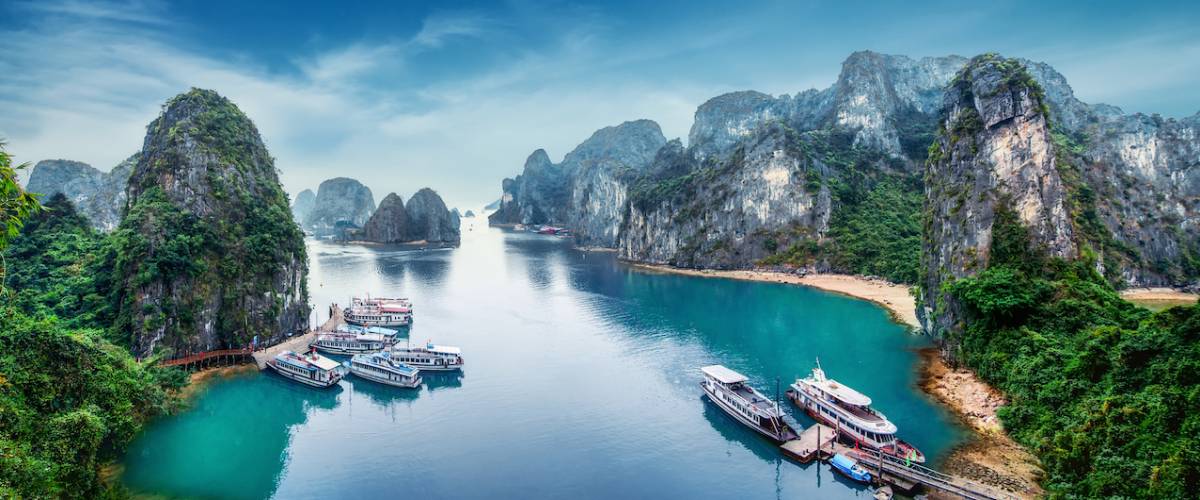 Vietnam is growing in popularity as a retirement destination, thanks to its lovely natural scenery with forests, tropical lowlands, rivers and thousands of miles of gorgeous coasts. Meanwhile, the formerly French-occupied cities have lovely European architecture and wide, treed boulevards. Vietnamese cuisine also blends French, Cambodian, Chinese, and other nearby flavors, and the country is renowned for its fantastic street food.
Living in Vietnam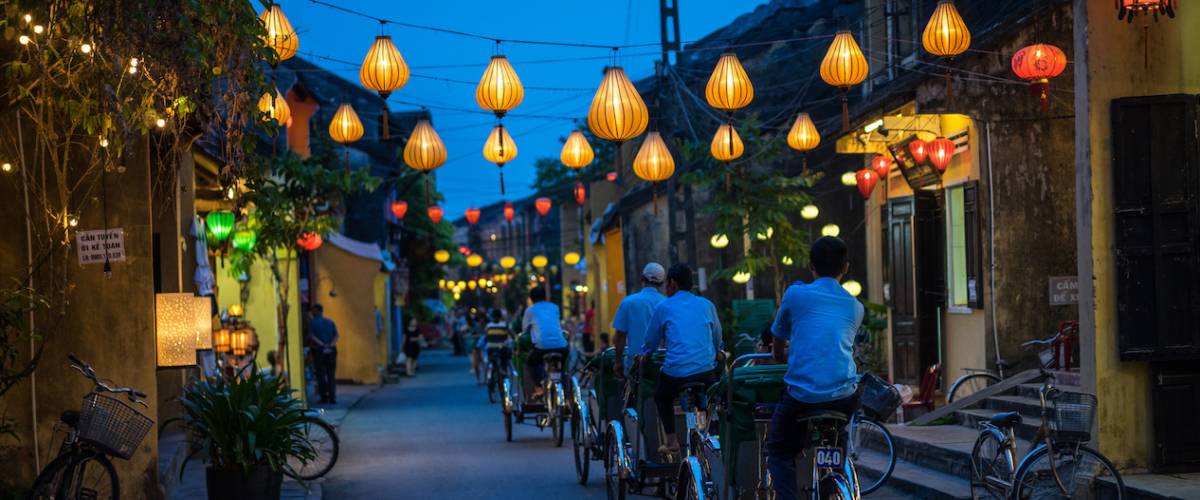 Life in major Vietnamese cities costs about $1,500 a month for two people. If you want a better bargain, then head to the beach towns of Nha Trang or Da Nang, where you'll be able to live happily on less than $1,000 a month.
Nha Trang has plenty of expats and Western restaurants to cater to them and welcoming locals. Meanwhile, Da Nang is a modern, international city with an active downtown core, lovely riverfront walkway, parks, a beach, and a temperate climate. Currently, there is no retirement visa scheme in Vietnam, so unless you're married to a citizen or have family in the country, you'll have to reapply for a visitor's visa every three months.
Health care is adequate, but you might have to fly to Thailand or Singapore for a serious medical situation.
3. Guam Many Americans move to Guam for work in the military and the tourism industry, but the island also is a promising retirement destination. With splendid weather, friendly locals and sandy beaches, Guam is a convenient island retreat for Americans. English is one of Guam's official languages, making for an easy transition for English-speakers.
Living in Guam It's important to note that life in Guam is not as cheap as you might think. Rental prices depend on which village you call home, and a one-bedroom pad in expat-friendly Tumon can cost almost $2,000 a month. On the other hand, you can buy a nicely renovated two-bedroom flat in the same city for anywhere from $120,000 to $400,000.
Finally, although it may seem safer to live on U.S. soil, Guam is notorious for its dysfunctional health care system. But if you can navigate the quirky territory and its politics, you may well enjoy a comfortable island retirement here.
Refinance your current home loan to get more from life in retirement.
2. Indonesia If you're ready to get out of the cold and onto an island, then Indonesia has 17,000 islands for you to choose from! They're home to lively cities, tropical jungles, bright white beaches and an amazing array of wildlife. Cost of living varies widely here depending on which city or village you live in. Although the locals speak Indonesian, in Jakarta most are used to conducting business in English. That said, they appreciate newbies' attempts to learn their language!
Living in Indonesia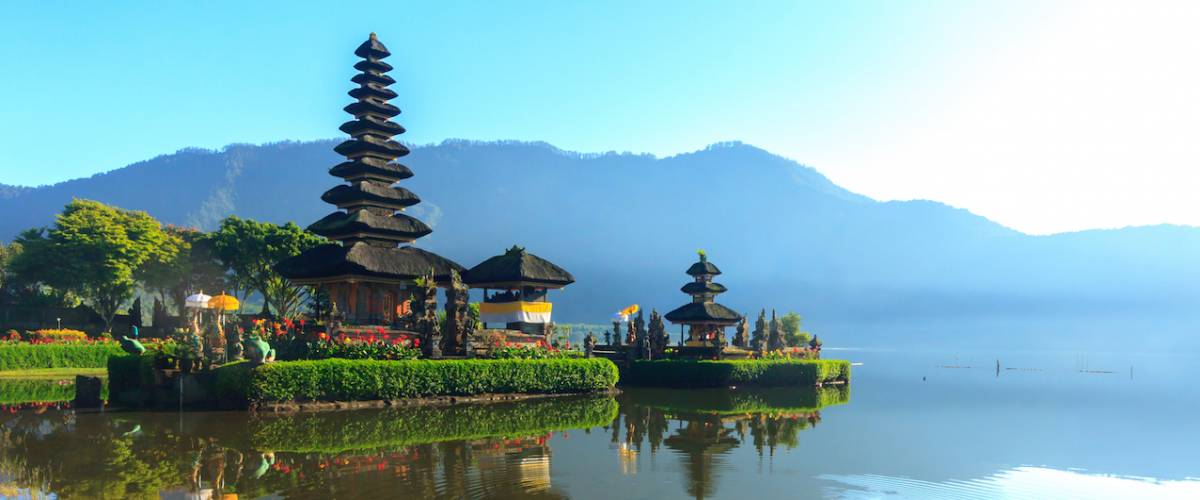 The capital city of Jakarta mixes Western architecture and food options with Indonesian culture. A one bedroom apartment in the city center costs about $540 a month, while a similar-sized apartment will cost about $200 in Bali. Pricing can triple for a furnished larger apartment on the beach.
The best hospitals are in Jakarta, and foreigners must pay for services out of pocket. A general consultation costs about $40, and inpatient care may cost $220 or more daily, so expats should plan ahead and pay for private health insurance to help cover these fees.
Finally, to get a retiree visa, you must hire local domestic help -- but since this tends to cost about $2.50 an hour, it's not a bad deal!
1. South Africa If you're looking for year-round sun and a warm (not scorching) climate in an affordable location, then consider retiring in South Africa. Here, you can stretch your savings and your pension much further than in North America or Europe, and you'll still have room in your budget to explore the country's stunning national parks, exotic wildlife preserves, beautiful beaches and manicured golf courses.
Living in South Africa Getting private health insurance is a must for expats who want access to high-quality health care in South Africa. In terms of affordability, renting an apartment in Johannesburg runs for $500 a month for a one bedroom to $1,000 for a large furnished three-bedroom flat. Reportedly, the budget-friendly local food and wine are fantastic.
And aside from occasional issues with petty crime, locals swear that Joburg is home to the friendliest and most welcoming people on the planet. They are absolutely determined to help you learn to relax, slow down, and abandon the rush of the Western world -- and also, they want you to pet baby lions. Adorable, brand new baby lions. How's that for the adventure of a lifetime?
Sponsored
Kiss Your Credit Card Debt Goodbye
Millions of Americans are struggling to crawl out of debt in the face of record-high interest rates. A personal loan offers lower interest rates and fixed payments, making it a smart choice to consolidate high-interest credit card debt. It helps save money, simplifies payments, and accelerates debt payoff. Credible is a free online service that shows you the best lending options to pay off your credit card debt fast — and save a ton in interest.