See discounts while you browse
Capital One Shopping, which comes as both a browser extension and an app, can potentially help you save a bundle every time you click "Buy."
When you're browsing on Amazon, Capital One Shopping will instantly search thousands of other sellers to see whether there's a better price somewhere else.
For example, if you're planning to buy a Nintendo Switch for the gamer on your list, using Capital One Shopping could save you more than $37. Still too expensive? Set up a price-drop alert, and if the item goes on sale in the future you'll be the first to know.
Once you're ready to check out, Capital One Shopping will automatically try to apply coupon codes gathered from its database of millions of other online shoppers.
And as a final perk, you'll earn Capital One Shopping Credits when you buy from stores that are partnered with the extension. These Credits can be redeemed for gift cards at places like Macy's, eBay and Barnes & Noble.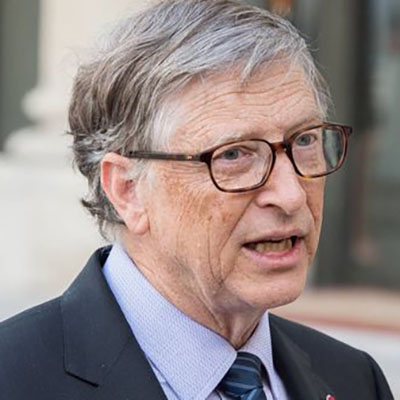 Bill Gates made a splash in 2017 when he bought $520 million worth of U.S. farmland, and he's continued to invest since. What's in it for Gates?
Read More
Treat yourself to some savings
Capital One Shopping has helped people save over $160 million in the last year, and with just a few clicks, you can save too.
It's free to use and only takes a few seconds to set up, so download Capital One Shopping today and start getting better deals.
Sponsored
Are you thinking about saving? Well, stop thinking about it!
Take the change out of your piggy bank and make it work for you.
Acorns is a financial wellness tool that automatically rounds up your card purchases to the nearest dollar and puts those savings into an investment account. It takes the worrying out of investing and matches you with one of five investment portfolios.
Take five minutes to sign up for Acorns today and collect a $10 bonus.