Genesis of the giants
Uber Eats was initially intended to be a side note for Uber's rideshare company. It debuted in 2014 as UberFRESH, initially delivering a prix-fixe menu in Santa Monica for $12 during the lunch period.
DoorDash first backed out of the driveway in 2013, with a primary focus on helping restaurants deal with an overwhelming amount of delivery orders.
Both companies swiftly adapted to demand, extending their reach and offerings.
Uber Eats has actually posted losses more years than not, but the company's strategy has always been to expand as aggressively as Amazon. Since 2009, they have solidified their position as a rent-a-driver service and added on both food and freight delivery. According to Business of Apps, Uber generated $31.2 billion in 2022. Almost half of that came from their ride-hailing service and almost $11 billion from mobility. The rest was made from their freight service.
Similarly, within a few years, DoorDash had expanded to 21 markets in the U.S. and had made plans to go international.
Uber Eats first reached profitability in the third quarter of 2021, and immediately reinvested those profits in more expansion efforts. Uber Eats' 2023 investor report, says that the platform generated $12.3 billion in gross bookings in the first quarter of 2023, with a net profit of $498 million.
DoorDash went public in 2020 and immediately made serious bank, helped by the surge of demand during the pandemic. DoorDash's 2023 investor report reveals $10.2 billion in gross order value, resulting in a net income of $44 million.
The road to profitability, while bumpy, ultimately led both companies to the rarefied air of sustainable income — for now.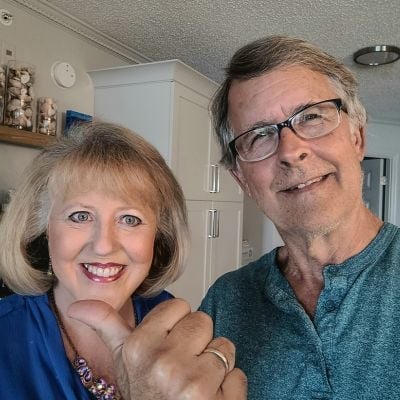 The money machine
Uber Eats and DoorDash have only recently started cooking up impressive profits, so where are their earnings coming from?
Both companies derive most of their revenue through delivery fees, restaurant partnerships, and advertising.
They also allow "surge pricing" (when there are not enough cars to service demand, riders pay a higher amount for delivery) during peak times.
Both Uber Eats and DoorDash offer their restaurants a choice of three plans and take a cut between 15 and 30% of each delivery order.
Then, of course, there are the fees.
Uber Eats says that their delivery fees go towards their drivers' pay, and service fees go towards their operational costs.
DoorDash charges their customers a "small order fee" (so if you make a small order, you may pay the costs to ensure it's worth the driver's time), or a fee if the restaurant you want to order from is far away.
With DoorDash boasting 32 million active users in 2022, and Uber Eats having 88 million users, the fees don't seem to be scaring anyone off.
Baby, you can drive (your own) car
Uber Eats and DoorDash rely on an army of drivers, who are by definition "gig workers".
These drivers use their personal vehicles to deliver orders, and are able to work as many hours as they want — but Uber Eats drivers can't exceed 24 hours a week.
DoorDash does not seem to have the same limitations.
If you sign up to drive for Uber Eats, expect to get an average hourly wage of slightly under $19 per hour, while with DoorDash you'll get an hourly rate of $15.41.
Compare the driver's salaries to say, an account manager at Uber or DoorDash, where the average hourly wage for both companies starts at $27.
Kiss Your Credit Card Debt Goodbye
Having a single loan to pay off makes it easier to manage your payments, and you can often get a better interest rate than what you might be paying on credit cards and car loans.
Fiona is an online marketplace offering personalized loan options based on your unique financial situation.
When you consolidate your debt with a personal loan, you can roll your payments into one monthly installment. Find a lower interest rate and pay down your debt faster today.
Get Started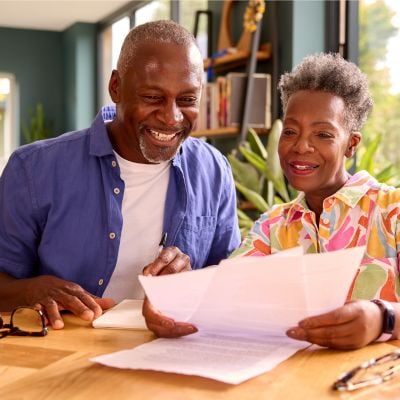 Delivering eats, not ethics
As you might imagine, DoorDash and Uber Eats have both encountered their fair share of criticism. One major bone of contention has been the way they treat their drivers.
With revenues in the billions, and each company employing millions of drivers, they have been condemned for continuing to use the gig economy model.
The New Jersey Monitor points out that hourly wages for the gig economy tend to be less than the average minimum wage.
On top of that, drivers rarely qualify for health insurance.
Both Uber Eats and DoorDash have been anti-union. In 2021, it was found that they were part of a group of delivery apps that spent almost $12 million on 32 lobbyists to persuade members of Congress to keep drivers "gig workers" rather than "employees".
But, organizations like the Gig Workers Collective have been instrumental in pushing for change: While Uber has opened the door to unionization efforts in other countries, like Canada and the U.K., there is nothing similar happening in the U.S.
Clash of the titans
For all their similarities, trying to find out who "wins" the food delivery race is like trying to compare apps and oranges.
Uber Eats is the behemoth; it was the first on the scene.
But, according to data, DoorDash captured the largest market share (the percent of total sales generated in an industry by a particular company) in 2020, and continues to hold that title.
DoorDash also has a higher net income per order.
An uncertain future
Even though these delivery apps were incredibly useful during the pandemic, there is always the possibility that customers will reach their limit of paying all those fees just to get food brought to their door.
Then, there are the drivers. Will they be able to work more than part-time hours? Will they be able to receive competitive health benefits and a living wage?
There is also the concern that the industry will become overcrowded with more companies fighting for the same amount of business, and that their profits, which came about so recently, will once again begin to wane.
Only one thing seems to be certain: The race to redefine convenience is far from over.
Sponsored
Follow These Steps if you Want to Retire Early
Secure your financial future with a tailored plan to maximize investments, navigate taxes, and retire comfortably.
Zoe Financial is an online platform that can match you with a network of vetted fiduciary advisors who are evaluated based on their credentials, education, experience, and pricing. The best part? - there is no fee to find an advisor.