There are many different kinds of libraries, but our focus is the lending library, where people borrow books and return them at a later date.
Experts often cite the Franklin Library in Philadelphia as America's first public library, which Benjamin Franklin helped found in 1731.
At its inception, the Franklin Library was subscription-based, which meant that 50 subscribers invested 40 shillings each to start it. (In 1730, the U.S. colonies were still using British currency — a "shilling" is equivalent to about 15 U.S. cents; so each member's contribution would be $436.70 in today's money).
However, the first free public library was opened in Peterborough, New Hampshire in 1833, in a former post office. The postman was its inaugural librarian.
According to Atlas Obscura, the Peterborough library can be considered part of the reform sweeping New England at the time — specifically the idea that institutions were responsible for creating "virtue" in their communities and that the pursuit of knowledge was a civic good.
Andrew Carnegie's legacy
It is safe to say we wouldn't have nearly as many public libraries in the U.S. without the contributions of certain individuals.
For example, 19th century industrialist Andrew Carnegie had a profound impact on our public library system.
Carnegie was a voracious reader who firmly believed that the best way to build thriving communities was to establish a library, and according to the Carnegie Corporation of New York, he built 2,509 libraries across the globe during his lifetime, with 1,679 in the U.S.
In more recent times, The Bill and Melinda Gates Foundation has made it part of its mission to support public libraries by improving access and ensuring that underfunded libraries have adequate resources.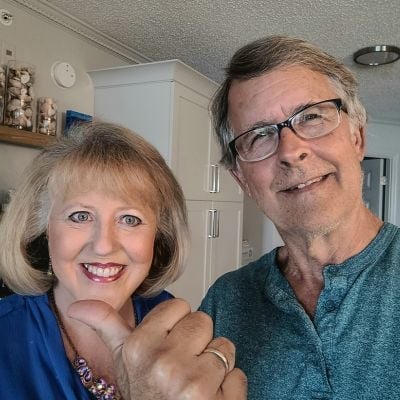 One plus one equals two
Despite what many bookworms believe, running a library isn't just about stocking the latest bestsellers; it's also about balancing budgets. These days, most American libraries rely on a combination of municipal and county taxes and membership fees.
According to the Federal Reserve Bank of Chicago, local governments in the U.S. spend over 12 billion dollars annually funding the operation of 17,000 public libraries.
Federal grants have historically not contributed much to libraries' annual revenue (only around 7%, which is just enough for repairs or minor renovations). However, with the passage of the Omnibus Bill in late 2022, substantially more federal funding will be given to public libraries from now on.
This is good news for anyone who may have hung onto the latest John Grisham novel for a few weeks too long; many U.S. libraries have begun phasing out late fees to encourage more people to return. Between 2017 and 2022, the percentage of libraries charging late fees dropped from 92% to 36%.
To make up the shortfall in revenue from those late fees, fine-free libraries have made it up with printing and photocopying fees, fundraising and voluntary donations.
Censorship and other challenges
Beyond making sure their bottom line looks good, public libraries also deal with a variety of other challenges.
In 2022, the American Library Association reported 1,269 demands to censor certain books and other library resources, nearly double the amount of challenges that were recorded in 2021. Over 2,500 unique titles were singled out, and a majority of those were books about the LGBTQ+ communities and people of color.
To fight the censorship movement, the ALA launched the "Unite Against Book Bans" campaign in 2022.
Librarians are also at the forefront of the movement for digital equity. This includes initiatives like connecting unhoused people with resources available on the internet, and supplying underserved communities (like immigrants or formerly incarcerated people) with photo I.D.
Kiss Your Credit Card Debt Goodbye
Having a single loan to pay off makes it easier to manage your payments, and you can often get a better interest rate than what you might be paying on credit cards and car loans.
Fiona is an online marketplace offering personalized loan options based on your unique financial situation.
When you consolidate your debt with a personal loan, you can roll your payments into one monthly installment. Find a lower interest rate and pay down your debt faster today.
Get Started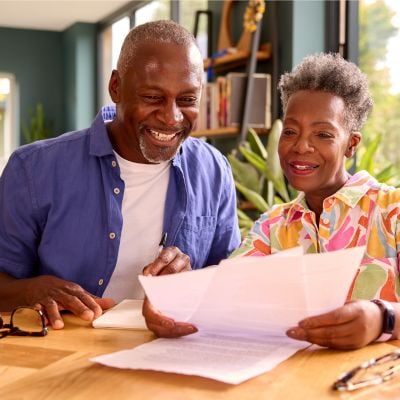 A building for all ages
Over the past few decades, libraries have branched out from their initial mission — to provide access to reading and education for everyone who wants it — to help maintain their relevance and usefulness in the 21st century.
These days, libraries provide access to technology, host events and workshops, offer career counseling and literacy programs, and even act as shelters during emergencies.
So whether you're scouring the stacks for your next read, taking a class, or scrolling through microfiche, the library has got your back — and your book..
No matter what form they've taken over the centuries, or how they will continue to evolve, it seems likely that American libraries will remain steadfast in their mission to foster knowledge, embrace diversity, and serve as the heart of their communities. It's worthwhile to celebrate how far libraries have taken us and to consider how important it is to preserve them.
Sponsored
Follow These Steps if you Want to Retire Early
Secure your financial future with a tailored plan to maximize investments, navigate taxes, and retire comfortably.
Zoe Financial is an online platform that can match you with a network of vetted fiduciary advisors who are evaluated based on their credentials, education, experience, and pricing. The best part? - there is no fee to find an advisor.