Vienna, Austria
Austria's capital held the number-one position in both 2018 and 2019, but slipped 12 slots during the pandemic. Blame COVID-19 for shutting off arts and culture options, though museums and cultural attractions, freshly reopened, have fueled a comeback. Here, the city's denizens practice lebenskunst — the art of living well — like no other place on Earth.
Don't forget the necessities, though. Aside from its entertainment riches, Vienna boasts fabulous health care — with free access thanks to taxes. The city offers many mental health supports as well.
Vienna is clean, energy efficient and boasts many walking and biking paths. Rentals aren't necessarily cheap, but price protections keep occupants from getting gouged. So file under "wow": The EIU gives Vienna perfect scores for stability, healthcare, education and infrastructure. What U.S. city can top that — or even come close?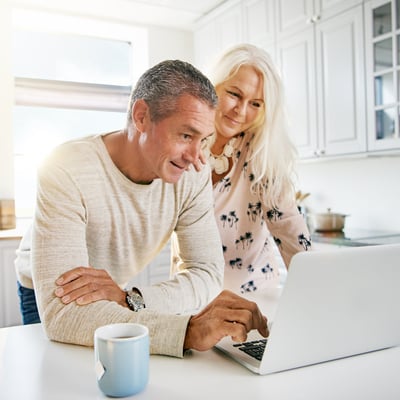 Are you confident in your retirement savings? Get advice on your investment portfolio from a certified professional through Datalign. It only takes 3 minutes to connect with an advisor who puts you first.
Get Started
Copenhagen, Denmark
Denmark's political capital (notice a pattern here?) and CNN Travel's "Capital of Cool," Copenhagen has undergone tremendous transformation since the 1980s. After unemployment peaked at an astounding 17.5%, that metric has shrunk to just 4.8%, as of 2021.
Infrastructure investments have moved more than 40% of residents to bike or walk to work. Don't worry about snowfall, either: Copenhagen is zealous about keeping its bike lanes clear from the first sign of the white stuff.
Copenhagen also maintains a strong future focus. Affordable living comes with a commitment to clean energy. Social welfare means the city has clinics to treat mental health disorders. In this city, government-supported common-welfare efforts clearly work.
Zurich, Switzerland
Tied for third, Zurich offers quality health care, along with low crime rates and a wealth of health and leisure activities.
Speaking of wealth, Zurich is a global center for banking and finance. No wonder the average salary there is at about $108,000, roughly double the U.S. figure.
That lucre does come at a literal price: Zurich is also one of the most expensive places to live in Europe. The trick is finding a balance, easily tipped in the right direction by the city's sheer beauty. It nestles the Limmat River and streets in the Old Town section date to the pre-medieval era.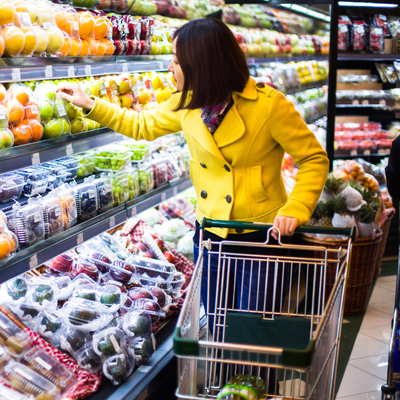 Upload a picture of your shopping receipts to the free Fetch app, and start earning points today. Redeem your points for cash or gift cards.
Start Earning
Calgary, Alberta
One of two Canadian cities to crack the top five (Toronto also came in eighth), Calgary's Global Liveability Index places it in a tie for third. As with Vienna, the lifting of pandemic restrictions led to revitalization and growth among the city's shops, museums and restaurants.
The Canadian health care system also puts it on par with other elite cites. Add in the low average cost of a home (CAD$506,900), and you've got one powerful combination; Vancouver, B.C., also a top five city, will cost you more than double at CAD$1.4 million.
Great jobs are abundant, too, as Vancouver is a driver of Canadian job growth, accounting for 41% in 2022. Culture? Yes — and some of Canada's biggest national parks are just a short drive away.
Vancouver, British Columbia
The EIU's most liveable city from 2002 to 2010, Vancouver has remained a mainstay on the list. Less than three hours by car from Seattle, it presents an attractive option for Americans overcome by that area's sprawl, gentrification and soaring real estate prices.
Here, infrastructure and health care once again make for a superior one-two. Environmentally friendly initiatives, inclusivity and accessibility also define its urban values.
Similar to Calgary and other Canadian cities, Vancouver offers great schools and parks; stimulating nightlife; killer dining; and close proximity to many national parks. Still, you'll pay through the nose for a home here, a downside considering that residents make an annual average of just CAD$54,000.
But think of what you'll save on a car. Who needs one when you have access to a great transit system, along with plentiful bike lanes and rentals? Vancouver is also one of the most diverse cities in the country.
More: 3 countires where living costs less than it does in America
Sponsored
Jump-start your retirement plan with personalized advice
Are your retirement savings on track? Get personalized advice from a financial advisor that understands your needs.
Datalign matches you with vetted registered advisors that can help you improve your investment portfolio and grow your retirement savings safely. In minutes, you can connect with a local or remote advisor and get a free initial consultation.
Get matched with a financial advisor today at Datalign and get on the path to financial success.