Secure your income
Back in the early 2000s, McConaughey almost exclusively starred in romantic comedies, like "How to Lose a Guy in 10 Days" and "Ghosts of Girlfriend Past." As he explained to The Guardian, there was some strategy at play in this: Romcoms paid enough that he could later afford to take on less lucrative, but more personally interesting roles.
And so when McConaughey was offered a choice between two very different roles with very different paychecks — $15 million to star in a "Magnum, P.I." remake or $200,000 to star in "Dallas Buyers Club" — he was in a position to turn down the eight-figure salary, according to The Hollywood Reporter. It was this move that both clinched him his first Oscar and transformed him into an A-list star — complete with the salary to back it up. Puck reported that McConaughey received a fee in the "mid-seven figures" for his recent role in children's movie "Sing 2."
McConaughey told the Guardian back in 2012 that he'd always considered himself a serious actor. But, as in most industries, he had to prove his chops before he'd be handed anything. If, like McConaughey, you know what you want but it's not quite within reach, ask yourself what it's going to take to get there. Whether that involves going back to school or changing careers, use money as a tool to help you get there.
Consider starting an "opportunity fund" (as opposed to an emergency fund) that you contribute regularly to so when the time comes for you to decide between another blockbuster or your Oscar-award winning film, you'll have enough of a nest egg to pick the project that you're most passionate about, rather than the most lucrative one.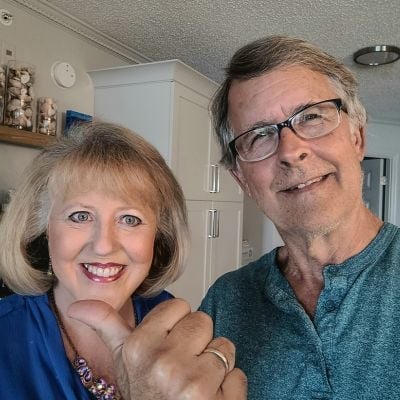 Give back
As he gained fame and fortune, McConaughey wanted to give back. So, along with his wife Camila, they created the just keep livin Foundation to help teens across the country make healthy choices and lead active lives, as the charity's website explains.
While it's important to think of your own financial security, if you can afford to help others, there are a number of benefits to charitable giving. First, it'll make you happy. A 2022 study from lending platform Happy Money looked at the "subjective well-being" of participants who'd reported donating to charity over the past month and 60% had higher levels of happiness.
What's more, the study found that those who donate to charity experienced levels of happiness equivalent to earning $36,000 more income — or a near 6% increase in happiness.
So what's important to you? You may not be as interested in youth physical activity as McConaughey, but perhaps causes like financial literacy or the environment are closer to your heart. Once you find your passion area, you can start supporting a charity that aligns with your interests. Your donation won't only make you smile, you might also qualify for a nice tax deduction.
Remember your purpose
McConaughey's top priority is his wife, Camila Alves, and their three children, according to People. He told the publication he does everything for them and considers his kids his "living legacy."
When you're in it, it's easy to forget why you're hustling in the first place. But without a purpose, your goals lack substance. Even personal finance adviser Ramit Sethi would warn you there's such a thing as saving too much and living too little.
What's your "why" for all this hard work and financial planning? To spend more time with family? To pursue your dreams? Don't let yourself get lost in the hustle and bustle and miss out on experiences you'll never get back.
In the words of one of McConaughey's characters, Rust Cohle from "True Detective": "Life's barely long enough to get good at one thing. So be careful what you get good at."
Sponsored
Follow These Steps if you Want to Retire Early
Secure your financial future with a tailored plan to maximize investments, navigate taxes, and retire comfortably.
Zoe Financial is an online platform that can match you with a network of vetted fiduciary advisors who are evaluated based on their credentials, education, experience, and pricing. The best part? - there is no fee to find an advisor.