How the judge came up with that number
The monthly child support payment is the only transfer between the two parties, according to court documents. The duo signed a prenuptial agreement before getting married on May 24, 2014. That means neither West nor Kardashian are on the hook for spousal support payments. Their assets have remained separate throughout their eight-year marriage.
Their debts remain separate too. Both parties are expected to manage their own borrowings independently, according to the terms of the settlement.
As for how the judge landed on the $200,000 a month figure, typically, parents are awarded support based on a formula or calculator set by their state government that factors in both parents' financial details. In California, the average amount of support is about $430 per child each month, according to Paula D. Kleinman, a southern California law firm.
"Certainly Kanye West's kids are going to be different from my kids and your kids in terms of their experience and what they do on a daily basis," Val Kleyman, a founding member of New York's Kleyman Law Firm told the Guardian. "Divorce can't be the reason these kids don't travel or live in a certain way than what they're used to."
The way these children live includes attending private day school at Sierra Canyon School in Los Angeles. Tuition there runs from $20,000 a year up to $40,770. The children also often travel internationally with their parents in private jets to attend events in New York, Paris and Milan.
The goal with the settlement, as Kleyman explained to the Guardian is to ensure the children's (admittedly lavish) lifestyles aren't disrupted in any way by their parents' divorce.
"These kids are traveling on private planes and staying in expensive hotels because of who they are, because of the need for security from the paparazzi," Kleyman said.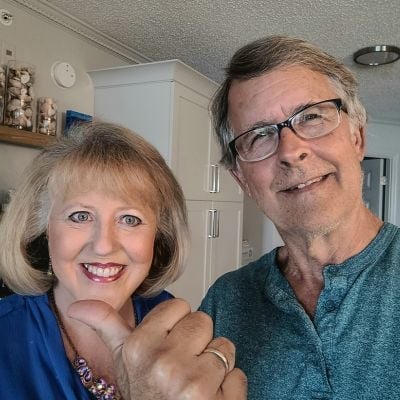 The settlement is a long time coming
The settlement is the latest milestone in what has been a public and messy divorce so far. Kardashian first filed for divorce in February 2021, shortly after she was pictured in tears while arguing with West in public.
West claimed he had been trying to divorce his wife since late 2018. However, he remained silent about the breakup until earlier this year.
In 2022, he mentioned his marital problems in several interviews, including one with "Good Morning America," and has taken to Instagram to discuss private conflicts with Kardashian over their children's schooling and online activities.
During the court battle, West fired two of his lawyers. He also made several specific and technical demands during the proceeding, including the right to question Kardashian's future husbands under oath. These demands were rejected by the court.
West has had several public outbursts this year and has lately been in the news for troubling behavior, antisemitic remarks, and a bid for the 2024 presidential election. Meanwhile, Kardashian was recently in the news for declining a campaign offer from Balenciaga.
Sponsored
Follow These Steps if you Want to Retire Early
Secure your financial future with a tailored plan to maximize investments, navigate taxes, and retire comfortably.
Zoe Financial is an online platform that can match you with a network of vetted fiduciary advisors who are evaluated based on their credentials, education, experience, and pricing. The best part? - there is no fee to find an advisor.