1. Taco Bell Rumors that the franchise would ax taters from the menu sent fans rioting over social media and petitioning through Change.org. Unfortunately, Taco Bell made it official, announcing that a new, streamlined menu would come into effect on Aug. 13.
The chain is retiring its Grilled Steak Soft Taco, 7-Layer Burrito, Nachos Supreme, Beefy Fritos Burrito, Spicy Tostada, Triple Layer Nachos, Spicy Potato Soft Taco, Cheesy Fiesta Potatoes, Loaded Grillers (including Cheesy Potato and Beefy Nacho), Chips & Dips and Mini Skillet Bowl, the July 17 press release announced. The iconic cheesy Quesarito will only be available to order online.
While the franchise plans to introduce a $5 Grande Nachos Box and a $1 Beef Burrito, vegetarians and potato lovers remain in mourning.
2. McDonald's The burger giant first slimmed down its menu in April, cancelling its all-day breakfast and nixing items such as chicken tenders, salads and grilled chicken sandwiches.
CNBC reported in mid-June that seven items, including vanilla cones, chocolate chip cookies, two variations of the Quarter Pounder and the Bacon McDouble would return to restaurants sometime in July. However, salads, bagels and yogurt parfaits will apparently stay gone for the foreseeable future.
Fans will have to get used to the new normal. CEO Chris Kempczinski told investors in June it's "unlikely" the McDonald's menu will return to its original length.
3. IHOP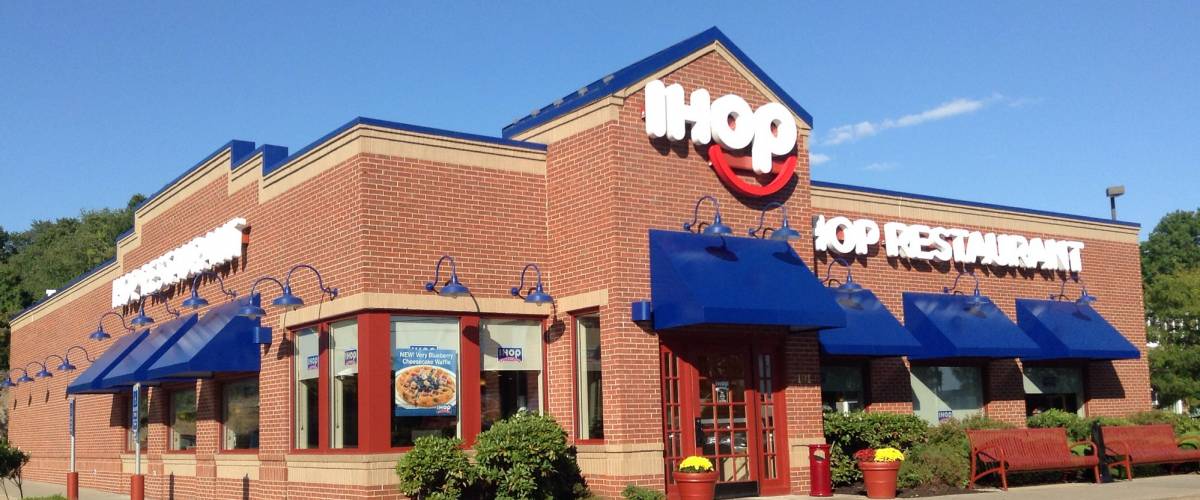 The International House of Pancakes' massive 12-page menu got slashed all the way down to two in late June.
The downsized, disposable menus haven't lost any major categories — you can still get your regular stack of buttery, syrup-glazed pancakes — but got "trimmed across the board."
Brad Haley, IHOP's chief marketing officer, told Today that the breakfast chain held on to most of its popular dishes while ditching items that were more difficult to prepare.
A Simple and Fit omelet, made with egg whites and spinach, was one option that didn't make the cut. However, customers can still build their own omelet using the same ingredients.
"I don't see us going back to the full 12-page menu," Haley told CNN, explaining that the smaller menu will reduce waste and make it easier to train new employees.
4. Subway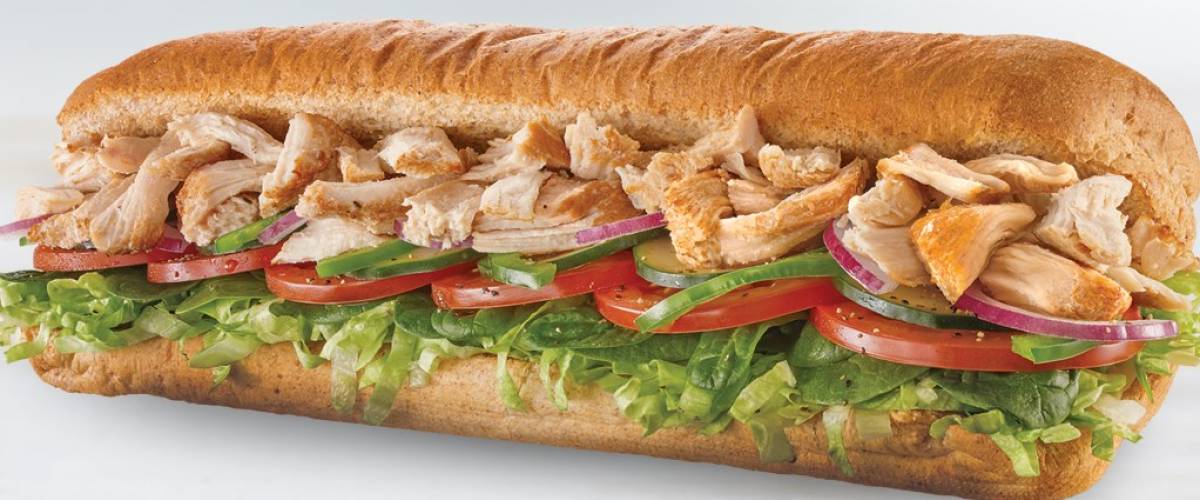 If you were alarmed to see that roast beef and rotisserie-style chicken are missing from your local Subway, you're not alone.
Outraged fans took to Twitter to protest the cancellations. One of Subway's official accounts, @SubwayListens, offered cold comfort, saying some locations may still have a dwindling supply of the meat in stock. That was in June, and neither item is currently listed on the chain's menu online.
Subway hasn't commented on why these popular items were removed, but some speculate the premium meats may have been more costly to produce.
5. Denny's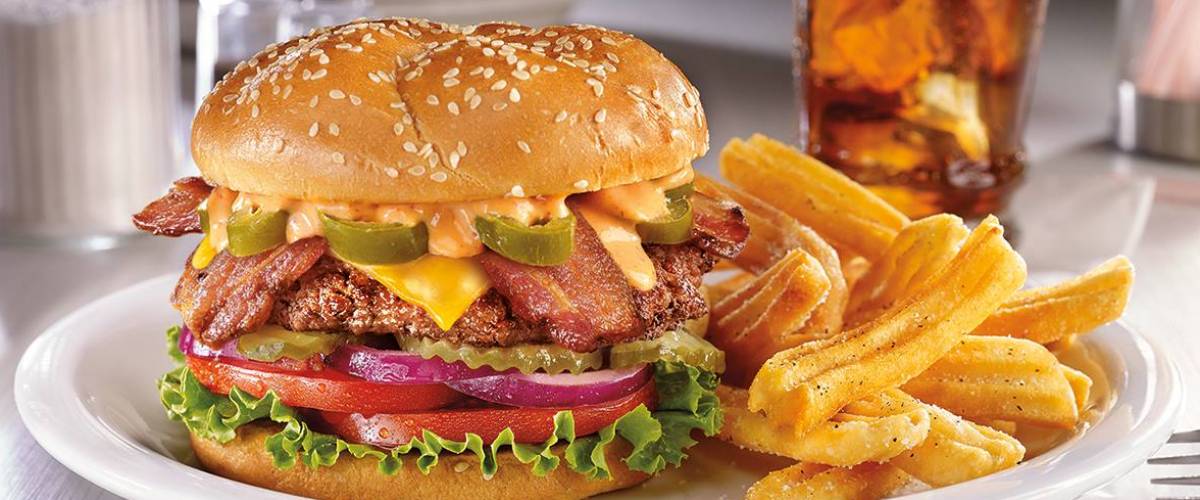 This iconic diner is also shrinking its menu, and neither burgers nor buttermilk pancakes are safe from the culling.
Denny's has removed dishes like the Sizzlin' Supreme Skillet, Choconana Pancakes, Spicy Sriracha Burger, Fit Slam and Slow-Cooked Pot Roast from its dine-in menu, according to CNN. The items won't return until the fall, at the earliest.
Like many other fast food chains, Denny's says it's streamlining its menu to "simplify operations" during this hectic time.
6. Dave & Buster's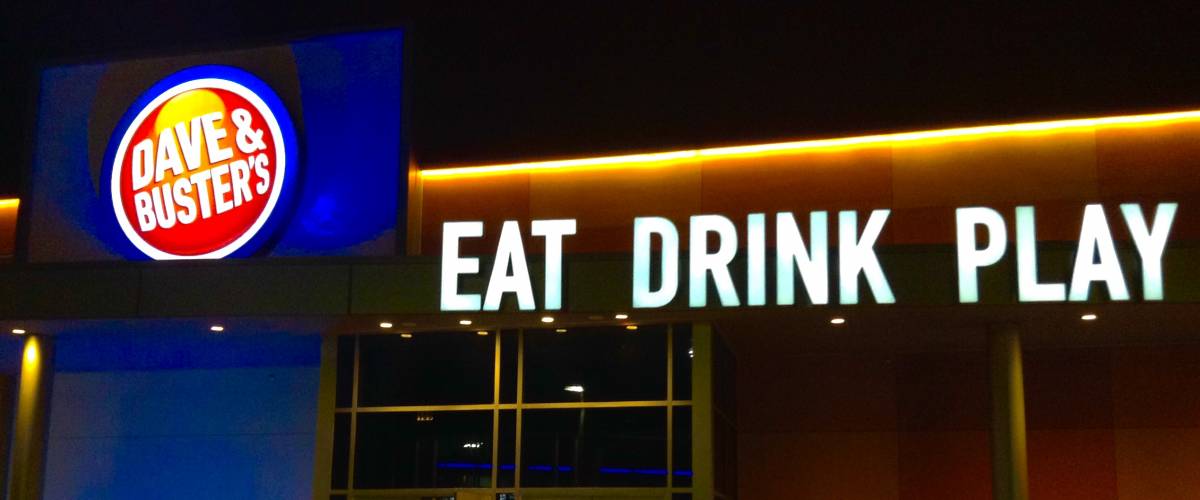 You can still play most of your favorite games — while maintaining social distancing, of course — but some food and beverage items are off the list at Dave & Buster's.
The bar-and-arcade chain downsized from 40 offerings to 15, CNN says, and CEO Brian Jenkins doesn't plan to go back.
Jenkins explained that the company selected the 15 most profitable items for the new menu. Revenue has been way down since Dave & Buster's reduced hours and shut down most of its multiplayer games.
7. Red Robin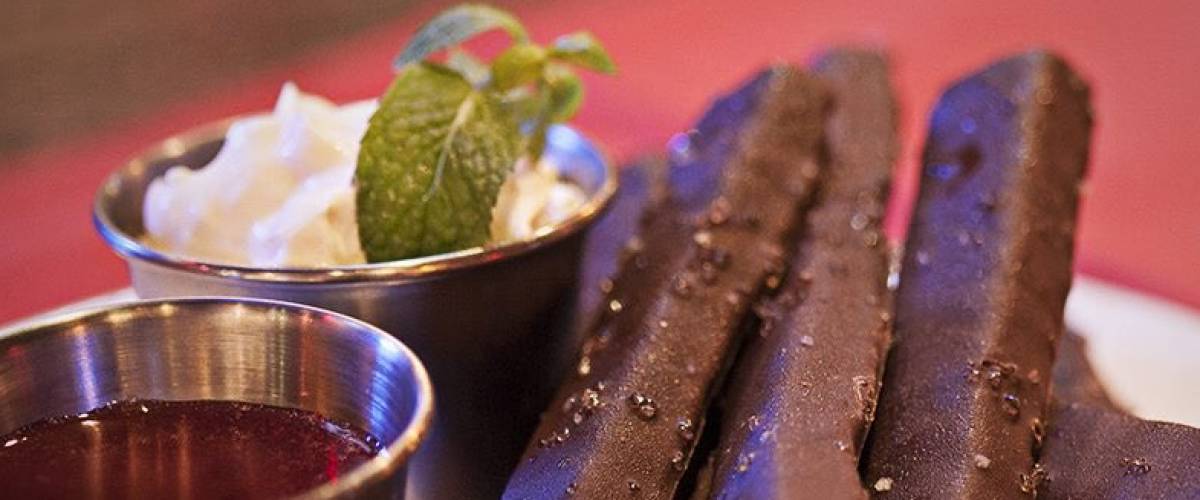 Red Robin has pruned its Gourmet Burgers and Brews by a third since the pandemic began — and has been surprisingly pleased with the results.
"Reducing our menu by 55 items has facilitated improved back-of-the-house speed and efficiency ... and has improved food quality with consistency. Given this success, we plan to leverage a simplified menu as part of our ongoing business plan," CEO Paul Murphy III said on an earnings call.
The restaurant axed items such as the NachO.M.G., Classic Wedge Salad, Chili Chili Cheeseburger, Smoky Jack, Tavern Double, Bruschetta Chicken, Shrimp & Cod Duo, Chocolate Fruffles, Freckled Lemonade Smoothie and Swirly Twirly Pasta, according to the site Eat This, Not That!
8. Olive Garden and other restaurants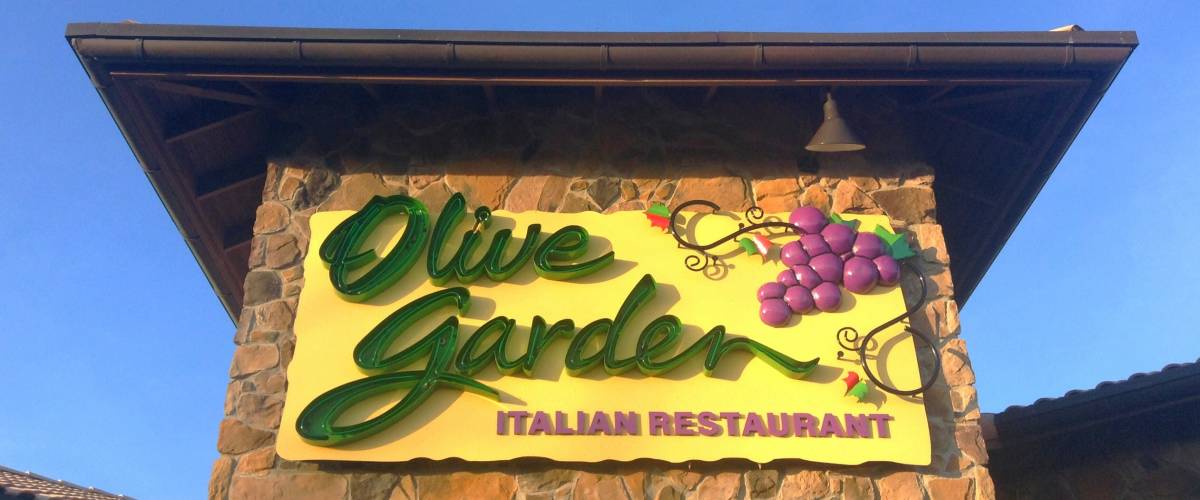 Although the Internet is currently abuzz over the temporary return of the Giant Chicken Parmigiana, Olive Garden wasn't spared from COVID-related cutbacks.
Darden, owner of dining chains including Olive Garden and Longhorn Steakhouse, is still committed to slimmed-down menus, Fox Business disclosed in late June.
While it's unclear which items got sidelined, the new paper menus are short, listing a number of basic pasta dishes without the summer specials. Thankfully, the unlimited breadsticks still seem to be available.
9. Outback Steakhouse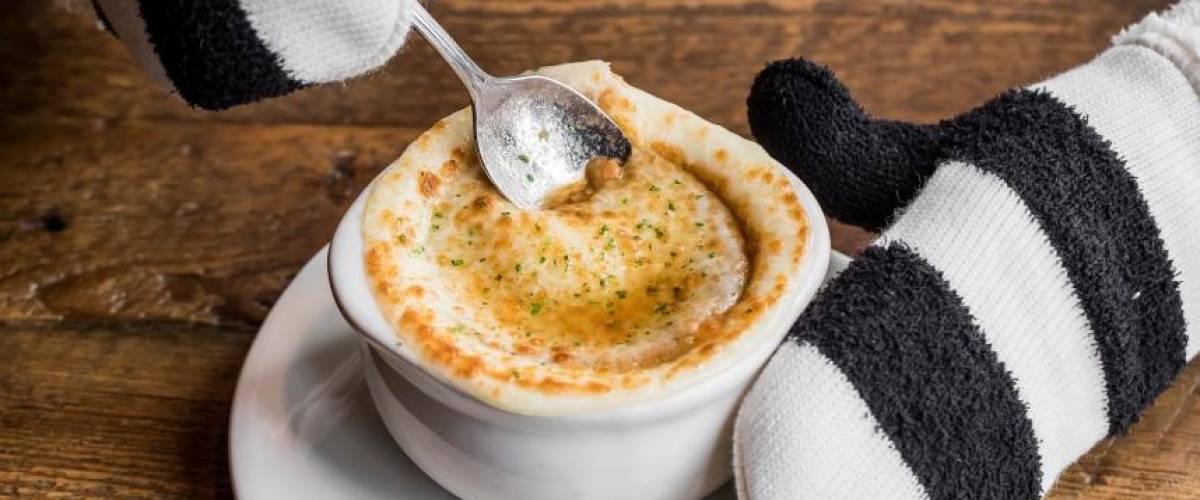 COVID-wary consumers are less likely to dine in these days, so Outback Steakhouse is focusing less on appetizers and more on grab-and-go meals for people hitting the dusty trail.
The chain is doubling down on steaks and other entrees to support its takeout business during the pandemic. In the meantime, it's stripped about 40% of its menu, including a wedge salad and French onion soup.
David Deno, CEO of Bloomin' Brands (the parent company of Outback Steakhouse), told The Wall Street Journal that the brand might discontinue some items permanently, depending on the size of the outcry.
10. Romano's Macaroni Grill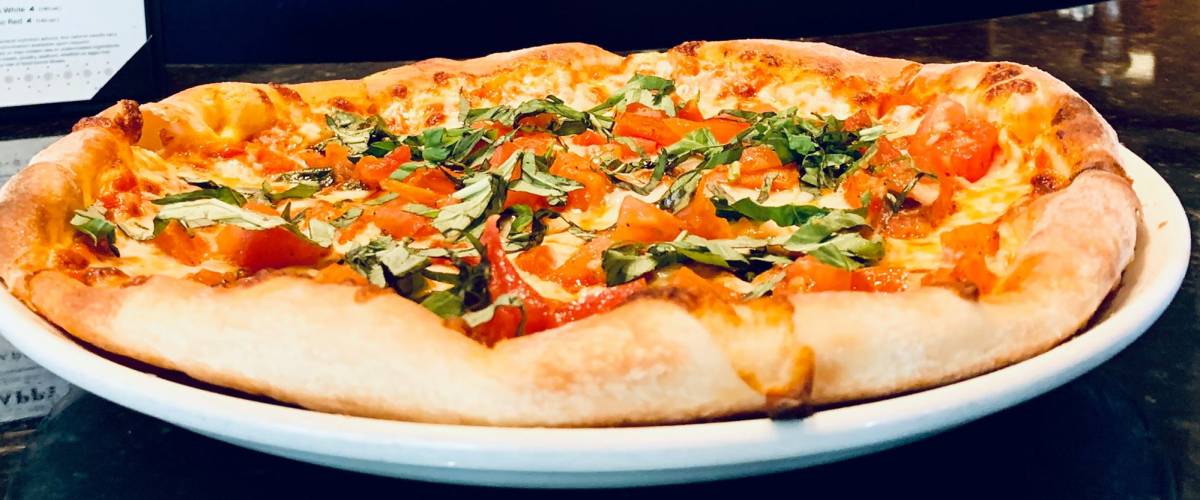 Pizzas, calzones and a spinach artichoke dip are off the menu at Romano's Macaroni Grill. The Italian restaurant eliminated 30% of its offerings in the early days of the pandemic.
"Right now for us, it's survival mode," admitted CEO Nishant Machado, speaking to Bloomberg in late April. Machado said the pasta chain was prioritizing dishes that required less prep time.
There's been no word of the discontinued items returning.